Approximately 17% of restaurants close within the first year of business. While that number can be daunting, your restaurant doesn't have to be one of them. These days, restaurants have access to top-of-the-line technology that can help business operations run more efficiently. Additionally, the advent of social media has helped restaurants build relationships with existing customers and grow their brands.
While there is a lot that goes into running a successful restaurant, let's take a look at five things you can implement right now to give your restaurant the best chance at beating the odds.
1. POS Software
With restaurant POS software, you can ensure that your orders are always accurate and you're providing an optimal customer experience. Today's POS software for restaurants can be integrated with a guest management system to help you manage the front of the house seamlessly as well.
In terms of enhancing the customer experience, a new POS platform can ensure that you're always taking orders accurately. In addition, you can accept a wide range of payment types with a single platform, which provides more convenience to your customers.
2. Reservation Management Software
About 28% of customers say they are somewhat likely to make reservations at a full-service restaurant over the next year. That's great news. The downside: the average no-show rate is around 20%. Is your restaurant prepared to handle the ups and downs of reservations?
With the right technology, you can ensure that reservations are booked accurately, everyone is seated at the right time, and no-shows are handled before they impact other reservations.
3. Marketing Strategy
As your restaurant gains its footing, there are a few ways you can easily expand your marketing efforts. Think about getting engaged in your local community and offering samples of your food. Offer discounts to new customers and consider joining your local business association.
4. Strong Vendor Relationships
Vendors can impact your business in numerous ways. When you have strong relationships with suppliers, you can ensure the quality of your goods is always spot-on. In addition, you can work with vendors over time to create more innovative dishes for your patrons.
To maintain a healthy relationship with your vendors over time, keep an open, honest line of communication. Take your vendors' feedback into account and make changes according to their recommendations. In the end, you may see better results in terms of your products and the service you receive.
5. Reliable Staff
As of 2015, the restaurants-and-accommodations sector had a turnover rate of 50.3%. A reliable staff is essential to keeping your restaurant operating like a well-oiled machine.
While some people may leave, you take steps toward keeping the possible employees on hand by developing a comprehensive training program and being attentive to your staff's needs.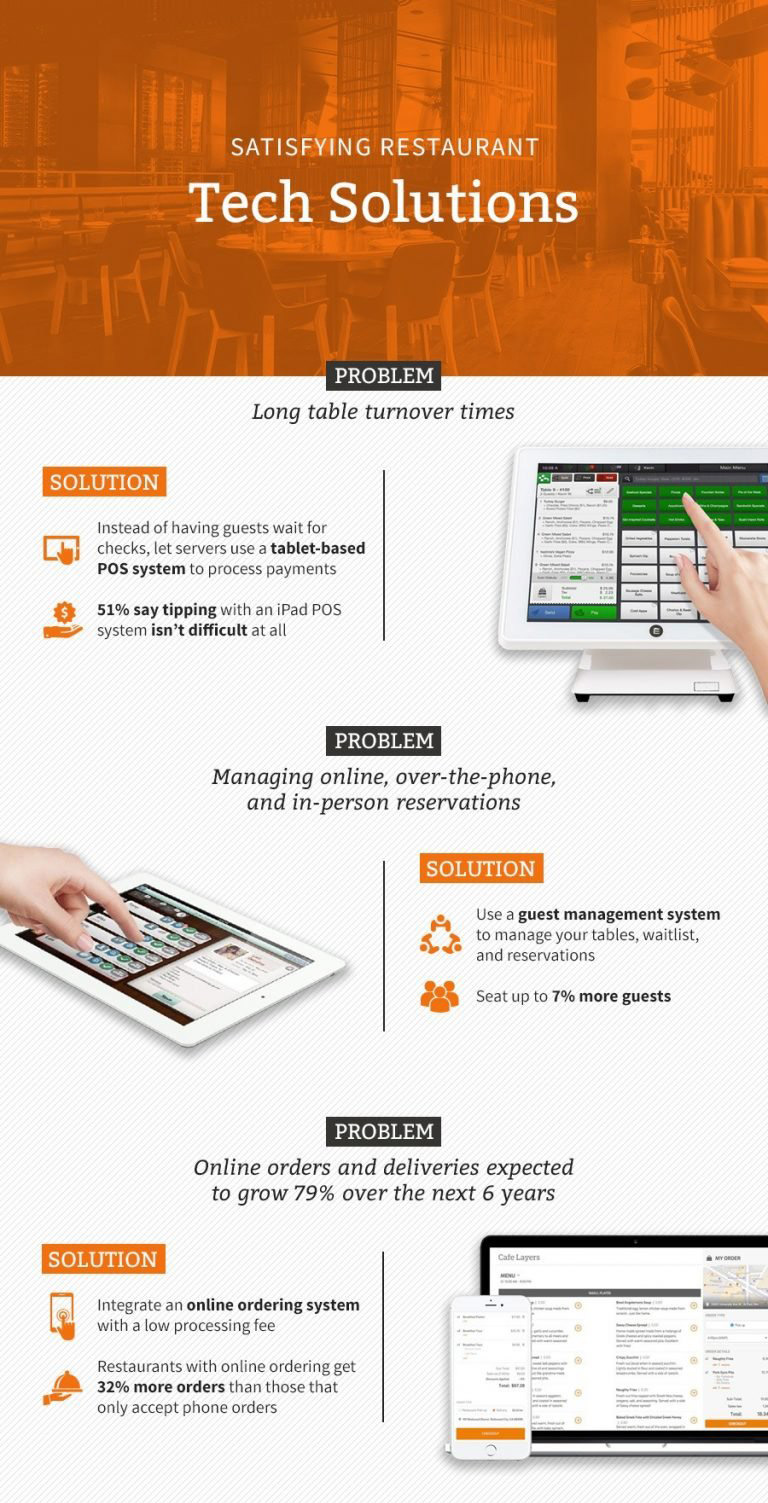 Final Thoughts
Two-thirds of small businesses survive two years in business, and half of them make it to the five-year mark. By taking the key factors listed above into account, you can put your restaurant in the best possible position to succeed and increase your odds of longevity.
Learn more about Mad Mobile's All-In-One POS and reservation management solutions.