Today, online ordering has become the norm in the restaurant industry. Whether consumers prefer takeout or delivery, the effect is the same: off-premise dining is booming, and online ordering is the standard.
The rise in online ordering started over the last five years, but in 2020, we saw the certainty of how important it was. Many restaurants quickly adopted online ordering to keep their business afloat during COVID and cater to their customers' needs.
Mobile and online ordering have skyrocketed across all industries because of their convenience. Online ordering solutions allow you to serve your guests more efficiently, add an additional revenue stream, and boost your online presence.
Does your restaurant offer online ordering? Check out the top 25 must-know stats that prove how powerful online ordering is.
Restaurant Online Ordering Statistics
Here is a list of statistics to show you how fast online ordering is growing, what it can do for your business, and how consumers prefer to order.
How to Create a Seamless Ordering Experience
The pandemic severely impacted restaurants. A contributing factor to these challenges is that some restaurants are not keeping up with consumers' demand for technology. Offering a contactless experience and including online ordering is a crucial investment restaurant operators must consider adding.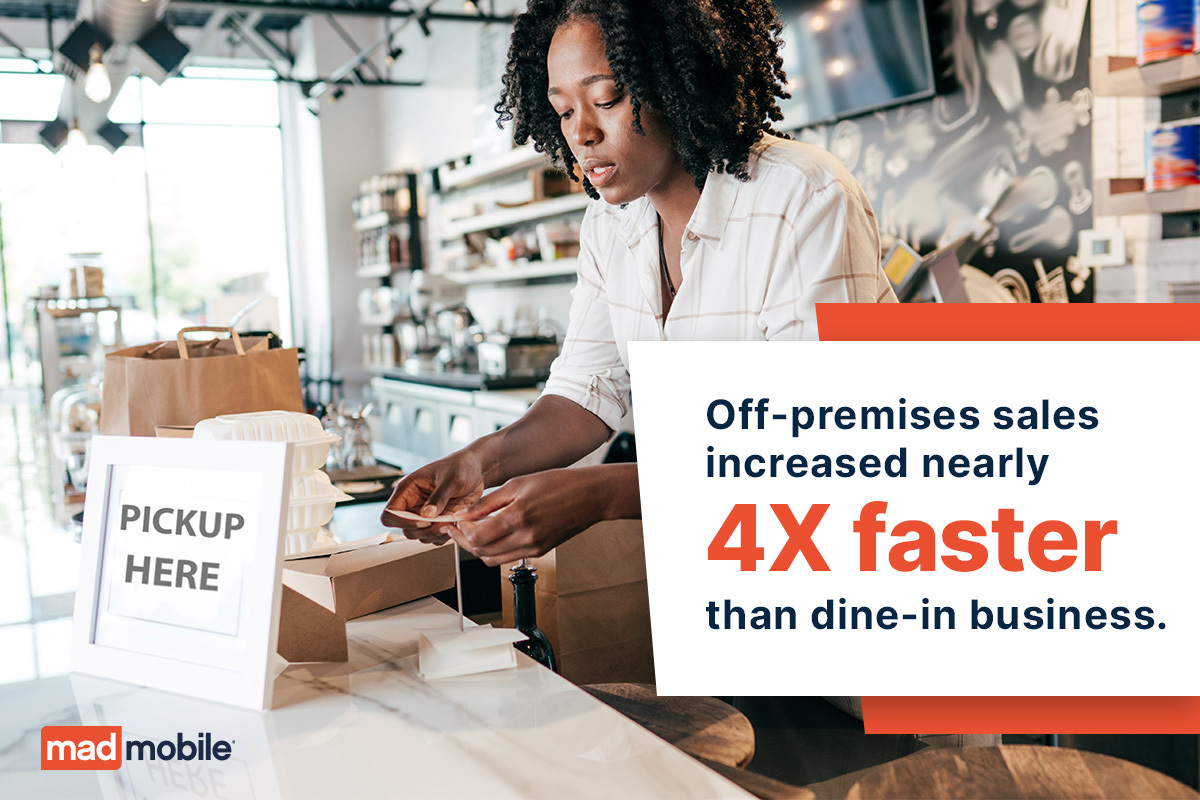 The demand for technology will keep growing because of its speed in the ordering process, which makes customers happy. Restaurant owners and operators will look to keep expanding their online ordering and other off-premise digital technology to gain customer satisfaction.
But, there is a disconnect between consumers and operators, and to stay competitive, you must begin to adapt to off-premise offerings. According to QSR Magazine, off-premises sales increased nearly four times faster than dine-in business.
Below are three tips on how to expand your off-premise dining and create a seamless ordering experience for your customers:
1. Get a Directly Integrated Online Ordering System
As a restaurant owner, you need a system that simplifies your operations and saves you money. Indeed it's easy to turn to third-party ordering and delivery platforms because of the instant online customer base they offer. But, you could lose an average of 25-30% of monthly revenue with these providers.
To have complete control of your online ordering, you need an integrated system that works with you, not against you. When restaurants offer online ordering through their POS system, like CAKE's Online Ordering, they get these benefits below:
Increased revenue.
Increased order accuracy.
Saving time and money.
Boost online presence.
2. Offer Curbside Pickup
The demand for curbside pickup has tremendously increased since the pandemic. For many restaurants, that was the only way of staying in business. Soon after, customers began to favor this alternative way of dining.
About 58% of customers love this method and are more apt to choose establishments offering it.
Nearly 43% of customers say this method makes them more loyal to the eatery.
Approximately 54% of customers say they would spend more because of this service option, with that number jumping to 80% for Millennials.
Curbside offers the convenience and safety that guests want when ordering food online. Make sure that guests have the option to pick up curbside within your online ordering system to ensure this.
You want to make this process as seamless as possible for you and your guests. Get a system that allows for two-way direct communication through text so you can identify customers hassle-free and with minimal contact.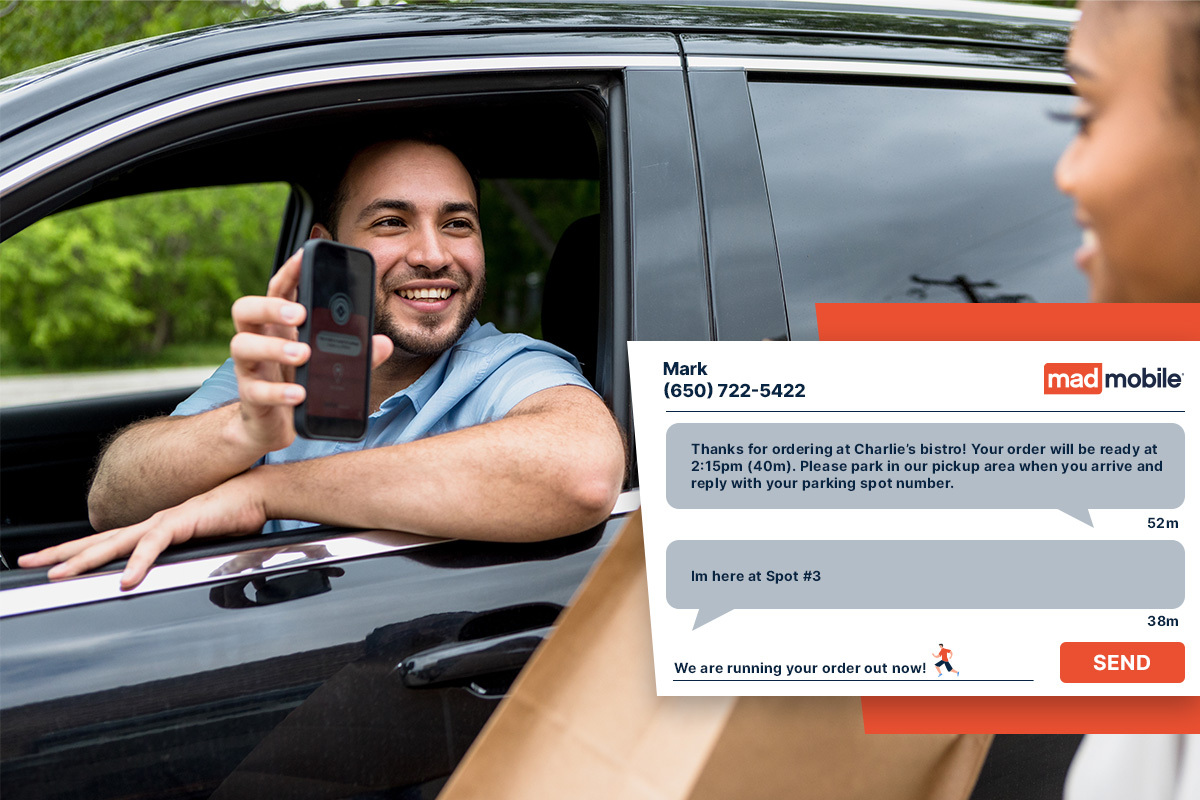 3. Create a Custom Ordering Experience
To attract more customers to your site directly, you need to tailor your online ordering to be custom to your brand and easy to navigate. You can do this by completing a menu analysis. From the content itself to the overall feel of the menu, creating the right aesthetic is essential to draw the customer's attention.
You need an online ordering system that acts as an extension of your brand so guests feel like they are getting the same kind of service from you online that they would in person. Consider these five things when evaluating your menu online ordering system:
Do you have the ability to personalize your platform with your logo, branding, and images of your food?
Are guests easily able to make modifications to their orders?
Does your system accept multiple payment options so guests can pay how they'd like? (Credit cars, Apple Pay, or Google Pay)
Is the platform easy to navigate, and can it integrate with your website?
Does it have the ability to offer different pick-up options, such as curbside pickup or contactless delivery?
When you have a direct online ordering system, you have the power to create a custom ordering experience that will benefit you and your customers. Additionally, it will help strengthen your brand recognition from your customers. An in-house online ordering system just makes sense.
Based on the statistics you've seen, online ordering is here to stay and is only going to continue to thrive. It offers convenience for your customers, ultimately enhancing the ordering experience.