Take tableside orders and payments
Whether inside or curbside, CAKE's mobile ordering solution gives you the flexibility to run a more efficient restaurant.
Get a demo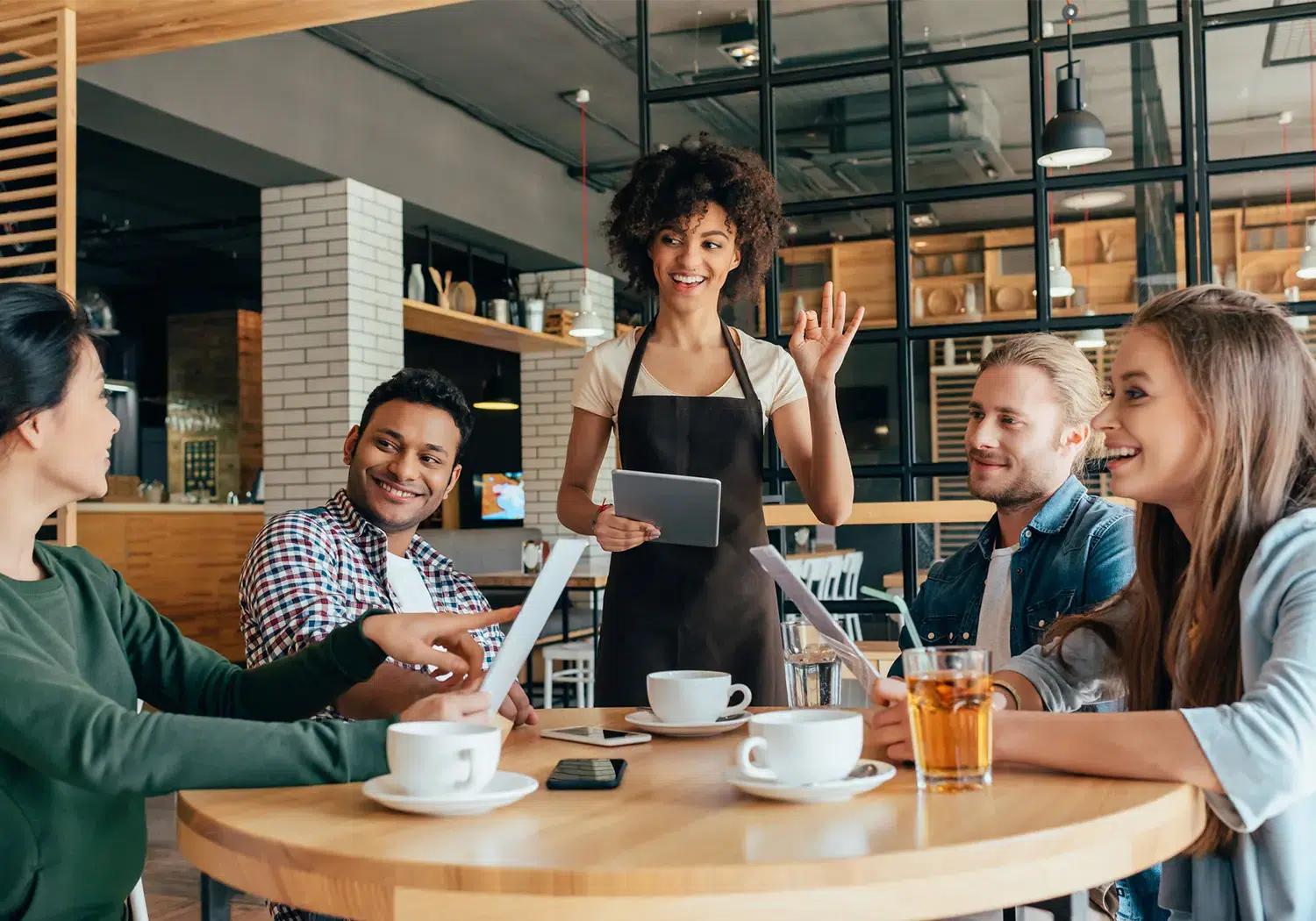 Effortless integration with our restaurant POS
Our tableside ordering solution is fully integrated into our CAKE point of sale. Update an order on the POS and it is available on the tableside ordering tablet and vice versa.
Our tableside tablet also uses the same interface as our point of sale, so no training is required to get your team up to speed.
Streamline your restaurant FOH operations
Tableside ordering helps your staff shave time off table turns and reduce order errors.
Cut down on lines at the counter – Orders can be taken table-side or curbside and pushed straight to the kitchen.
Take tableside payments – Eliminate the need to run back and forth to the POS to close out checks.
Reduce order errors – Our mobile POS cuts down on order errors because staff has the most up-to-date menu from your Point of Sale.
A tablet POS system built for line busting
Our mobile point of sale is the perfect solution to handle peak rushes. CAKE's tableside ordering tablet is there when you need it, and allows you to service queued customers as far as your Wi-Fi network will let you, whether that's inside, outside, or curbside.
Get a free demo of CAKE's tableside ordering