Give guests the flexibility to scan a QR code and pay from their own mobile device.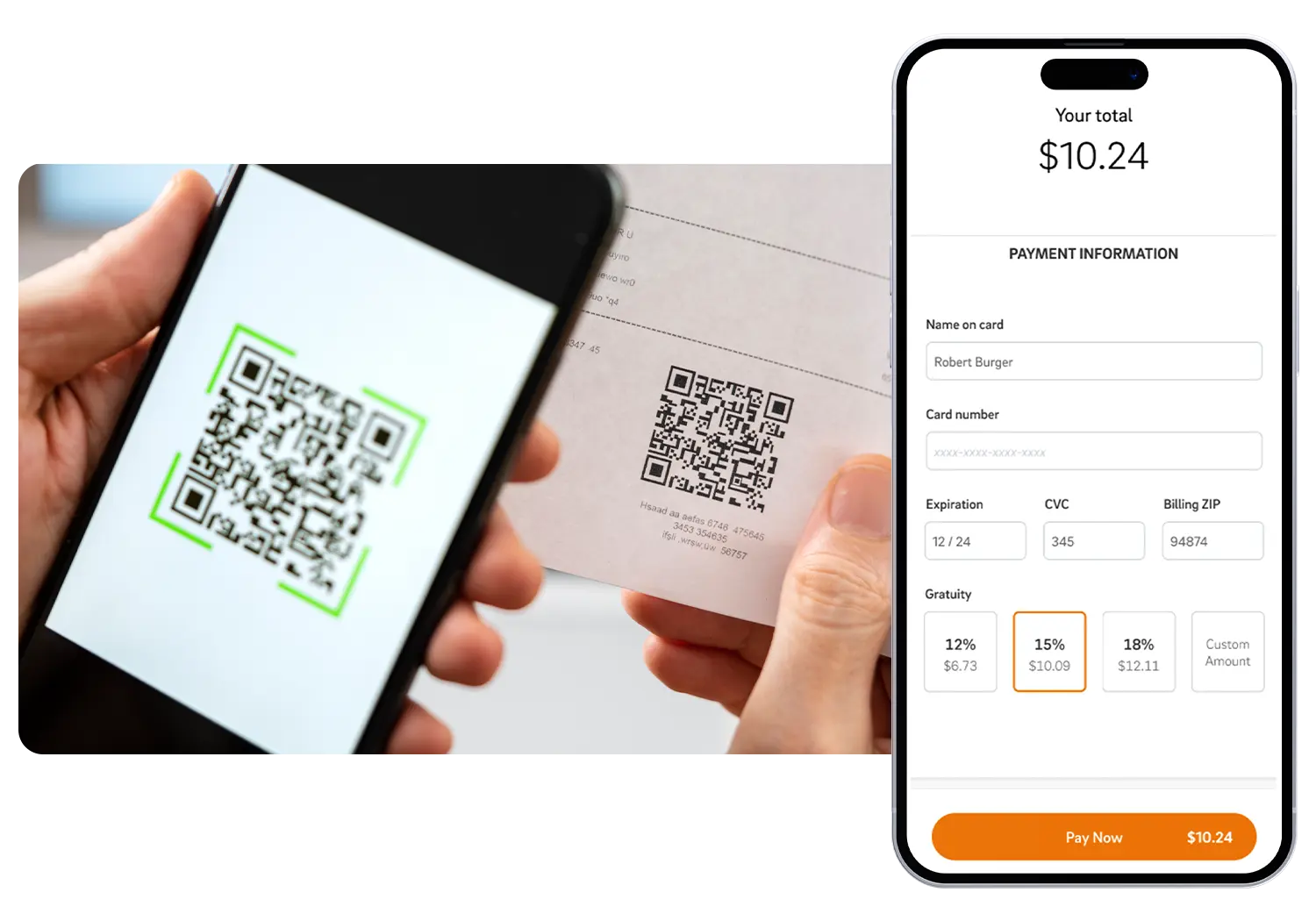 Restaurant payment tools to raise your profits and satisfy customers
Let diners order on their own device without waiting for a server. Orders are synced directly to your POS and KDS.
Increase customer loyalty
Customers prefer a variety of payment options, and QR codes are one of the most requested.
Save money by reducing chargeback liability as cards are never passed to servers.
Offer convenience with contactless ordering
Give time back to your servers and allow customers to order from QR codes at the table.
Fewer servers are needed for table coverage. More time can be spent on timely service and upkeep.
Guests can add additional items to their order without waiting for a server. Items are synced directly to their tab and are confirmed on the POS.
Menu changes are synced with both your CAKE POS and online menu, keeping guests from ordering items that have been discontinued or 86'd.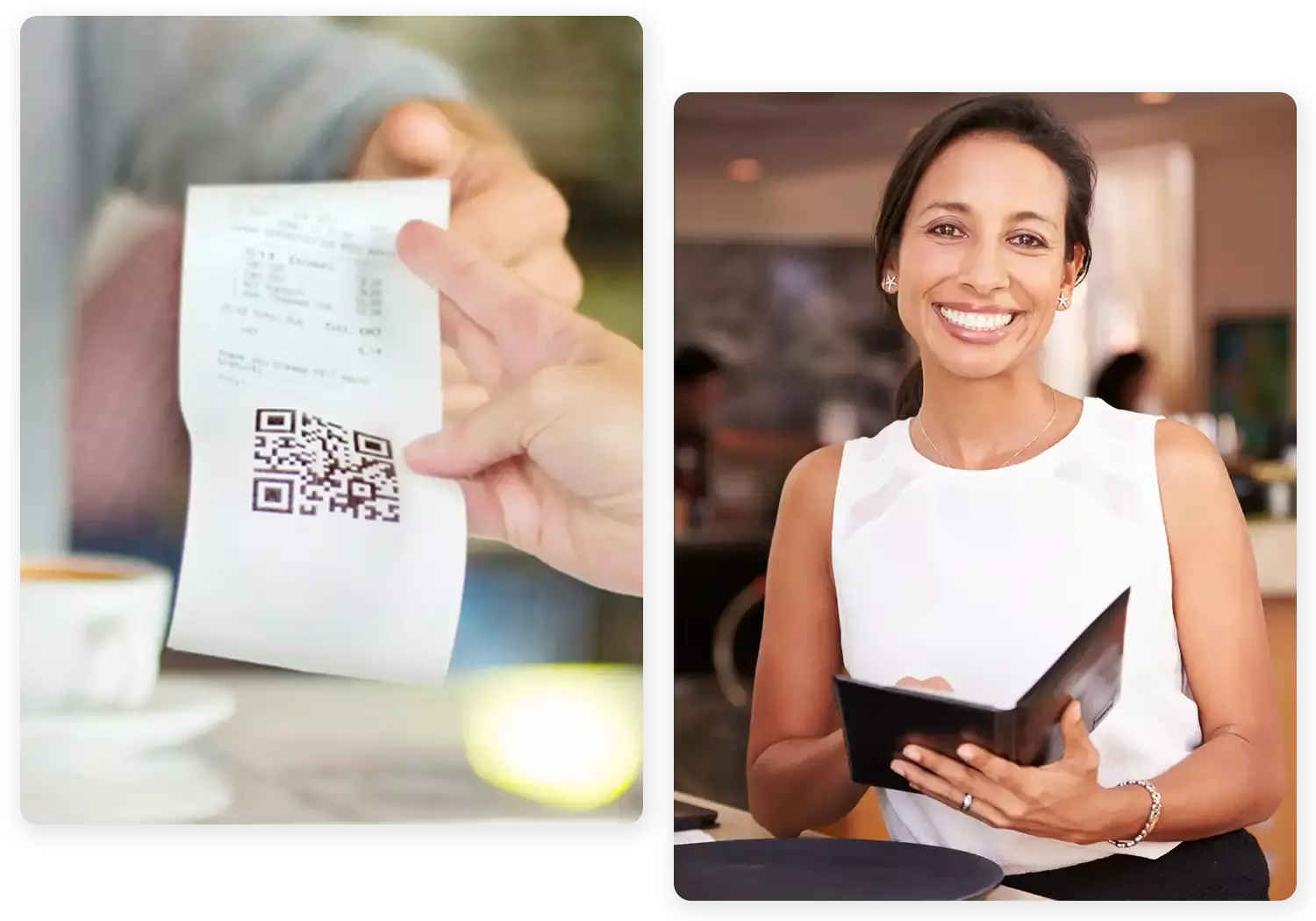 Make paying faster and easier
CAKE's QR code payments help restaurants speed up the checkout process and save valuable time during service.
Faster table turns
No more waiting to pay and reduce checkout touchpoints from 3 to 1.
Serve more guests
Enable servers to turn at least one extra table served per hour.
Simple add on
Start accepting contactless payments without adding new hardware.