CAKE's Kitchen Display System (KDS) connects directly to your POS, giving your BOH staff ultimate visibility for order management.
Learn More
Gain better visibility into orders
Connect your entire restaurant – Fire orders from your POS, kiosks, or tablets and have your kitchen staff prepping within seconds.
Online ordering – Online orders are pushed into your POS and fired to the kitchen when ready to be prepped for delivery.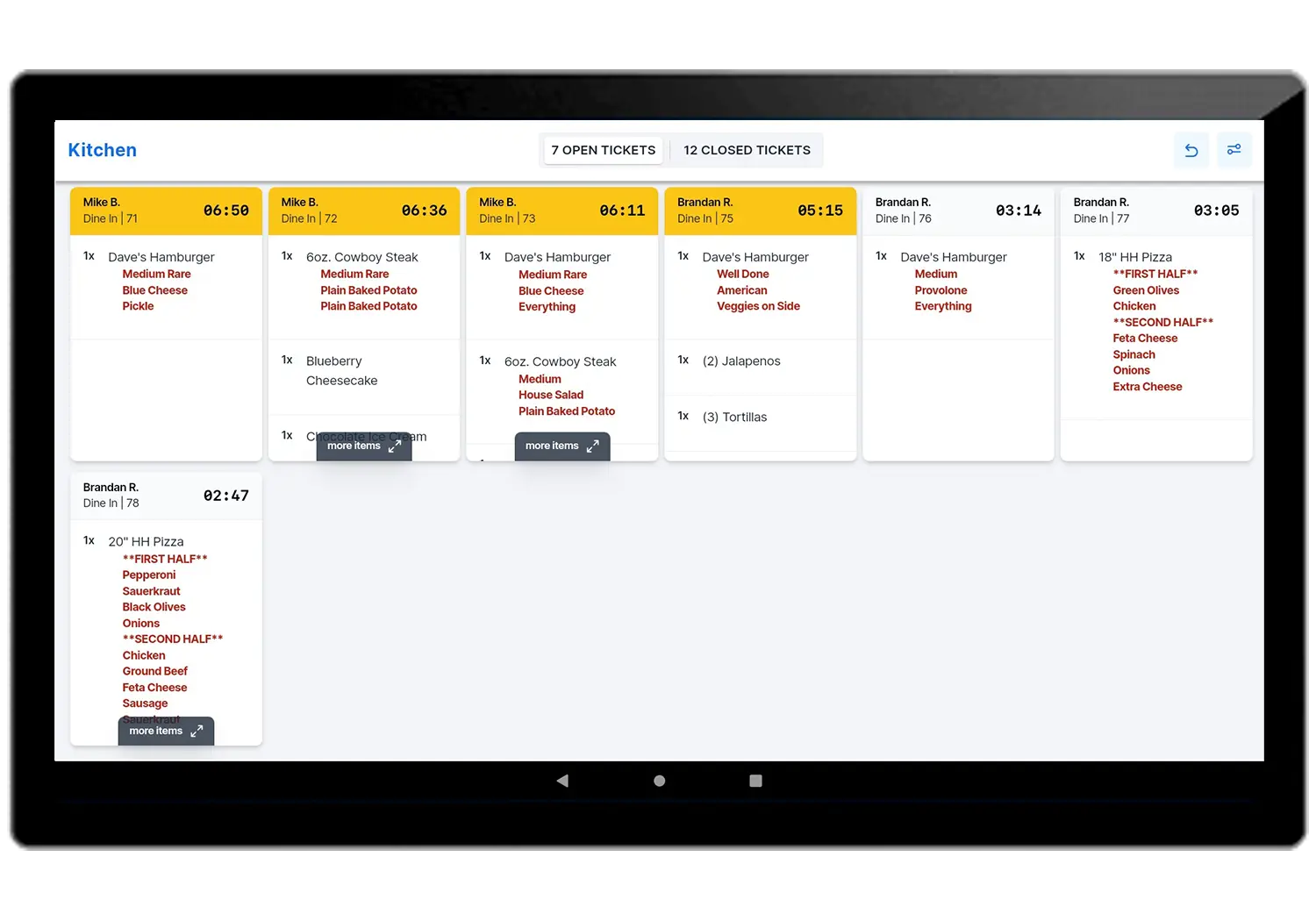 Efficient order routing – Route orders to prep stations and line cooks, no matter if the order came from in-store or online.
Order queue management – Less stress counting tickets, give your chefs time back to focus on the food at hand.
Offline mode – Ensure your kitchen can keep running if the internet is lost; our kitchen display system and POS will stay in sync.
Technology built with restaurants in mind
Never miss a ticket – Tickets are displayed digitally, so you'll never lose a ticket on the counter or trash.
Send order modifiers – Carry over modifiers and allergens from your POS screen. Kitchen staff can quickly see what to remove or avoid when completing an order.
Easy to understand UI – Easy to use and understand user interface lets your staff worry about food and not how to read or bump orders.
Get a free demo of CAKE KDS