Building seamless mobile experiences
Mad Mobile is the leader in building mobile and digital experiences for global restaurants and retailers.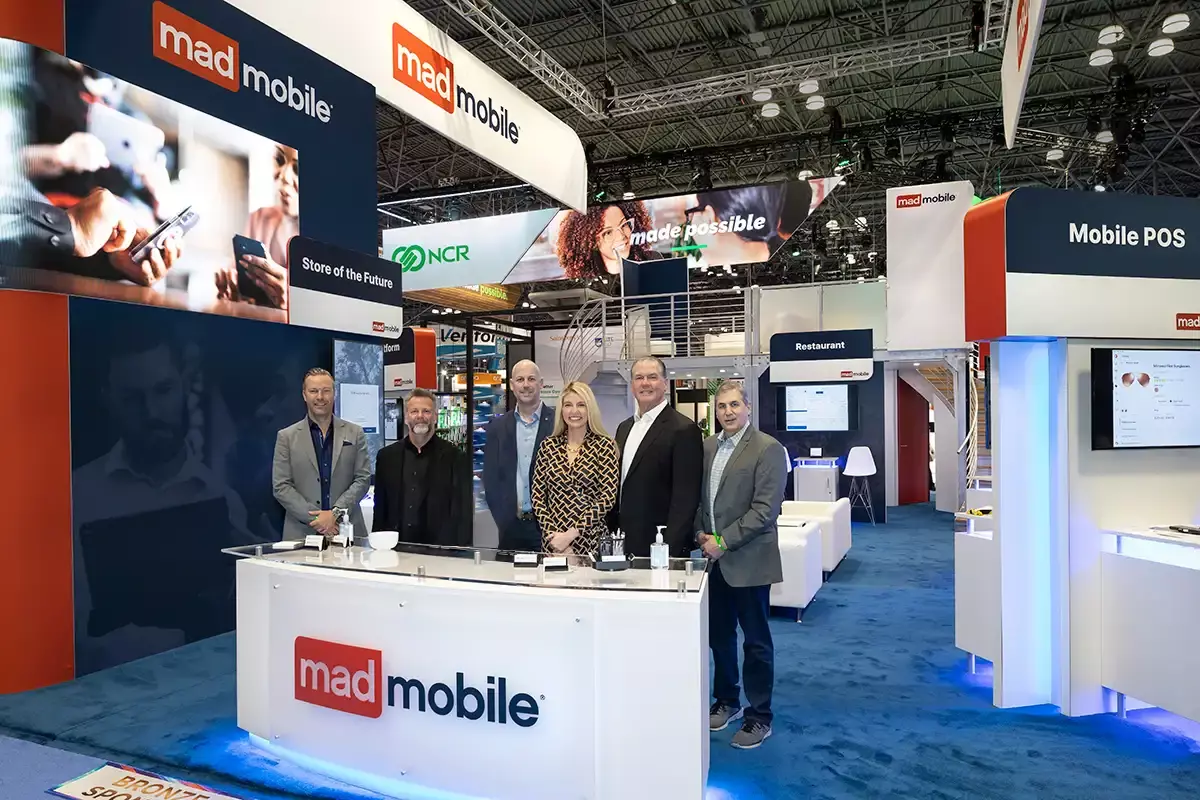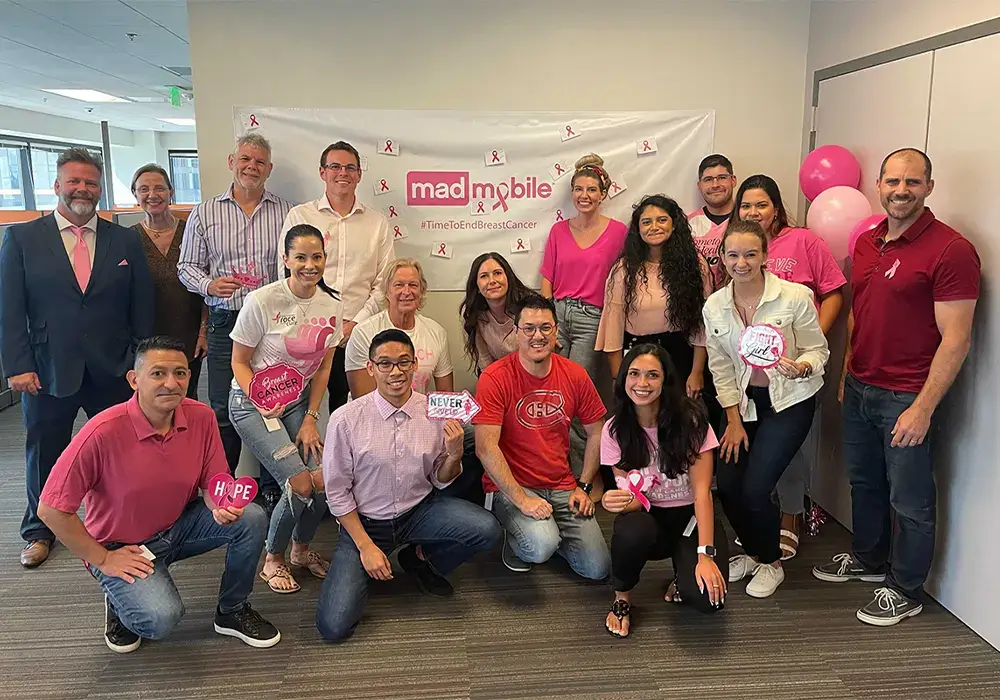 About us
Mission
At Mad Mobile, we strive to make hospitality more efficient and simplified through innovative and reliable technology solutions. We believe that eventually, every retail, restaurant, and hospitality transaction will be mobile.
Our mission is to equip businesses with the latest connected technologies so that they can provide superior service to their guests and keep up with the ever-evolving demands of the hospitality industry.
Mad Mobile was founded in 2010 by Bruce Bennett and Greg Schmitzer, two visionaries from the heart of downtown Tampa Bay, Florida. With over a decade of experience in the industry, we have been expanding in the restaurant, retail, and payment technology space supporting some of the most prominent businesses known today.
Crafting excellence as a team
Join our team and become a Mad Mobiler! We're looking for talented and innovative team members to help us build on some our world-class products like CAKE Point of Sale and Concierge.
We strive to bring out the best in each of our employees by providing a supportive work environment where everyone can reach their full potential. Let's do something great together.
Mad Mobile Careers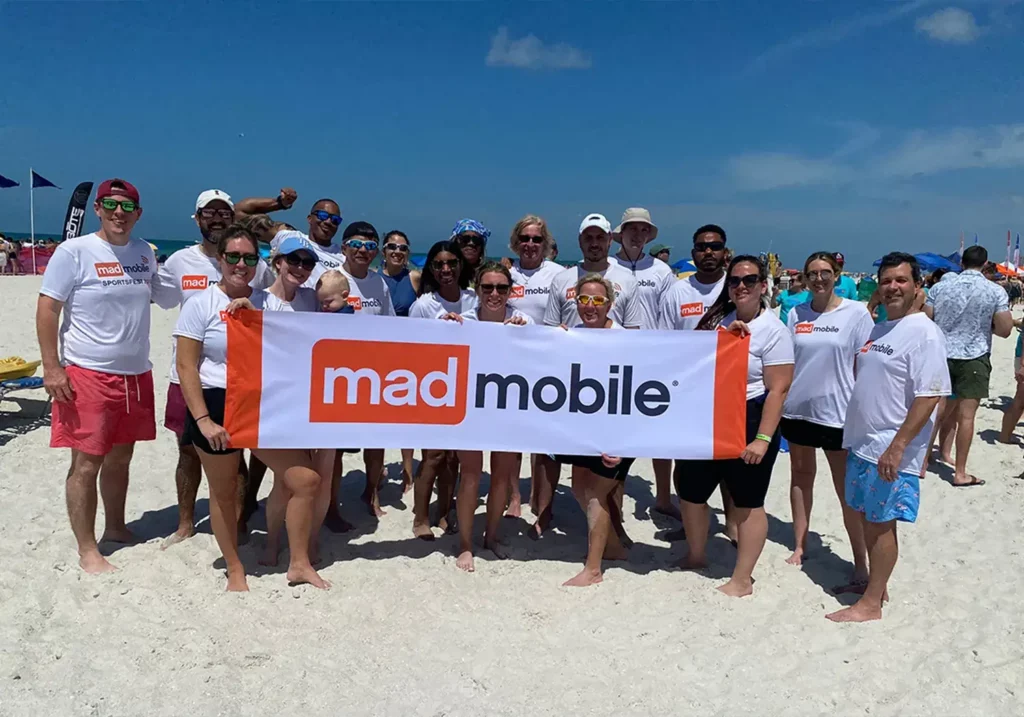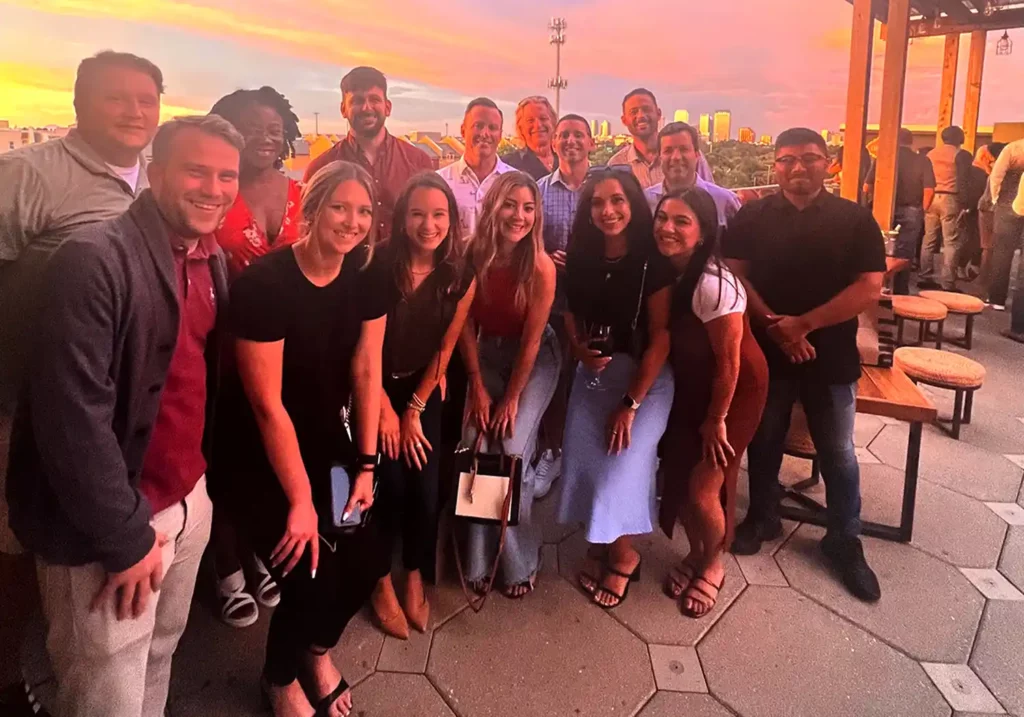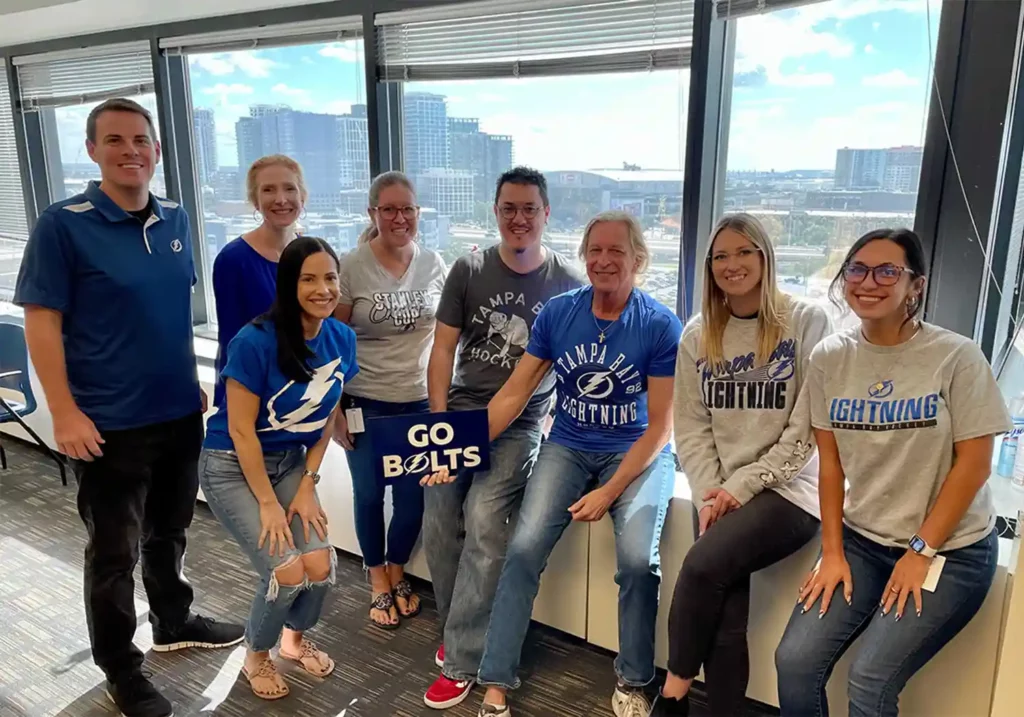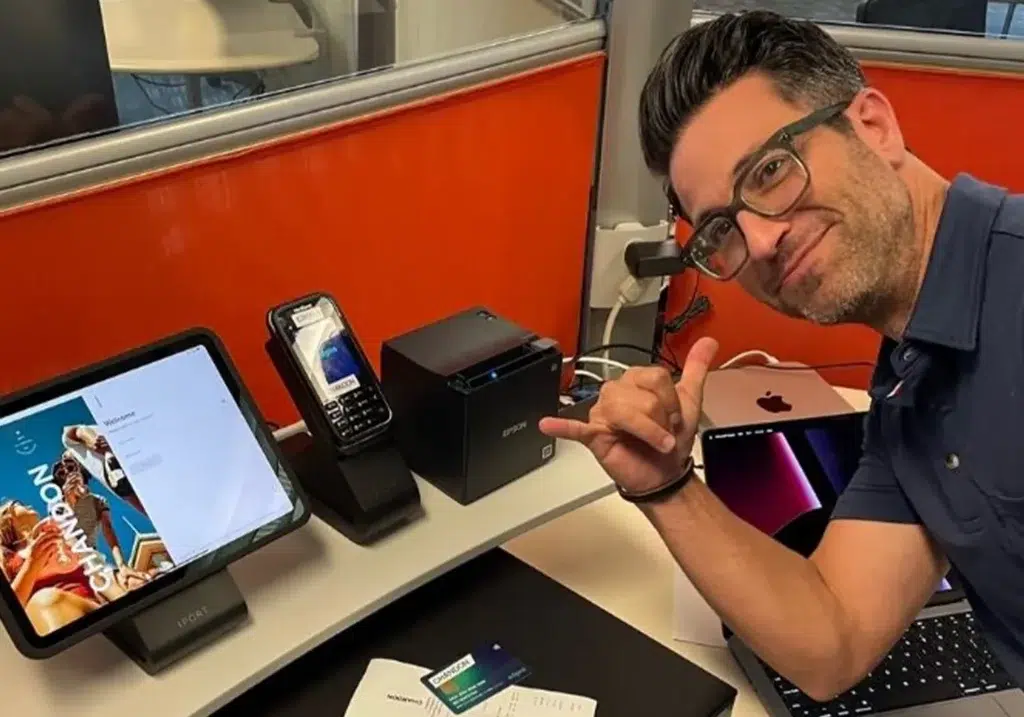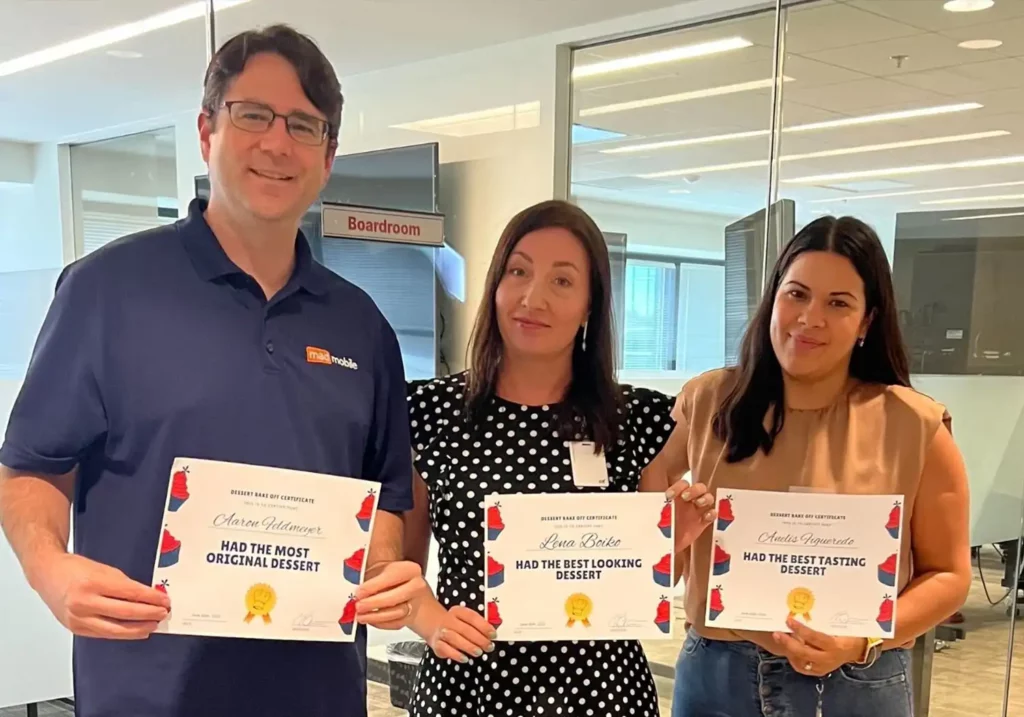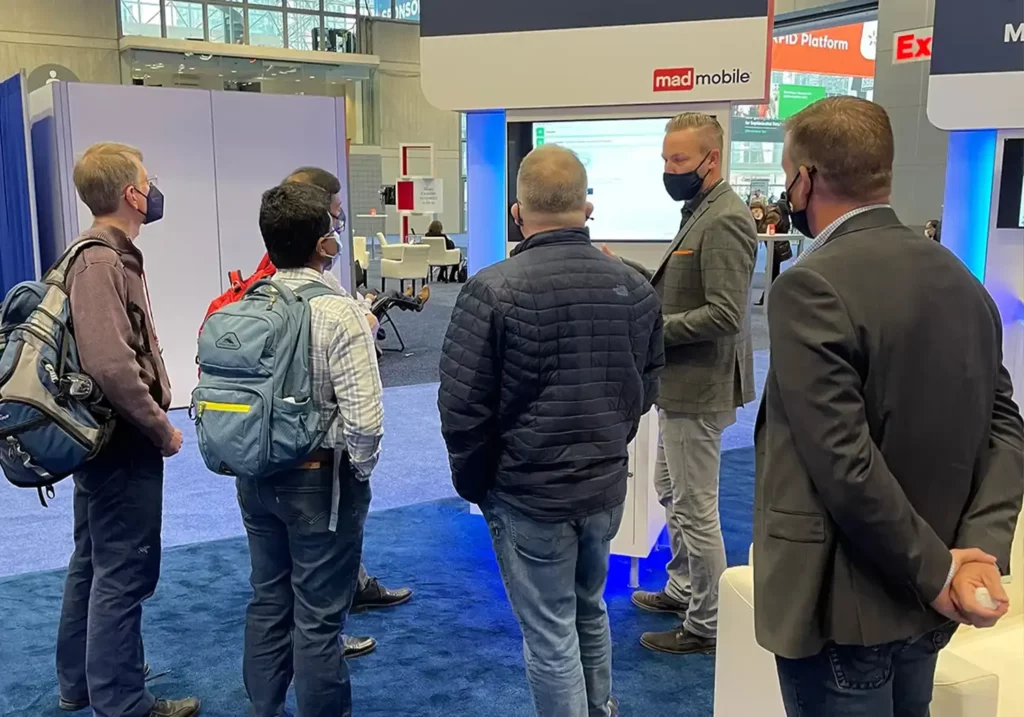 Mad Mobile is run by some of the most respected names in retail, restaurant, technology, and payments.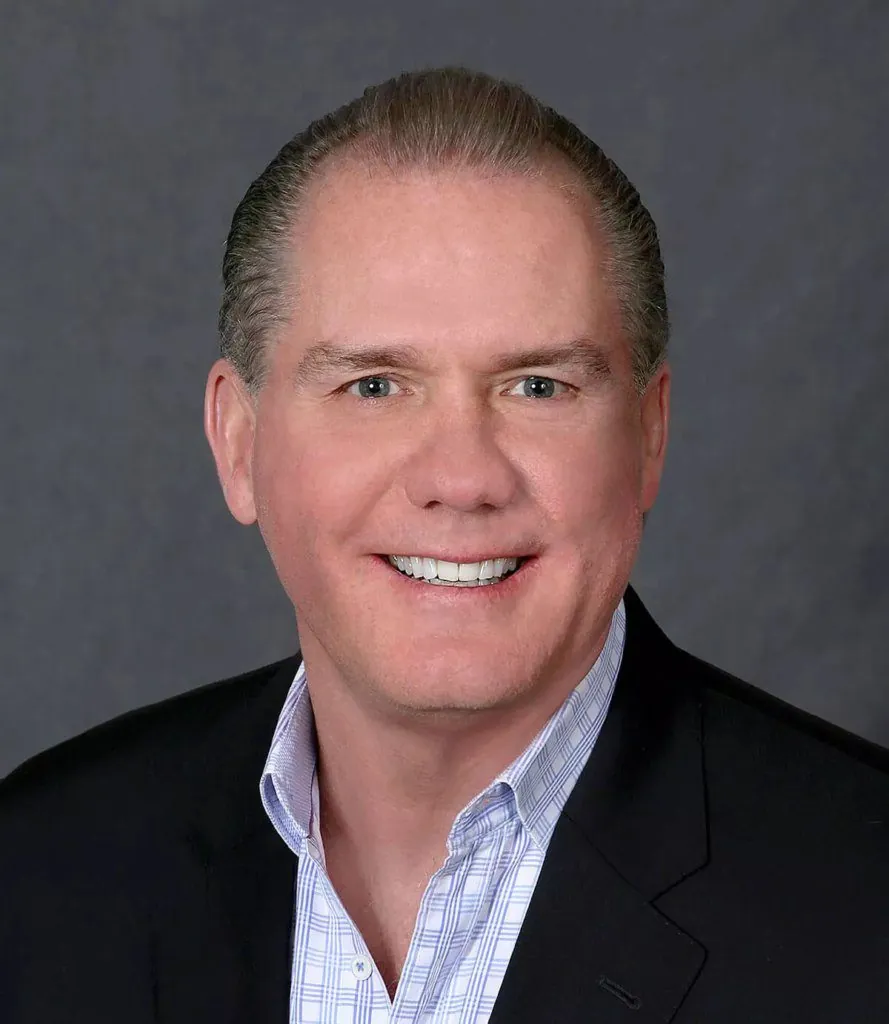 Bruce is a software industry veteran with over two decades of experience. He has a successful track record of founding, growing, operating and selling high growth technology companies.
Bruce has a history of successfully addressing the complex needs of large Global 2000 retail and technology brands. Well versed at the board and executive levels of both public and private sector companies, Bruce is focused on maximizing the organization's key value proposition and enhancing its greatest assets, its people.
Prior to Mad Mobile, Bruce was a founding board member of the Tampa Bay Technology Forum. He also founded and served various senior management positions at SOE Software (acquired by Vulcan Ventures), GoSolutions (acquired by V-eDocs) and Image Technologies (acquired by KKR) where he served as the President of the Digital Services Division of World Color (acquired by Quad Graphics – NYSE: QUAD).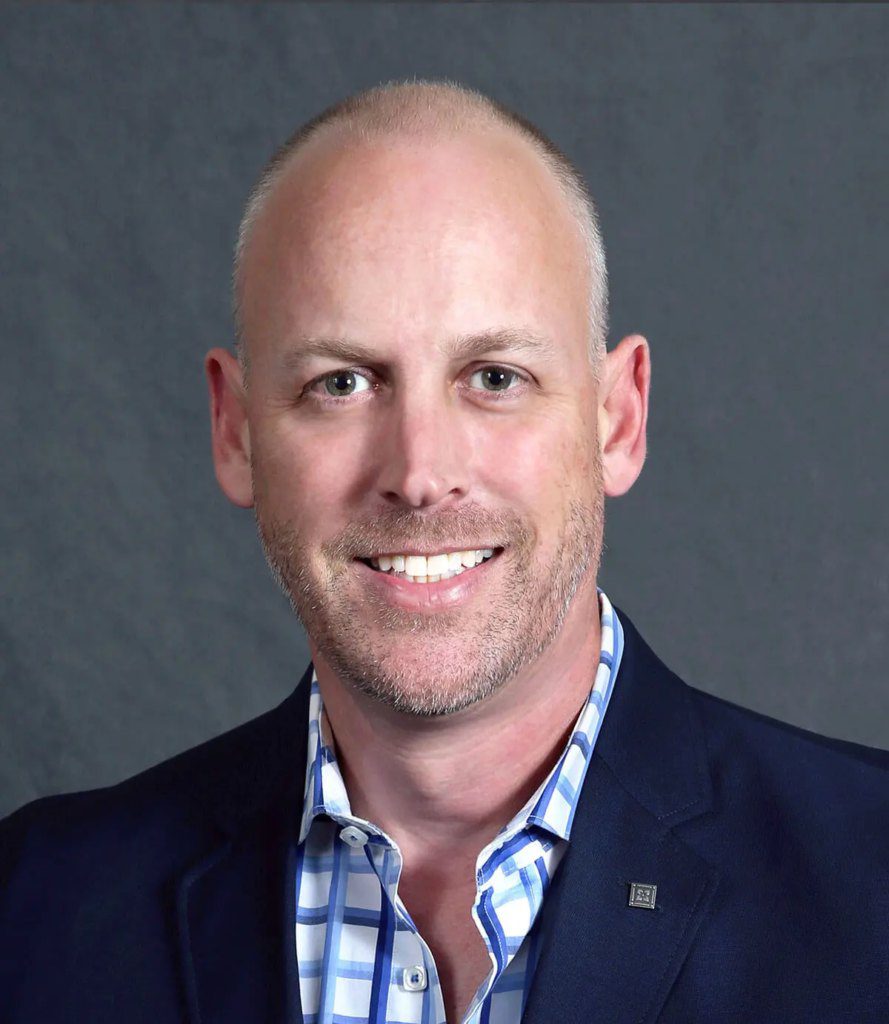 Greg is a mobile industry veteran and co-founder of Mad Mobile. For the past 10 years, Greg has implemented strategic mobile initiatives for more than 90 major retailers. He works closely with Mad Mobile's strategic partners such as Apple, Salesforce, Zebra, Oracle, Aptos, Verifone, and Ingenico on innovative solutions and go-to-market plans.
Prior to Mad Mobile, Greg was largely responsible for building the Flytxt U.S. mobile business that was acquired in 2007 by Italian giant Buongiorno SpA, now a NTT DoCoMo company.
As a recognized thought leader, Greg speaks at major industry events such as NRF, Shoptalk, and Shop.org.
Greg holds a B.S. in Marketing from the University of Maryland.
In his free time, Greg enjoys the outdoors and spending time with his three children.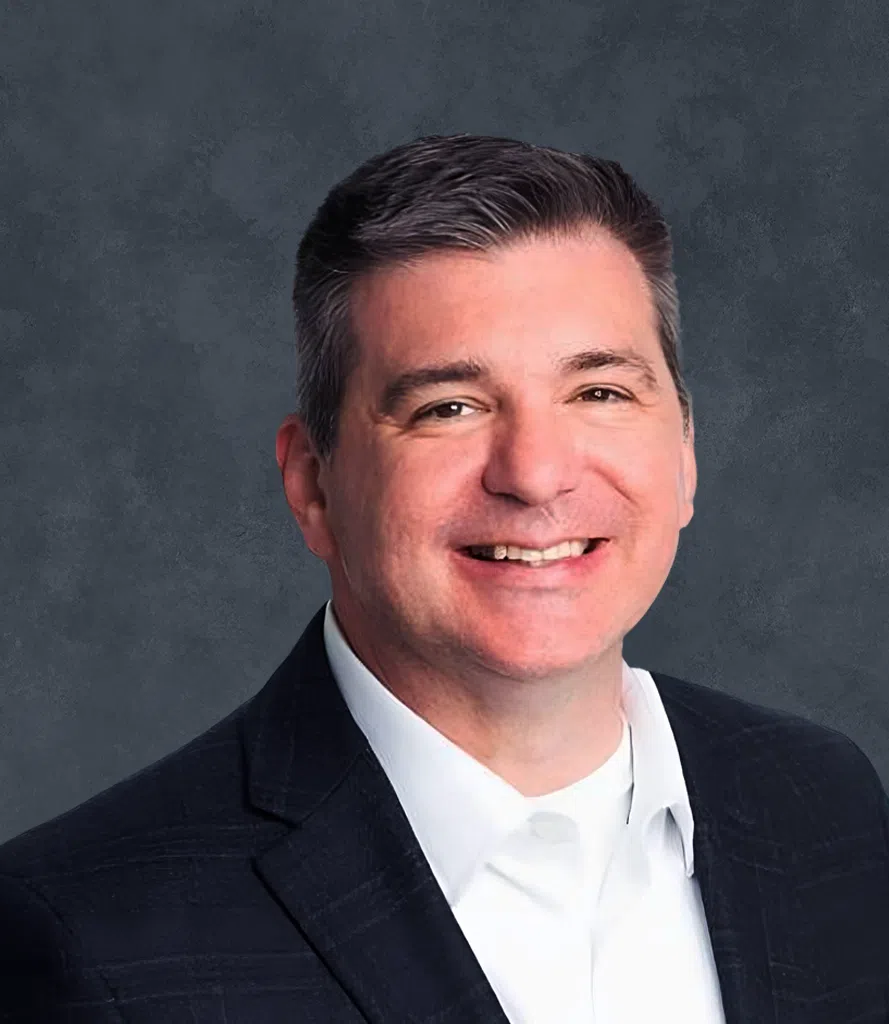 Chris has over 20 years experience driving growth through M&A, top-line revenue expansion, and capital procurement. He has both public and private equity experience that he brings to help Mad Mobile scale and better serve our customers.
Prior to Mad Mobile, Chris served as CFO at Spirion, a locally owned data privacy and security company, and was previously a partner at Canopy Capital Partners, a private equity firm, where he focused on placing private equity in the middle market space.
Chris holds a BS and a Master of Accounting from the University of Florida. He is also a CPA in the state in Florida.
When he's not in the office, you may catch Chris at one of his kid's regattas, or cheering on the Gators during football season.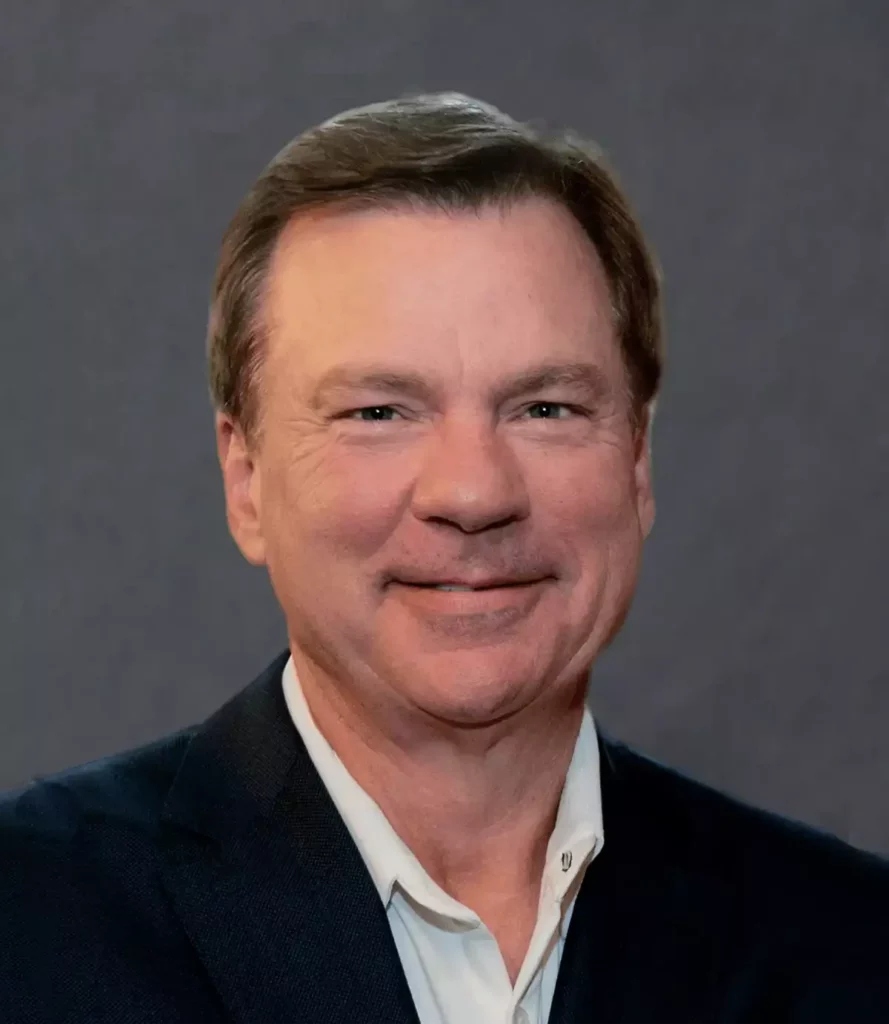 COO Mike Jackson has a deep subject matter expertise in payments with significant experience in M&A, capital allocation, and driving operational efficiencies. His focus lies in quickening speed to market, improving the quality of SaaS solutions, and helping to build our next-gen payment capabilities.
Prior to joining Mad Mobile, Mike served in numerous executive roles for enterprise software and payment providers including REPAY, D+H, Fundtech, ACI, and S1 Corp. Before entering the FinTech space, Mike worked for the US based Regions Financial Corporation, and served as EVP of Alternative Delivery and President of the Internet Bank. At REPAY, Mike was instrumental in growing and scaling the privately held company to a publicly traded NASDAQ listed company.
Mike holds an MBA from Troy University and a BSBA from Auburn University. He has completed executive education studies including the BAI Technology & Operations program at Vanderbilt University.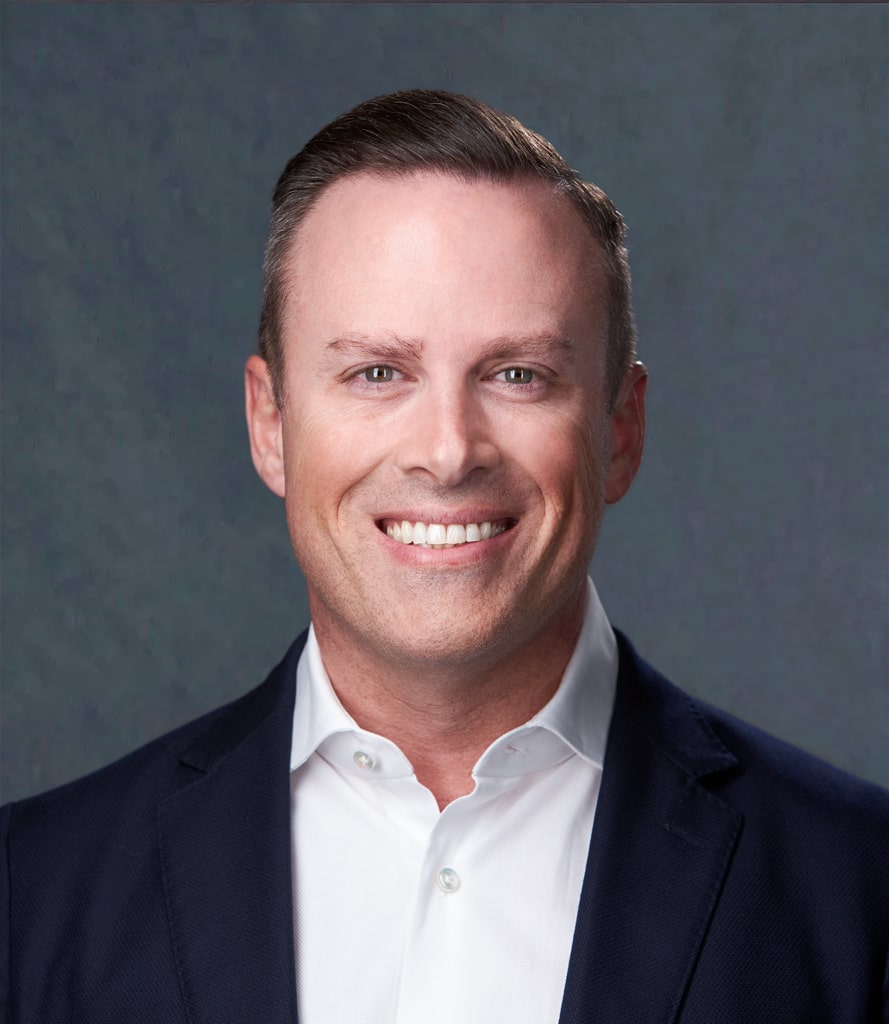 Brandan has more than ten years in the Food and Beverage industry, leading teams in both start-up and Fortune 50 organizations. He is a focused systems builder with an eye on optimizing highly efficient Sales and Marketing teams. Having navigated two successful acquisitions, Brandan excels at growing and scaling teams and building overall business value.
Before joining Mad Mobile, Brandan led the go-to-market strategy at Sysco LABS/CAKE, responsible for acquiring nearly 6000 new customer locations, including large regional and national brands. He believes that being successful is about building trusted partnerships and building up your people. He has implemented leadership training programs and career path planning, integral to his team's successes.
On the weekends you may find Brandan camping with his family, or on the golf course with friends.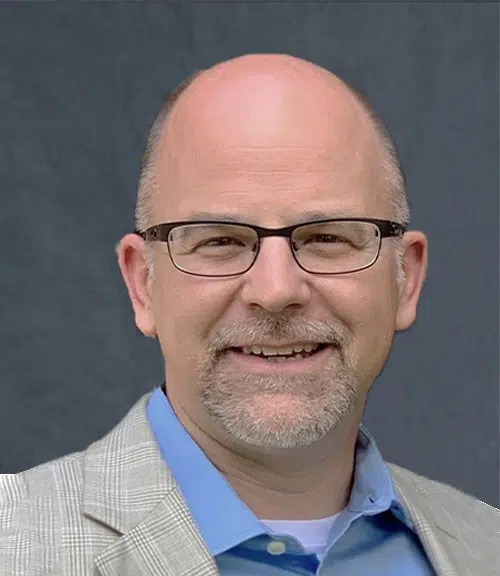 With over 20 years experience in human resources, David is a proven HR leader. David's experience in leading division HR teams, building global talent centers of excellence, consulting with multinational clients on talent, and working across the C-Suite, helps Mad Mobile scale at a time of rapid growth for the company. David believes that talent, culture, and diversity are key enablers of business success.
Before Mad Mobile, David was a Vice President of Human Resources at NCR where he acted as the HR leader for the Hospitality Division, Chief of Staff to the CHRO, and leader of their Global Talent Management function.
David holds a Master's Degree in Adult Education from Penn State University, a Bachelor's Degree in Management from Rider University, and a SHRM-SCP certification. He has won a number of awards from Chief Learning Officer Magazine, and is a frequent speaker and expert on trending topics in HR.
Away from the office you might find David on a boat, hanging out with friends, or playing with his rescue dogs. He and his wife Donna are passionate about animal rescue and have previously helped run a local SPCA.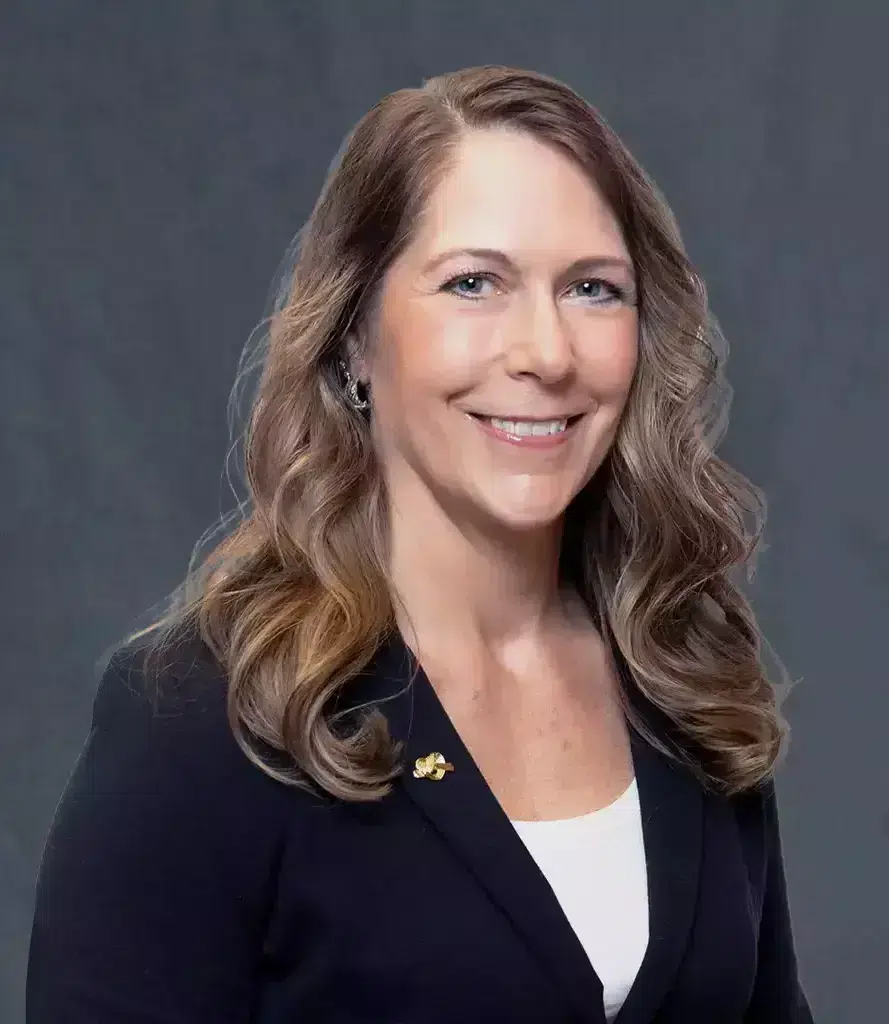 With over 20 years in program management, Carla brings a wealth of experience and knowledge in orchestrating large-scale programs and strategic initiatives to Mad Mobile. She is an effective leader in business transformation aimed at company growth and optimizing operational performance.
Prior to Mad Mobile, Carla served as Corporate Vice President at New York Life Insurance Company, planning and executing multi-year programs with cross-functional teams, overseeing million-dollar budgets and leading business transformation including maturing agile practices by implementing Scaled Agile Framework (SAFe).
Carla holds a BS in Accounting, a PMP Certification, and a Leading SAFe Certification.
On a Saturday you may find Carla hiking, volunteering, or brewing her own kombucha.
As CTO, Jared works with the Mad Mobile product team to drive the technology and product vision to ensure that solutions are scalable, reliable and secure. As a technology wizard, Jared has a universe of experience with enterprise systems and regularly delivers solutions that would be considered impossible for mere mortals.
Jared is a driven entrepreneur who both worked and founded multiple industry startups all the way from sales enablement at KiteDesk to eCommerce pioneering at Tradex. Some of these startups were wildly successful, others, not so much.
In his free time, Jared enjoys raising mastiffs, conquering the universe and hanging out on the numerous Tampa Bay beaches and islands.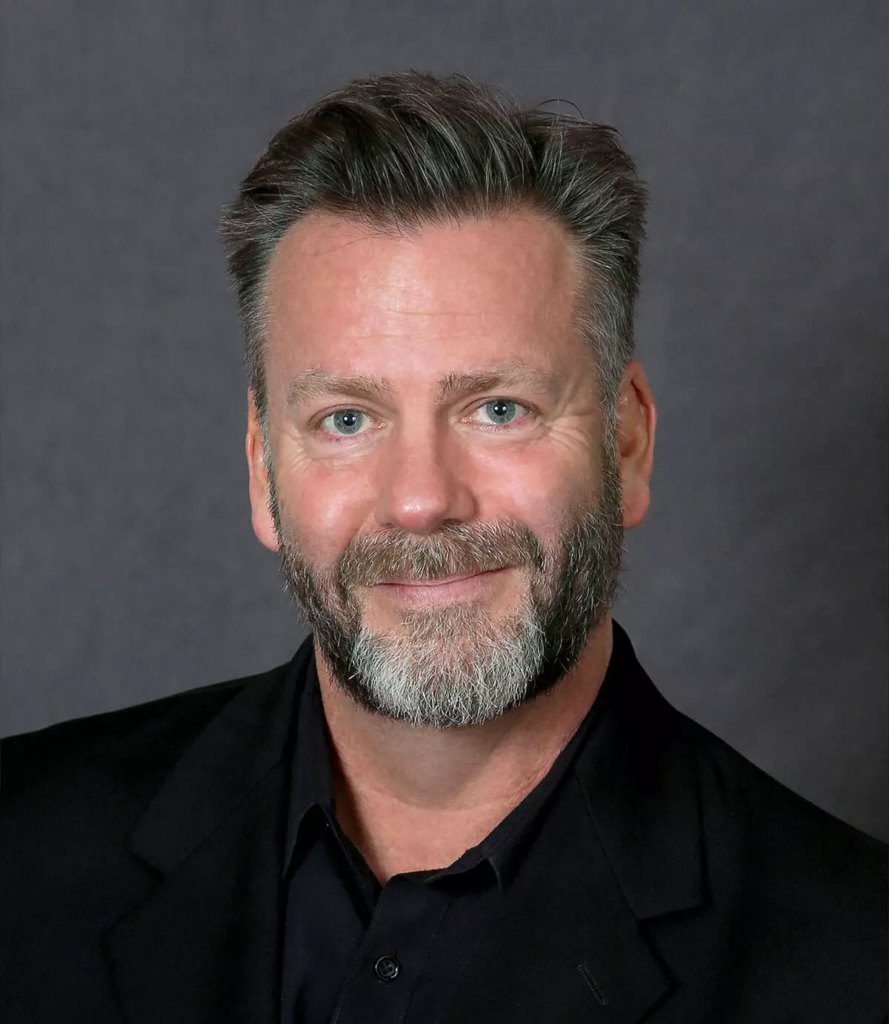 Jack works with our technology teams, our customers, partners and executive stakeholders to ensure the successful delivery and launch of the Concierge product line. Jack has over 25 years of experience founding and developing enterprise software companies with a focus on modernization and integration. His areas of expertise include eCommerce, B2B, CRM, ERP, Sales Automation and Retail Platforms.
Prior to joining Mad Mobile, Jack was a co-founder and VP of Engineering of KiteDesk, a leading sales automation platform and has previously held VP of Engineering roles for Skyway Software and Tradex Technologies which was acquired by Ariba and rolled into their commerce platform prior to SAP's acquisition.
Jack holds a Bachelor's Degree in Management of Information systems from the University of South Florida and is a Tampa native who enjoys all that the area has to offer in his free time.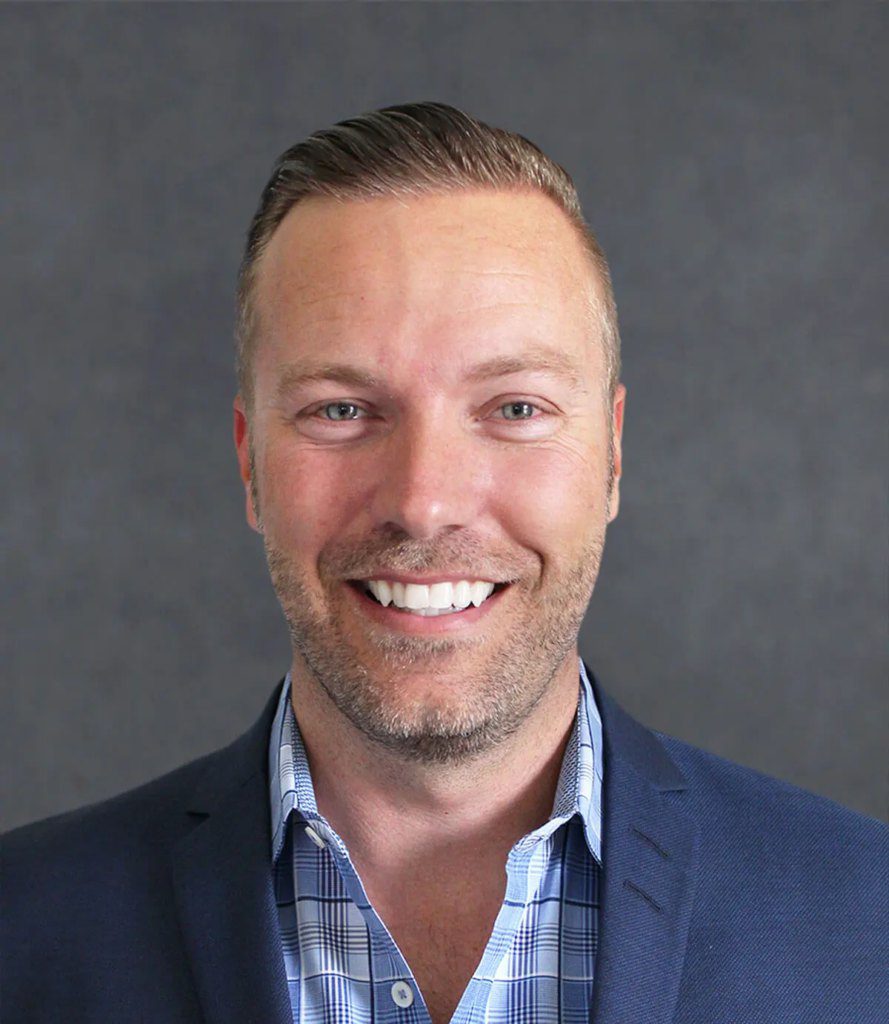 Thomas is a proven technology sales professional with 12+ years of stellar performance at both start-ups and enterprise software companies. Having been at Mad Mobile since its inception, Thomas has implemented strategic mobile initiatives for more than 100 major retail and restaurant brands. He works closely with Mad Mobile's strategic partners such as Apple, Salesforce, FreedomPay, Verifone, and Ingenico on innovative solutions for the retail and restaurant industry.
In his role as SVP of Global Sales for Mad Mobile, Thomas is responsible for creating, managing and implementing sales strategies that drive revenue and build business value. As an advocate for the customer, Thomas enjoys forging lasting business relationships and helping some of the world's top retailers and restaurants execute a mobile strategy to help modernize the customer experience.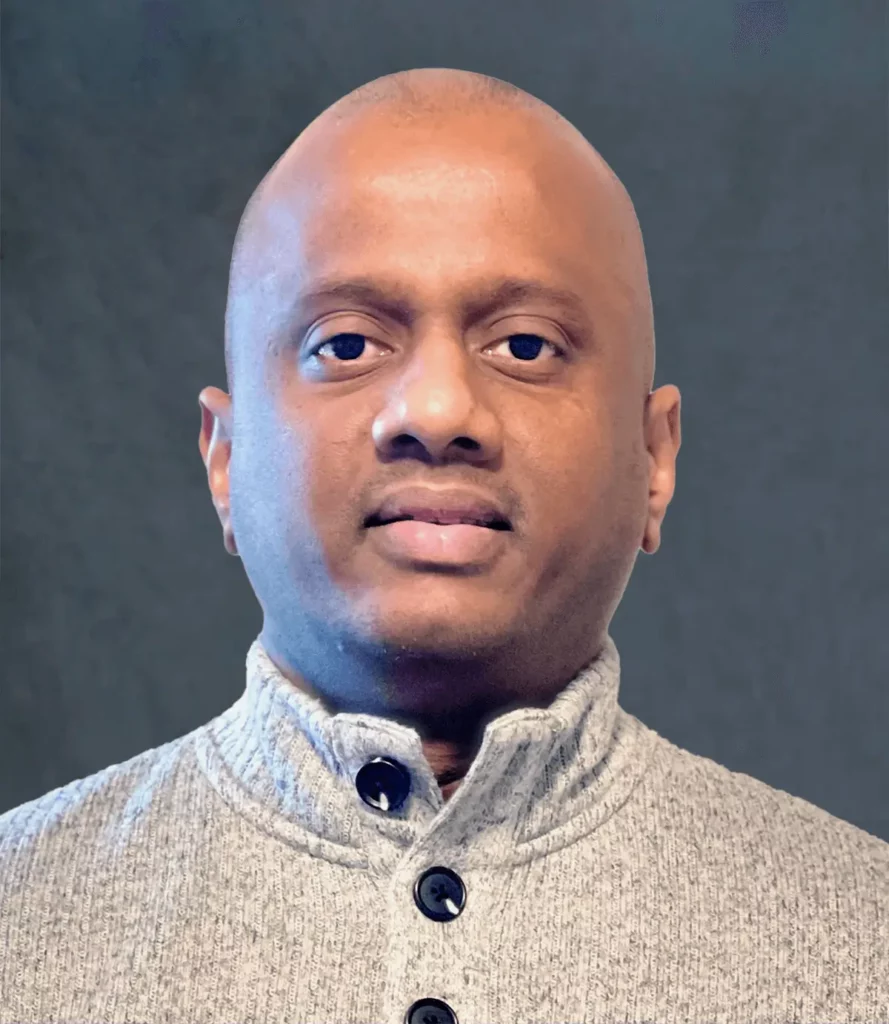 With over 20 years in the hospitality technology industry, Chathura Ratnayake specializes in high-performance, agile team management. He is an experienced transformational leader focused on results-based management.
Before joining Mad Mobile, Chathura served as VP of Engineering at Sysco. His teams have delivered mult-million dollar software and hardware infrastructure projects for customers such as the London Stock Exchange, ICAP, Sysco, Yahoo!, Bank of America, Merril Lynch, UBS, and JP Morgan Chase & Co.
Chathura holds a BS in Information Technology, is a Certified Scrum Master, PMP, and ITIL 4.
Outside of the office, you might find Chathura lounging at a beach, or helping multiple nonprofit organizations specializing in cancer research.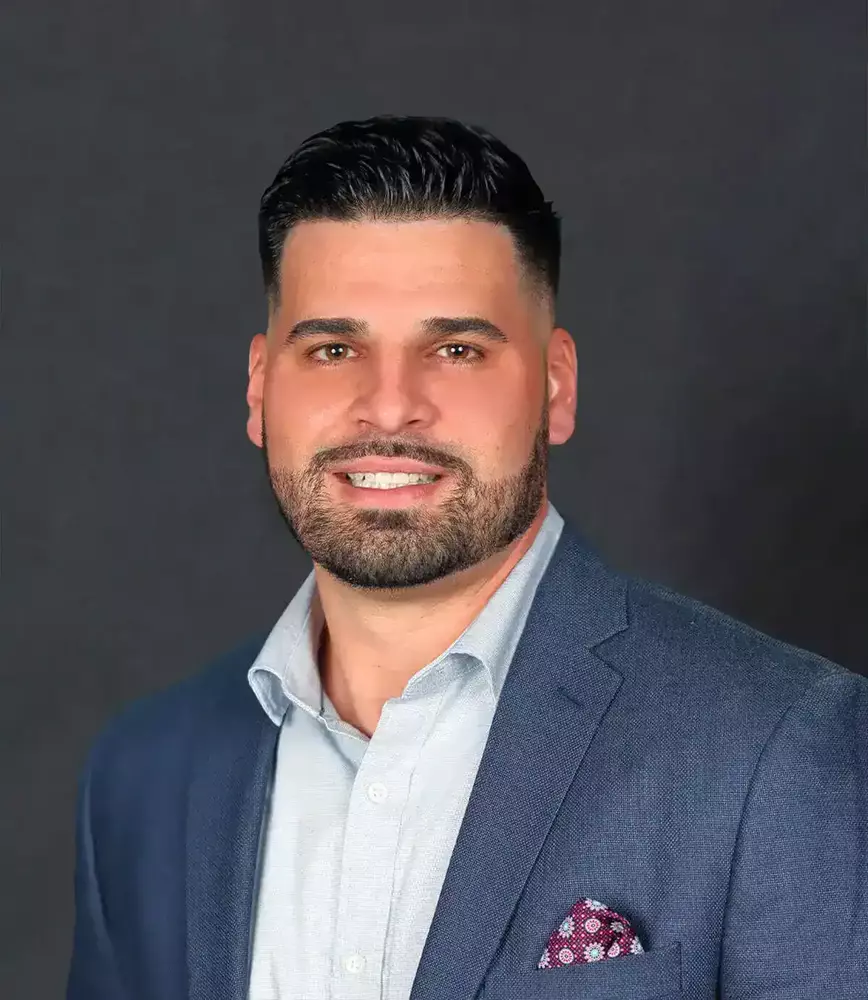 CTO of Payments Nick Delaney has spent his career building world-class payment solutions in the retail and hospitality space. He is the architect of many of Mad Mobile's payment integrations and was key in standardizing our payment integration process.
Prior to Mad Mobile, Nick worked as a key engineer at a payment gateway company and was integral in modernizing their solution. He has also worked as an award-winning website designer.
When he's not at work, you might find Nick coaching others how to code, or in the kitchen working on his knife skills.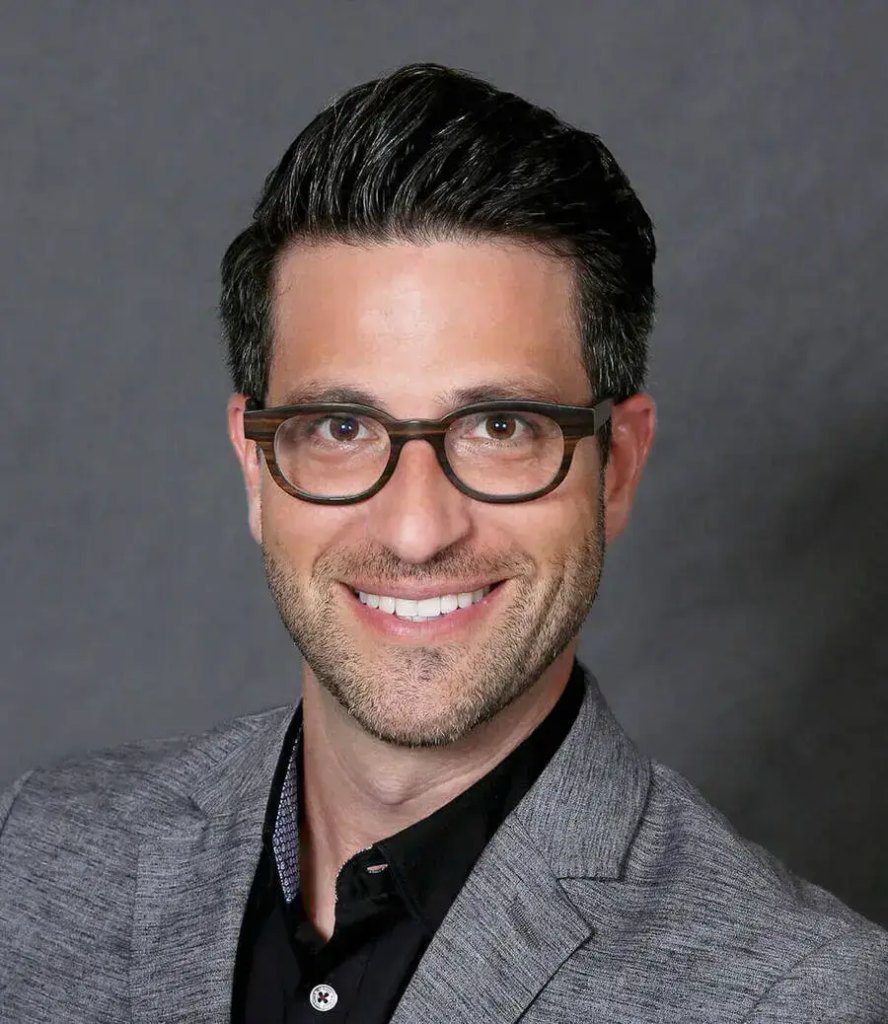 As VP of Product, Todd leads the overall product strategy, driving Mad Mobile's long-term roadmap and vision for empowering retail associates.
Prior to this role, Todd lead a global product team at PwC building software for over 47 territories and had the ability to capitalize on his entrepreneurial spirit through co-founding Intergrade, the first early warning and analytics software program for the K-12 market place, later acquired by Pearson in 2009.
In his free time, Todd pursues his passion for building technology products, continuing his education and traveling with his family. Todd graduated from the University of Florida with a degree in Business Administration and Computer Science.
We believe that our customers deserve the best from us every day.
We take ownership and make things happen.
We win as a team and have fun doing it.
We innovate, inspire, and ignite the future!
We are honest, ethical, and trustworthy.

New Salesforce for Retail Innovations Help Personalize Every Shopping Moment
Mad Mobile, Salesforce, and Stripe have forged a strategic partnership to help retailers achieve a single view of transactions across digital and physical stores.

Mad Mobile Raises $20M in New Funding
Mad Mobile, a global leader in Connected Commerce and mobile payments for retailers and restaurants, has obtained $20m in funding from Eastward Capital Partners.