Full service system for restaurants
Seamless ordering, payments, communication, and more to run a successful restaurant.
Get a demo
With mobile restaurant solutions, you can enable your staff to spend more time with your customers, turn tables faster with tableside ordering and payments, and accelerate service.
Apple iPads integrate directly with your POS, using the same interface, so no additional training is required

Speed up service by sending orders straight to the kitchen versus having servers input orders at the POS

Offer multiple ways to pay including contactless options such as Apple Pay or Google Pay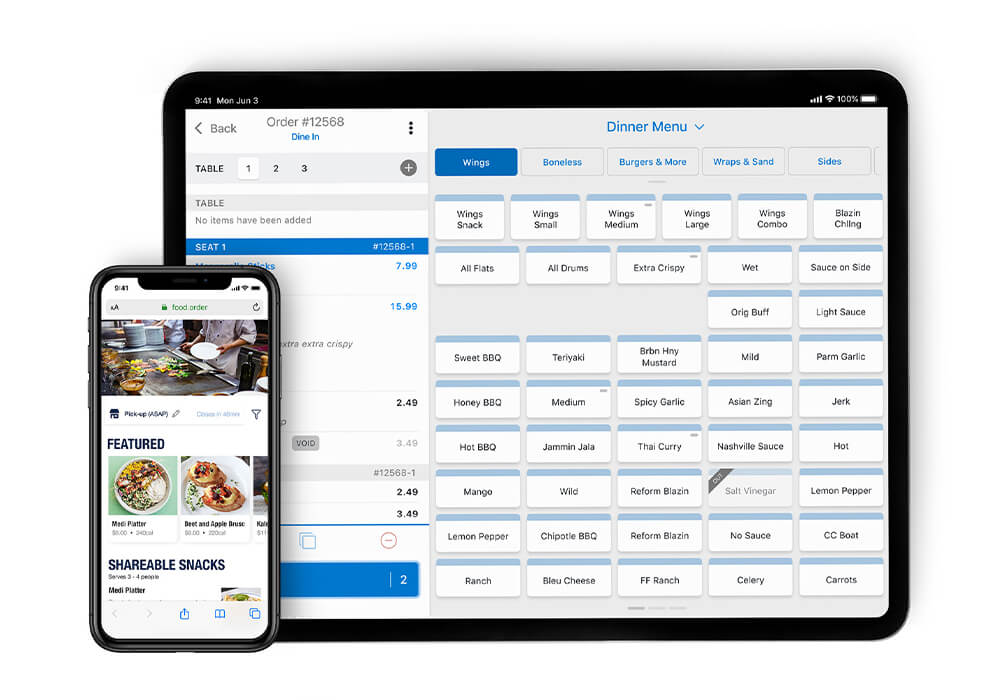 Save time and reduce your labor costs by enabling customers to order food on their own with CAKE's self-service restaurant kiosk. Improve your speed of service by cutting down the time that customers wait in line to order at the counter. Kiosks are directly integrated with your POS to send orders from the guest directly to the kitchen.
Optimize your host operations, turn more tables, and increase your revenue with a top-rated guest waitlist and table management system. Reduce walkaways with technology that provide accurate wait times and text confirmations when tables are ready to be seated.
Build and develop floor maps based on your restaurant's needs

Allow guests to 'get in line' virtually and text guests when their table is ready

Guests can easily reserve a table through Google reservations, your website, or Facebook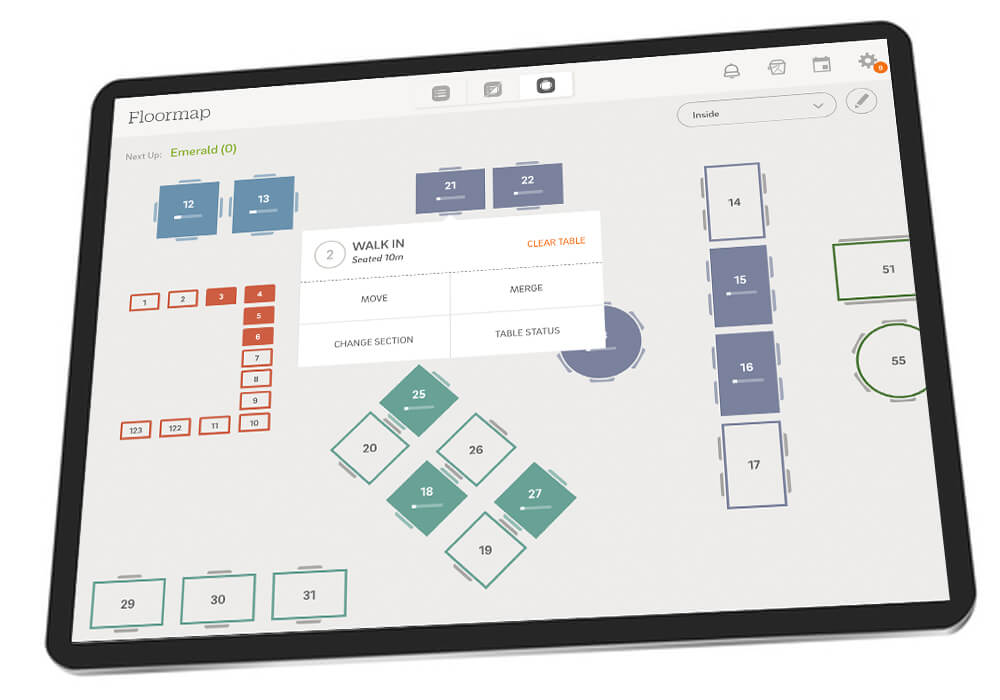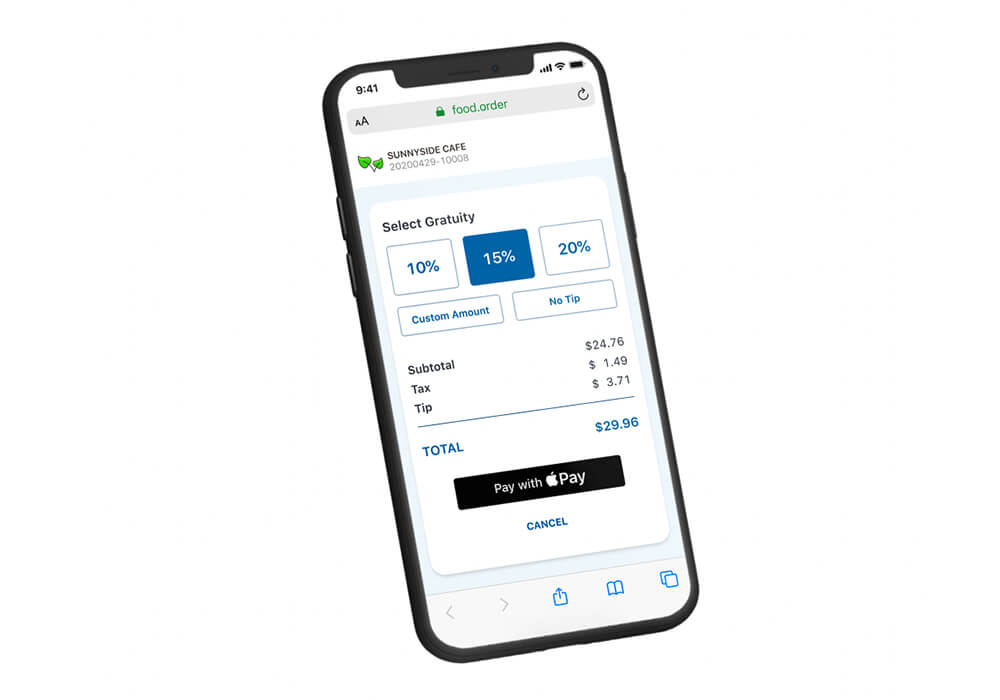 Empowers guests to order on their own device. Mad Mobile connects Salesforce Commerce Cloud to your restaurant's POS in real time, enabling guests to view the menu, order, and pay their tab.
Fully integrated
Enable hassle-free, dine-in mobile ordering and payments with seamless integration between the guest's device and your existing POS
Open ticket system
Guest or server can add items to an existing order, eliminating the need to create an additional order
Easy, quick payment
Take easy and safe contactless payments by allowing the guests to pay from their device
Request a demo from a product expert who can show you how top restaurants have used CAKE to grow their business.