It was some time ago, a crafty restaurant or bar owner came up with a terrific idea on a slow early weeknight.
We've seen it, "Wednesday is Trivia Night."
Now, it's time to create something new. In a certain era of time, that was an entertainment draw, but now, every restaurant along Main Street USA has trivia nights on Monday through Thursday nights.
Restaurant and bar owners, it's time to put away the continued weekly pursuit of the trivial. Be creative.
Inspire your customers.
Inspire your menu.
Inspire yourself.
Being creative with your early weeknights will be a fresh and updated change that will bring the fun back into your restaurant, complete with smiling faces … and returning customers. And having a specialized menu that associates with your special night shows a further creative side.
Here are some new fresh ways to be creative with entertainment and menu ideas that can come together during an early weeknight.
Arts & Crafts
DIY Night
Have a Do-it-Yourself night. Customers can put together anything from floral arrangements to making jewelry to blacksmithing for a nominal fee and a guide for simple instruction. Check out the variety of DIY crafts and workshops bars have created here.
Another idea is to have a plant party. Guests get the supplies needed like seeds, soil, terrariums, along with a class instructor to spend time to create their own potted plants.
Crafting Chocolate
If your restaurant or bar is in a bigger city, you may have a sweet shop like this one in Tampa. Customers create their own chocolate bars and/or decorate their own cakes. The shop has to-go kits available, which the shop would surely like to work with you and have an extra special night dripping with sweetness.
On the Menu
Let your dining patrons go further with a DIY Night. Let them make their own burgers, tacos, or pizza. Or if your restaurant and night is really classy and trendy, maybe have them DIY their own charcuterie board.
Combine that with a Bloody Mary bar, craft beers, or wine flights to keep the theme going throughout your evening.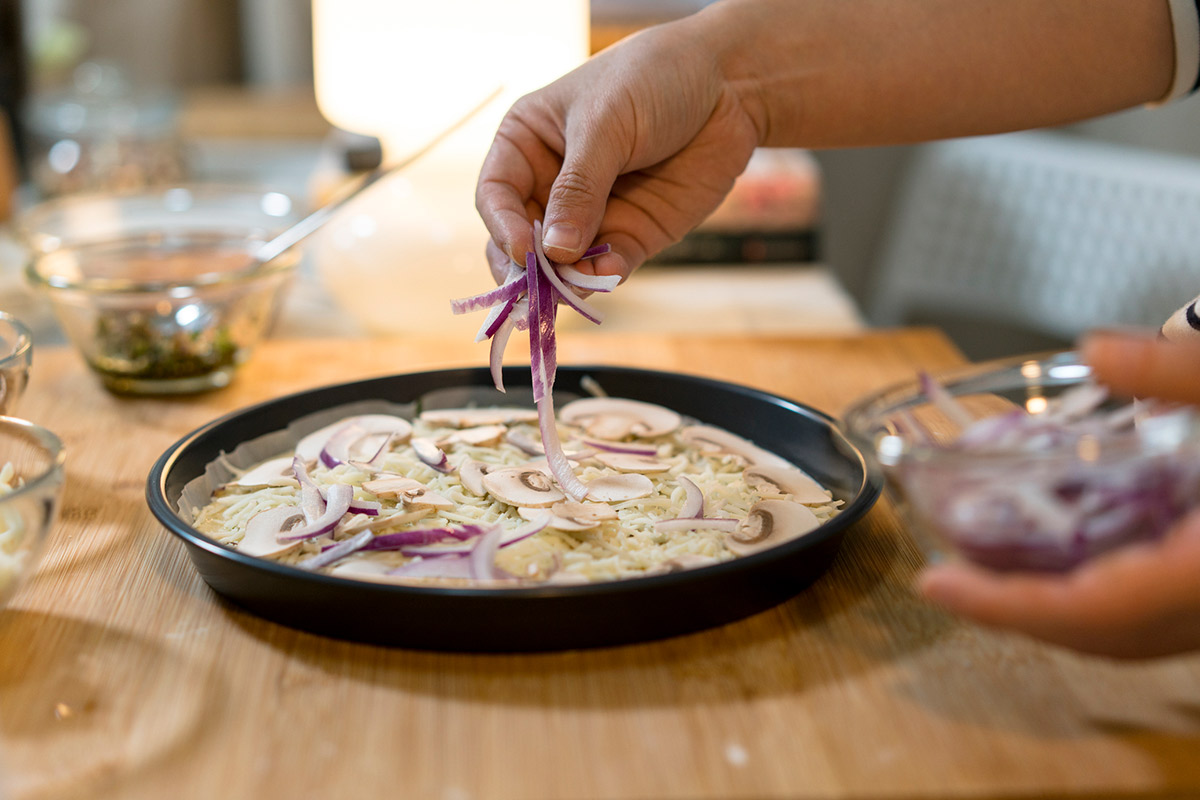 Plan a Theme Night
Decade Definition
How fun would it be to go back in time to the 80s where big hair and mullets rocked the world, along with neon spandex and acid wash jeans. Or a 90s night, where customers can pull out their flannel shirts,  torn jeans, and velour tracksuits.
You could also roam to another era like the Roaring 20s and have a Gatsby-esque night complete with flapper dresses and wide-legged pants for men called Oxford Bags. These themed nights can act as a 'Throwback Thursday'.
It's a Bird, It's a Plane, It's Superhero Night
Why should wearing your Batman, Spiderman, Wonder Woman costume be relegated to just ComicCons? It doesn't have to stop with the heroes, have a villain night sometimes as well. Why not dress as Darth Vader, The Joker, or even Thanos or Pennywise the Clown?
Movie Nights
As we mentioned above, we go back in time in the decade or dress as a superhero. To make this an even bigger event, you can show the classic movies and dress as those characters.
Just in the comedy genre alone, there are the Ghostbusters, Blues Brothers, Austin Powers, or Captain Jack Sparrow. In the action category, show movies like Raiders of the Lost Ark, and guests can dress like Indiana Jones or Dom Toretto from the Fast and Furious movies. Of course, a solid weekly classic movie showing would be any of the James Bond movies.
On the Menu
There are so many to pick from depending on how far you want to go with your menu change. For instance, chicken nuggets started in the 80s, for your decade theme night. Other food gems from the 80s were spinach dip served in bread bowls and tequila sunrises.
From the 90s how many remember being introduced to stuffed-crust pizza and chocolate molten lava cake? The 1920s food and drink would be fun and creative for your chef with versions of Oysters Rockefeller, cream puffs, and a popular drink item called the sidecar.
With the superhero nights, don't look at what they ate, look at the hero's title and have your chef be creative with healthy superfoods like seafood, greens, berries, etc. For the movie screening nights, create classic dishes for classic movies.
However, if your restaurant or bar is showing James Bond movies, always have martinis, shaken, not stirred.
Be Creative with Your Community
Celebrity Fundraisers
Once a week, get a celebrity to guest tend the bar for your restaurant. This doesn't have to be a movie star, but there are plenty of "celebs" in the community. Ask the mayor, your local congressional representative, a CEO of the local company, or a TV news reporter to guest pour beers at the bar and donate any proceeds to a local charity. Do this every week on a Tuesday, and you can promote the weekly event better and drive more guests into your restaurant.
Pairing Night
Microbreweries are huge right now, so ask the owner of your local brewery to join your restaurant's chef and create several dinner specials with beer pairings. Not only does this drive in new customers to your restaurant, but helps build the brewery in your community. Something to note is many local breweries cannot serve food, so this helps their business as well.
Open Mic Night
This may be an old method of bringing in guests, but it's been forgotten. Open mic nights are usually held at comedy clubs, but this night at your restaurant, you don't need to focus on comedy. You can open it up to bands, jazz musicians, poets, or whatever talent is around your area. Then allow the audience to vote on who is the best performer and give them a gift certificate, cash, or a prize.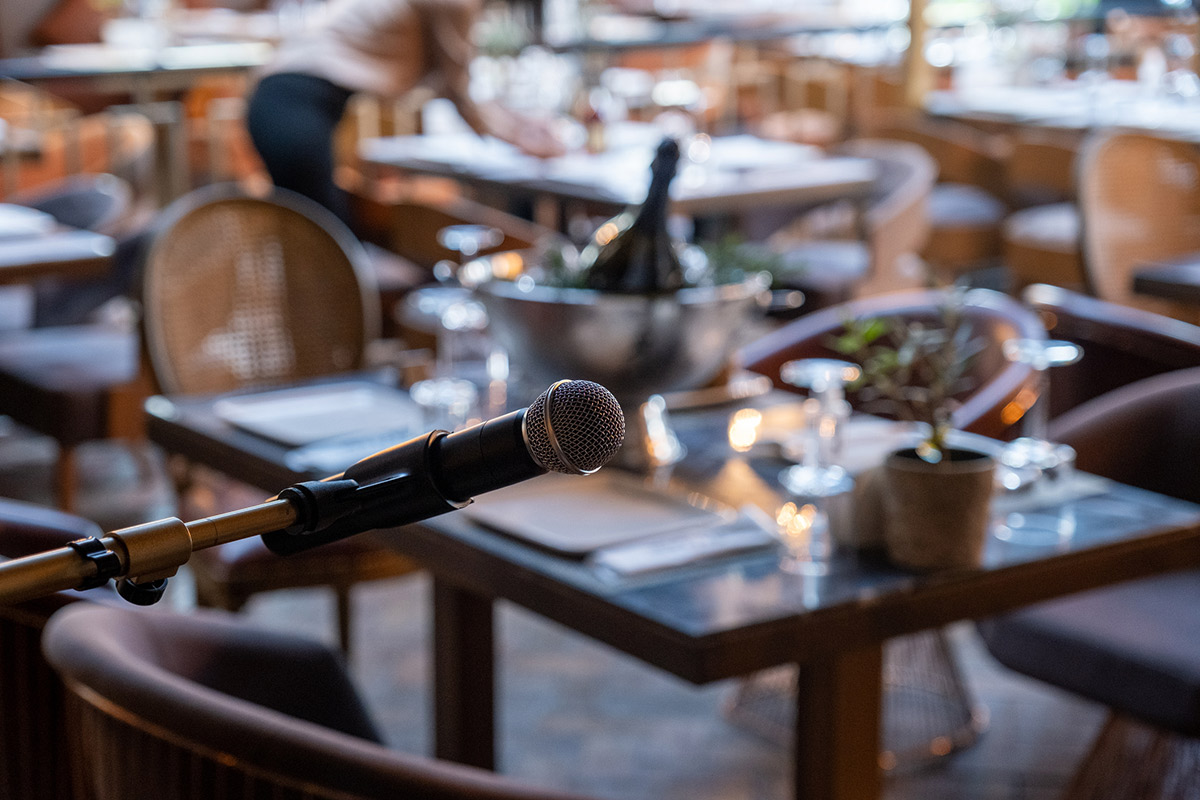 On the Menu
For the pairing night, it's up to your chef and local brewer on what they would like to put together. For the celebrity fundraiser, ask your "celebrity" what his/her favorite dish is and have your chef recreate it, put it as the dinner special, and perhaps raise more funds for the local charity.
The "Off-Brand" Holidays
Those Fun, Abnormal Days
There are days that will fall on a weeknight that you can promote with a big special and make it a big time holiday in your restaurant or bar. Starting with January, on the 17th you can celebrate "National Ditch Your Resolution Day." This day is when most people abandon their New Year's Resolutions or take a cheat day and indulge in foods that they've missed. Celebrate other days, like Groundhog's Day, or National Pi Day on March 14th, Star Wars Day on May 4th.
National Days
Just about every day of the year is National "Something" Day. So jazz up that dull Monday or Tuesday when it's National Olive Day, National Rotisserie Chicken Day, National Chocolate Macaroons Day, or National Cheese Day, all of which fall from June 1 to June 4.
,We Don't Celebrate But Let's Do It Anyway
There are days in some countries and states that celebrate certain holidays, but not celebrated in others. In Louisiana, southern Mississippi, and Mobile, Alabama, Mardi gras is a major celebration that falls on a Tuesday. But if your restaurant is in Iowa, why not celebrate it? Your restaurant is an American-style restaurant, but what about turning it into a Bavarian-style scene with an Oktoberfest celebration?
On the Menu
Depending on what National Day there is, have your chef make food catering to that specific day. And for Mardi gras, a gumbo or etouffee and Oktoberfest, brats and beer.
Conclusion
To pull off these entertainment ideas and be creative with your menu, it's best you have a POS system that can handle quick changes.
With our Restaurant POS, you can easily make changes every day to cater to the above events, or any events you idealize. Technology can make it easier to be creative and update your menu, as well as enhance your customers' experience.