Customers always want the best in convenience, so scheduling and making appointments are commonplace when going to the doctor and dentist, car repairs, or sitting down with an accountant to do taxes.
Just about every business accepts appointments, including restaurants that offer reservations. But, retailers never thought of using appointments until recently.
In the last few years, retailers like Apple started to offer appointment-based shopping out of necessity due to large crowds.
Now, retailers are finding value in virtual clienteling for services provided by the store and personal shopping appointments for customers.
The pandemic caused several stores to begin appointment-based shopping, and it would be likely, that when customers could freely return to stores, appointments would subside.
That wasn't the case as retailers decided to strengthen their ability to set appointments, and now bookings with associates have increased to better than "height-of-the-pandemic" levels. Consumers want to get out and shop, and they want to do it on their terms.
So how are retailers having such success by adding appointments?
In this blog, we'll look at what your store can achieve by adding appointments and how they can help you connect with your customers.
Build Customer Engagement
Appointments enable retailers to personalize the shopping experience and increase customer satisfaction.
In setting an appointment, your associates will have the pleasure of getting to know your customer more than their name, email, and appointment time.
If you have an apparel business, associates will want to know the obvious like size, but what about their fashion tastes? What colors do they prefer? Solids or patterns?
So there is some work involved when a customer sets an appointment to help the associate prepare for the one-on-one journey. And that works the same for in-store or virtual clienteling.
When a customer begins setting an appointment, as a retailer, you should set up a registration process with what information you need from the customer, like where they live, email, and phone number.
Following the customer appointment, the associate can add data to the customer's profile to save for future visits. The resulting personalization of the customer can lead to your brand sending future specialized product information to them.
Personalization for a customer carries plenty of weight for your brand.
Research shows that those who receive a personalized shopping experience are 60% more likely to repeat as a customer with that brand. That's a 16% increase from a 2017 survey.
Furthermore, more than half say that if they receive a non-personal shopping experience, they are less likely to buy from that brand.
Add a New Avenue Of Retention
Creating that personalized shopping experience with appointments is a valuable step toward customer retention, which leads to more significant sales.
It's widely known that retaining customers is much less expensive than acquiring new ones. Brands spend the money trying to lure new customers, whereas loyal customers are familiar with the name, the style, the fit, and of course, the overall experience.
When a brand creates a loyal base of customers, numbers are staggering toward business success and customer satisfaction.
Research shows a 60-70% probability of selling to existing consumers compared to a low 5-20% probability of selling a product to new customers.
69% of consumers in the U.S. reported that customer service is "very important" in their choice of or loyalty to a brand.
58% of consumers would switch half or more of their spending to a provider that excels at personalizing experiences without compromising trust.
77% of consumers said they had held relationships with specific brands for ten or more years. This applies to 60% of millennials, despite their relatively young age.
A 10% increase in customer retention yields a 30% rise in the company's value.
For example, MAC Cosmetics has created a loyalty program where customers can set beauty appointments at their stores and online with their Wow & Fashion in 15 programs.
In addition, MAC Cosmetics takes loyalty a step even further with customers. Guests who spend $500 a year in cosmetics receive two complimentary 60-minute makeup applications.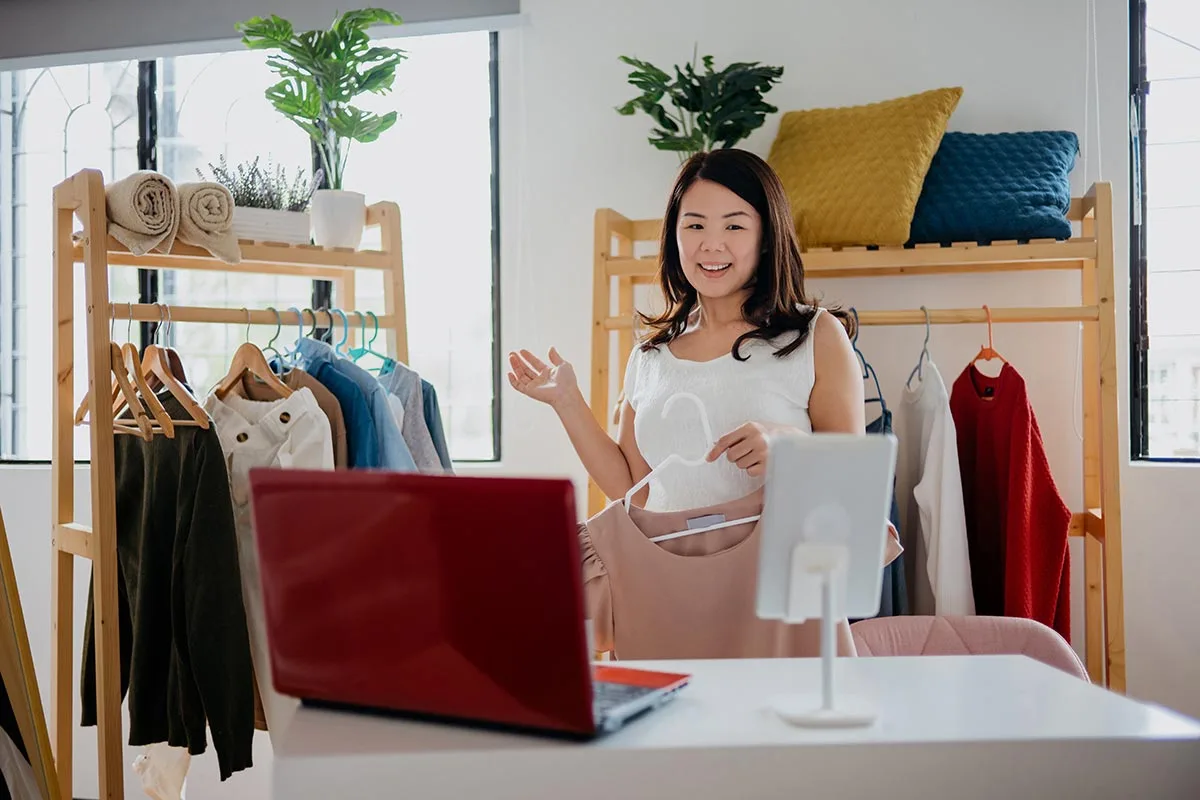 Various Forms Of Appointments
Beauty tips and applications are where retailers utilize the value of appointment setting.
Many stores have made virtual appointments in the last two years, but as restrictions have eased, in-store appointments are becoming just as popular.
Urban Outfitters and its brands, Anthropologie and BHLDN, have utilized virtuals and in-store appointments, as well as email consultations. The company found that customers who booked a virtual appointment would go on to buy 65% of the time, and those who booked an in-store appointment would buy 40% of the time.
BHLDN sets appointments virtually for brides, bridesmaids, and even the bride's mother. The bride and bridesmaids' shopping experience is on the video software program Zoom and includes meeting and purchasing with a BHLDN stylist.
The stores are also making in-store appointments where brides can try on gowns and even receive sparkling wine during the visit as a little extra to add to the customer experience.
Signet Jewelers brands also offer personal shopping appointments in-store and virtually for engagement and wedding rings to go along with the love theme. They also hold appointments for all forms of other jewelry, from gifts to watches.
Anthropologie's brand continues its product line away from wedding dresses as customers can also make appointments for home styling services. A stylist will email several home design concepts to the customer to provide feedback.
The store Terrian also holds virtual appointments for at-home planting decor. They help with container plantings, flower selections, garden design, and patio styling in setting an appointment.
Utilizing various appointments is part of an omnichannel solution that attracts more customers. Personal shopping appointments were an answer to a challenge borne out of necessity due to COVID. Now it's proven to be an asset for many retailers.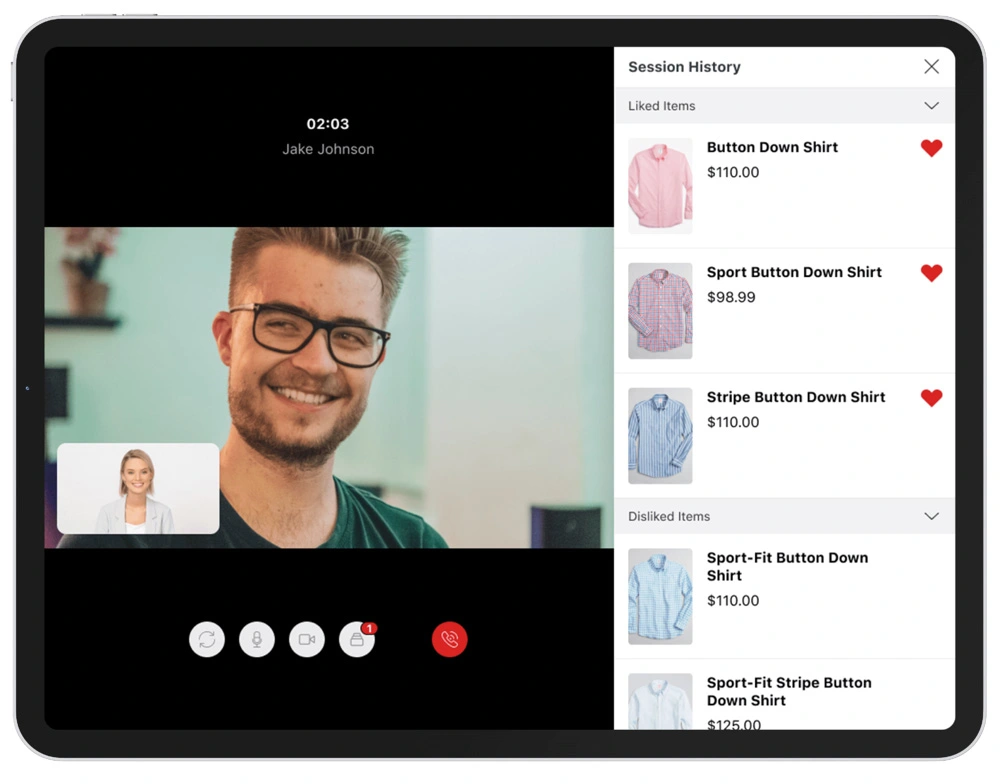 The Benefits Of Appointment Scheduling
Appointments will remain with retailers long after the pandemic ends because it's an avenue of beneficial customer service.
Customers love appointment scheduling because they get a one-on-one shopping experience to feel they deserve the attention.
However, there are much more retailers can gain by enabling appointment setting:
Employee scheduling – Owners and managers can better handle and gauge the use of employees' time when they are booked with appointments. Opening an appointment calendar can help during a store's slower times like Mondays, for example, or better staffing during heavier days like Saturdays.
Personalized service – Associates can target exactly what product the customer is interested in and focus their efforts on the guest's needs.
Increased sales – By reducing the time customers spend in-store or online, frees up more appointment space while showing respect for customers' valuable time. For commission-based associates, this can be valuable.
Better data – Through appointments and increased sales, retailers understand what products are selling the best and not. Managers can also get a better grasp of associate sales performances.
Retailers who offer appointments may find added marketing value within their customers. Word-of-mouth marketing can come from your customers sharing the positive experiences they'd had with you.
How To Offer Appointments In Your Store
Retailers who don't offer appointments should consider this practice. Appointment setting is not a trend but is quickly becoming a fundamental part of shopping for the reasons listed above.
But how do you begin to offer appointments?
First, make sure how it fits your brand. According to The Appointment Scheduling & Booking Industry Association (TASBIA), one of the keys to success is the value of offering in-store and online appointments. TASBIA notes that for this to be the right approach, appointments would need to surpass other new conveniences adapted since COVID like BOPIS.
For example, a grocery store may not be suitable for appointments, but on the other hand, home improvement stores can excel with them. Appointments offer a complete end-to-end shopping experience such as virtual and in-store demos, and then, following a purchase, your store can set an appointment for installation.
Next, give your associates the tools they need to get to know a customer. Integrate your online system to accommodate online and in-store appointments. Customers can create their accounts with specific questions related to their needs, like sizes, fashion preferences, colors, and so on.
CRM integration is essential for associates' knowledge of the customer. Retailers can use that information to collect data on all their customers to organize and optimize a particular trend.
For example, suppose 75% of your customers prefer sundresses to full-length dresses in their profile. In that case, you can notice the trend and use that to your advantage when ordering inventory.
Conclusion
Assisted or virtual selling in retail is becoming as popular and needed as many other services. Consumers' shopping habits include convenience and personalization.
Building on customer engagement and retention with appointments will give your brand a steady base for growth and success. They are a new and successful layer added to your omnichannel retail business that engages and delights customers.