Mobile Restaurant Solutions
Take tableside orders, accept contactless payments, increase your speed of service, and enhance the guest experience with a mobile POS.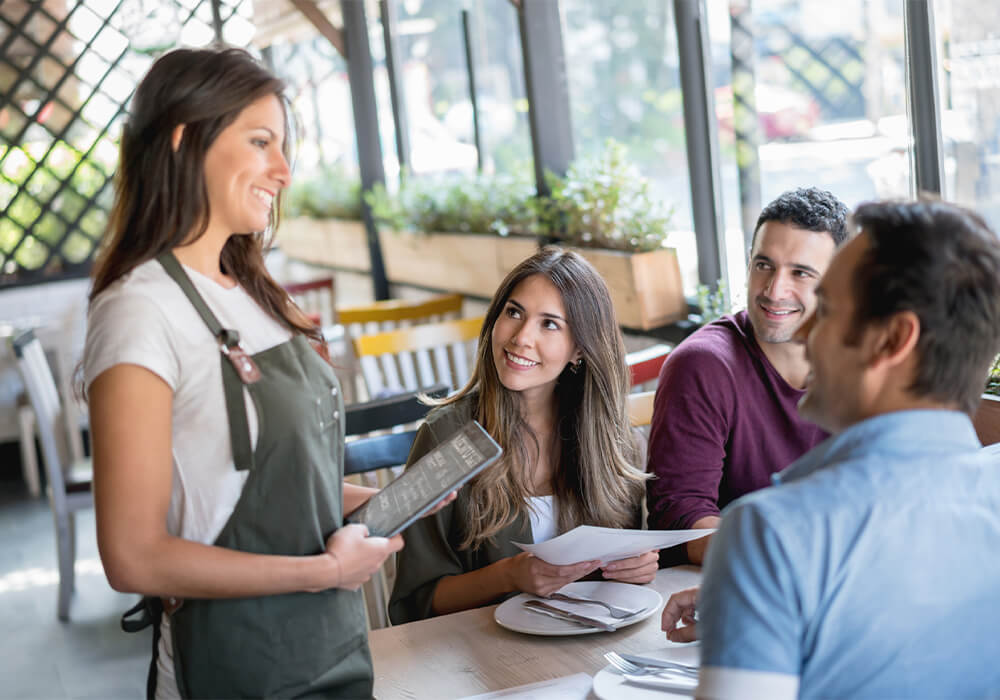 Save Time & Increase Sales With Mobile Server
Launch Mobile Server with contactless payment to increase your speed of service 2-3X and reduce labor costs. A mobile POS streamlines restaurant service for both staff and customers through easy-to-use mobile ordering.
Easily integrates with current POS, including NCR Aloha, Micros Simphony, and other popular systems.
Enables seamless connectivity between in-house and mobile devices.
Automates critical business operations (pricing, promos, checkout flow).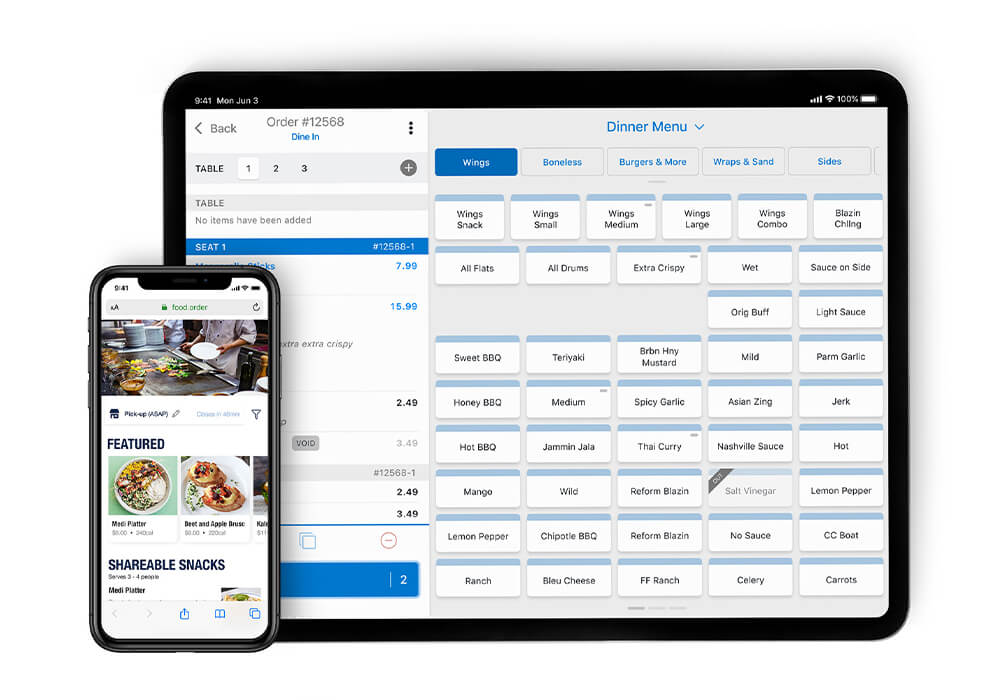 Let Guests Order & Pay From Their Phone
Mad Mobile's Dine-In Mobile Ordering solution empowers guests to order and pay on their own device. Enables staff to cover more tables and turn covers faster.
Quick, streamlined service with QR code ordering.
Safe, secure mobile contactless payments.
Creates an open ticket so guests or servers can add items to an existing order.
According to a Deloitte survey, 58% of customers prefer to order digitally through a QR code on their mobile device.
In the same survey, customers will spend up to 14% more on their check size using a mobile device.
Increase Takeout Revenue With Curbside Pickup
Quickly meet customer expectations around ordering convenience with mobile ordering and curbside pickup. Mad Mobile's curbside solution automates the pickup process to reduce wait times and increase customer satisfaction. And since the COVID-19 outbreak a Deloitte survey says 79% of people have apps and now prefer apps to interaction with a server.
Automatically send order updates to customers.
Runners can view/modify curbside orders.
Create a microsite for customers to identify their car and location when they arrive.
Allow for two-way text communication.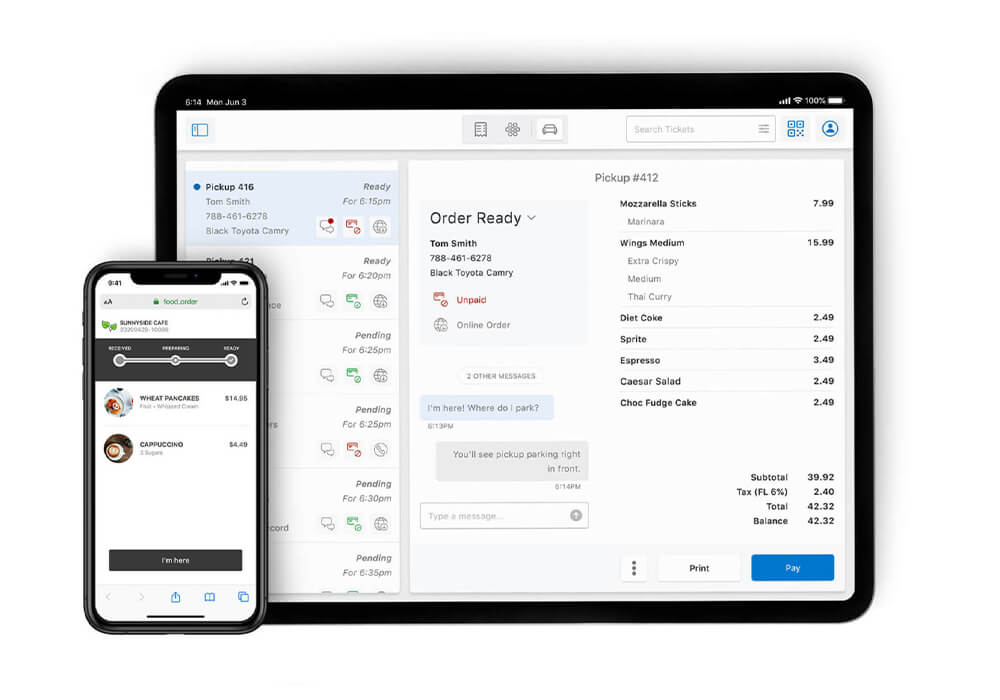 Empower Customers to Order from Anywhere
Using the Mad Mobile Self-Checkout platform saves time with effortless ordering and purchasing. By offering online ordering, mobile ordering, and kiosk, customers will increase order frequency and value.
The platform that enables mobile experiences