Connect Your Customers From Front Of House To Back
Mad Mobile's platform allows you to quickly launch contactless payment, curbside, kiosks, as well as tableside, online, and self-ordering with a powerful integrated suite of marketing solutions.
Get a Demo
All-In-One Point of Sale
Mad Mobile's cloud-based restaurant point-of-sale system is simple, intuitive, and cost-friendly. It accelerates your order process with customized workflows and contactless payments. The bezel-less, spill-proof hardware is built specifically for the rough restaurant environment with an easy-to-use interface.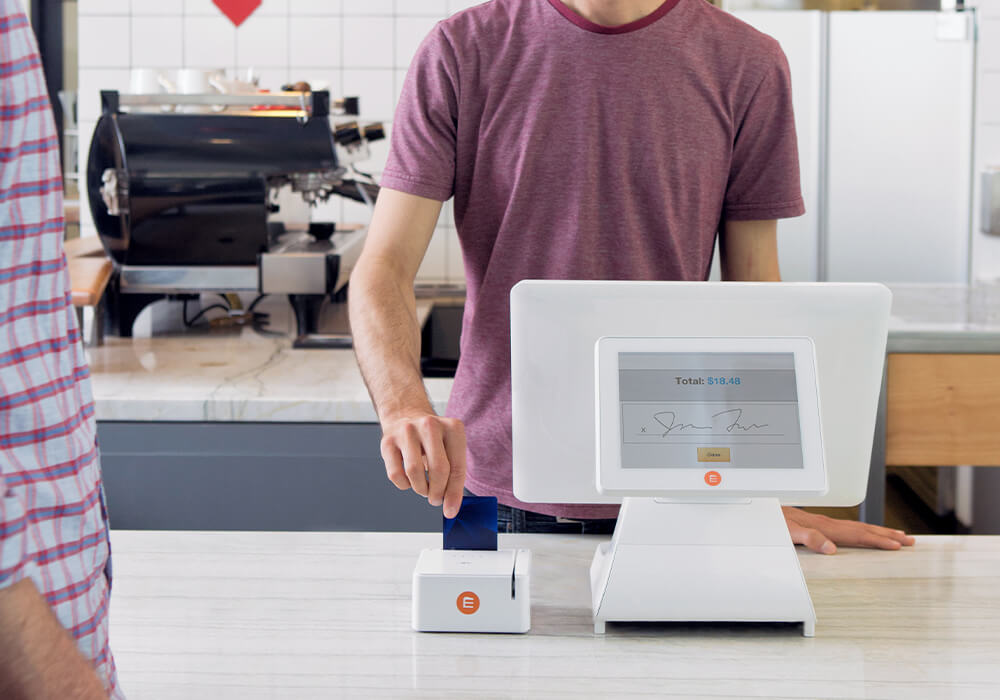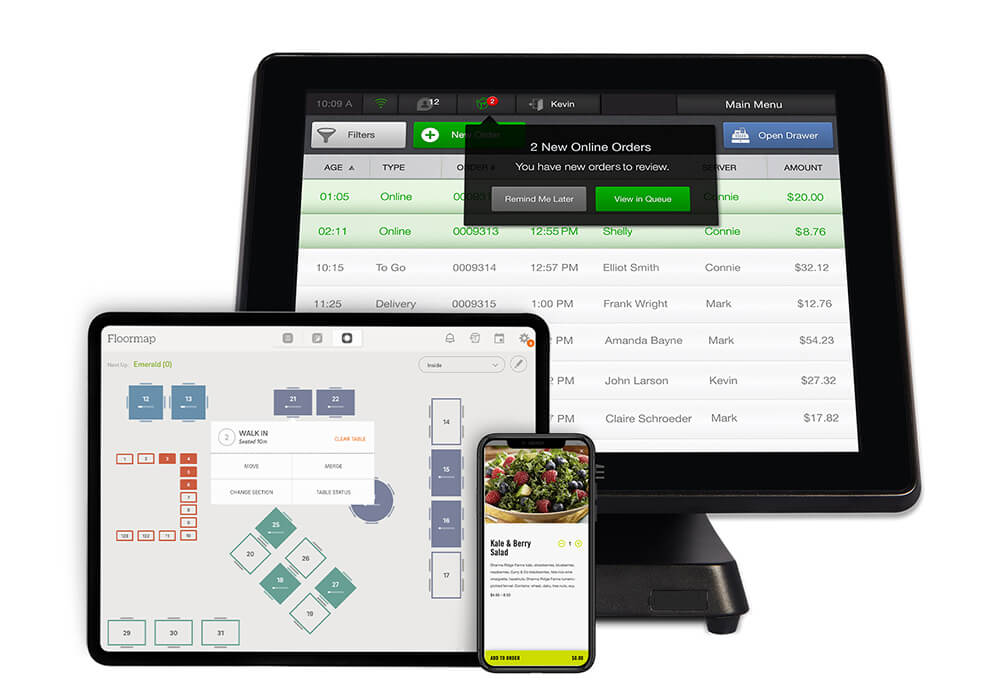 Powerful Restaurant Management Solutions
From mobile marketing and waitlist management, to point of sale and payment processing, Mad Mobile's All-In-One POS offers solutions for the entire dining experience.
Online Ordering
Guest & Table Management
Curbside Order Management
Dynamic Cloud Reporting
Streamline Your Online Ordering & Curbside Pickup
Grow your business with Mad Mobile's online ordering solution, complete with curbside pickup and contactless delivery options. All your online orders fully integrate straight into your point of sale so you can save time, money, and increase your order accuracy, giving your guests precisely what they want every time.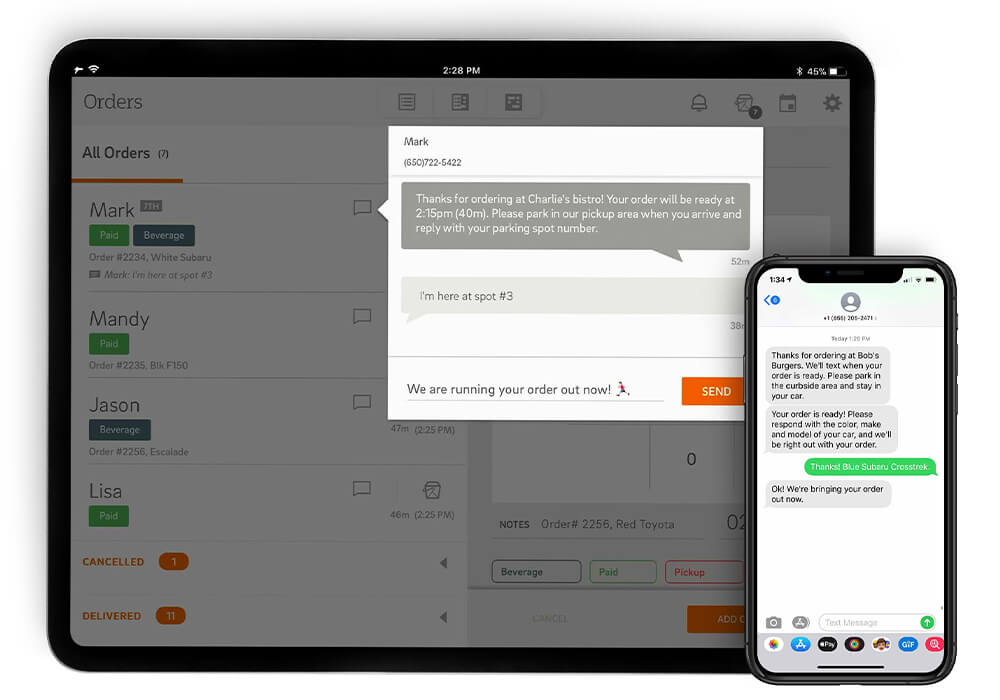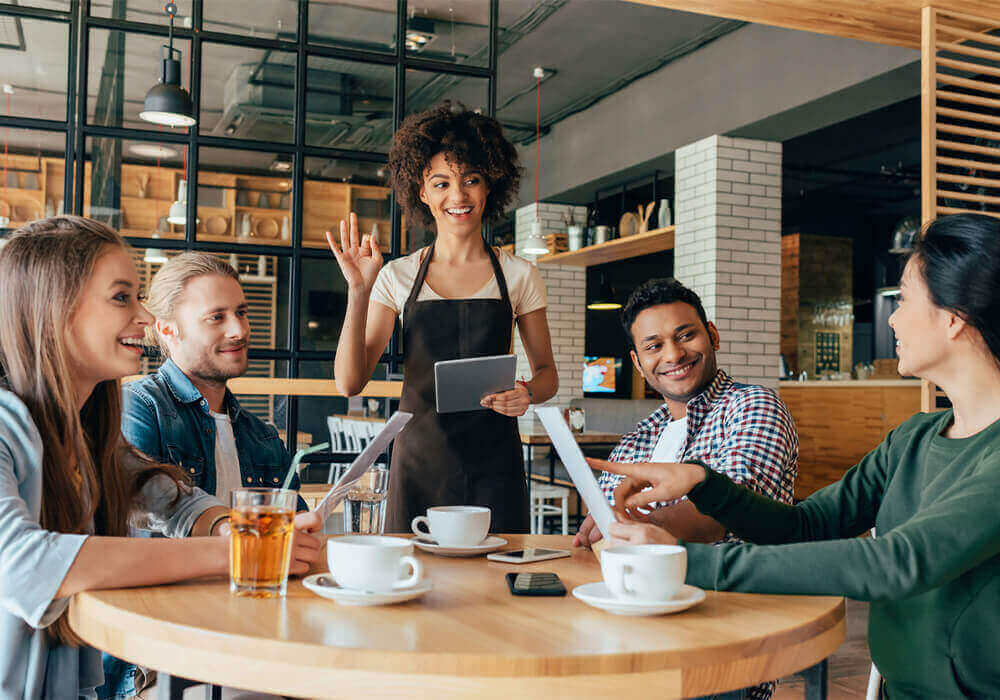 Faster & More Efficient Service with Tableside
Bring the point of sale to your customers, whether it's tableside, curbside, or in line. Our mobile solution uses the same simple and intuitive interface as the all-in-one point of sale and integrates directly, so no training is required to get your team up to speed. Our mobile ordering makes it easy to serve customers faster and more efficiently.
Top-Rated Guest & Table Management
Turn more tables and drive more revenue with top-rated guest and table management software. Enhance your table management while optimizing your restaurant's reservation and guest waitlist process.
Accept online reservations and allow guests to "get in line" virtually.
Reduce walkaways and no-shows through automatic calling and texting once the table is ready.
Guests can easily reserve a table through Google Reservations, your website, or Facebook.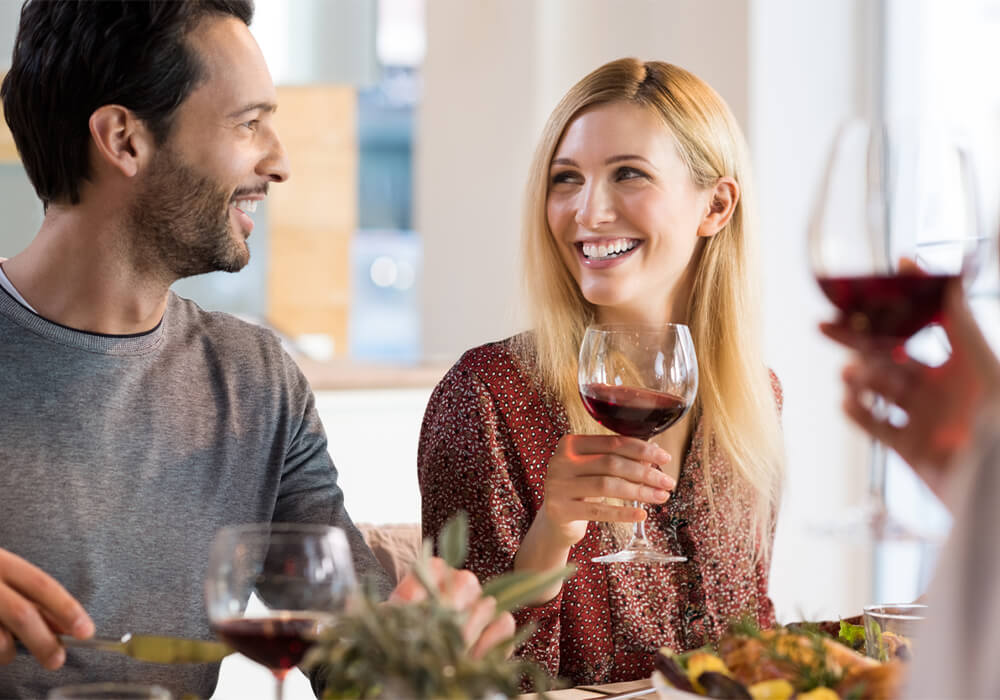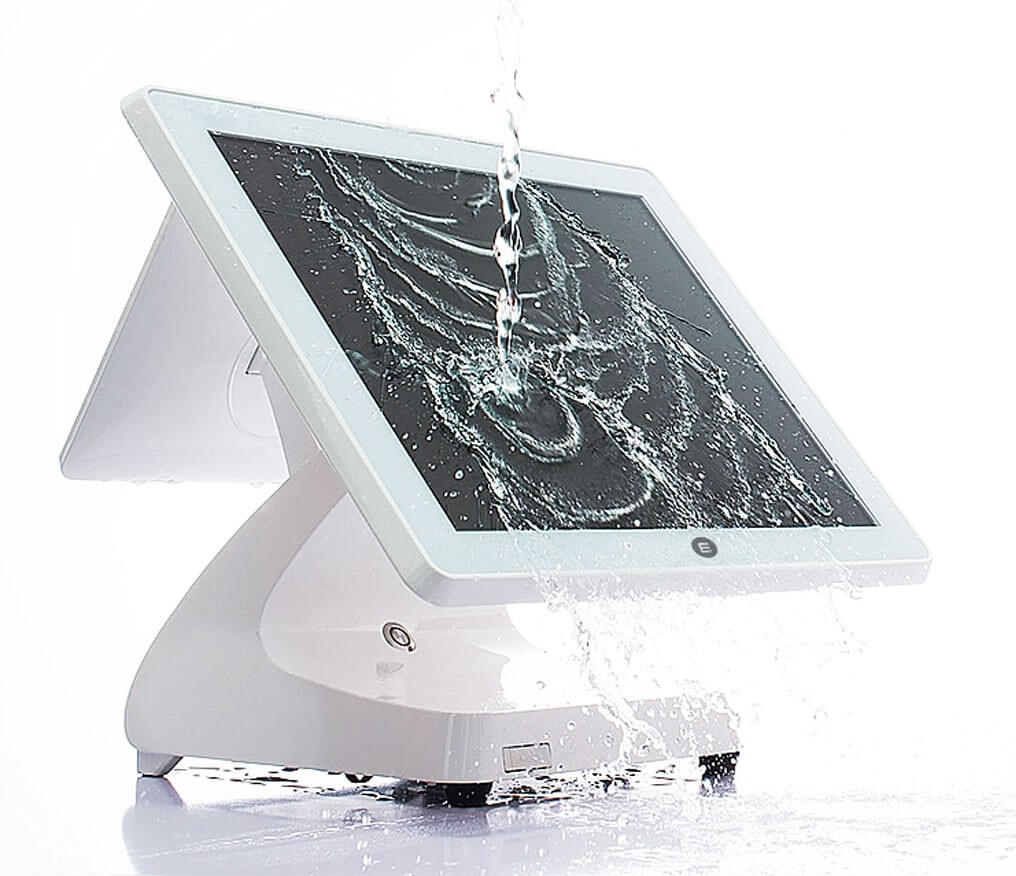 Restaurant-Proof Durability Gives You Peace of Mind
Our hardware was designed from the ground up for the demanding restaurant environment. Our 15" splash resistant touchscreen gives you peace of mind, with the option to add a customer facing display for easy check out, convenient tipping, sign by finger, and e-receipts.
Manage your restaurant from anywhere. Dynamic reports in the cloud, accessed from any device, put you in control of your restaurant. Track everything in real time, including weekly category sales, wages, employee hours, and more.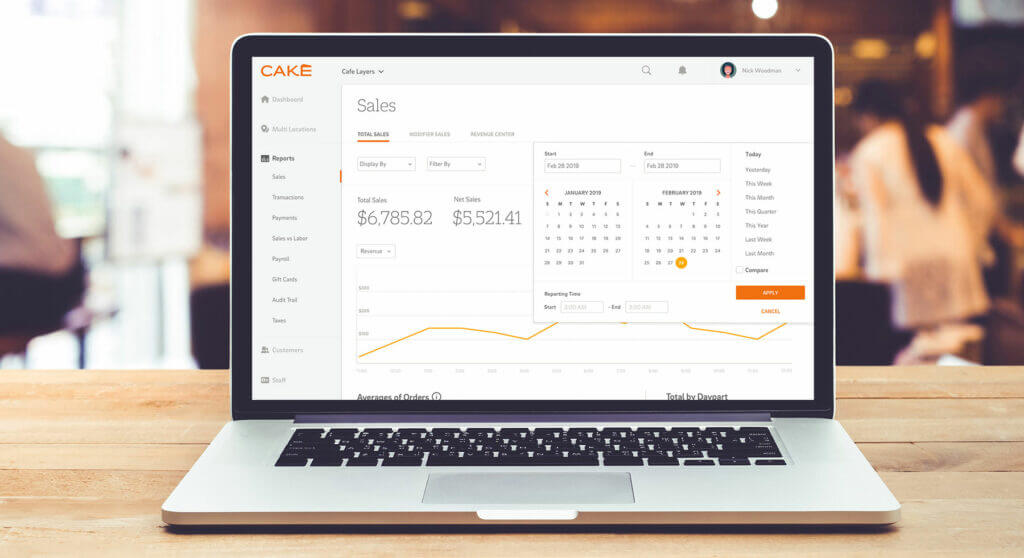 The platform that enables mobile experiences