Launch Return Process From Any Mobile Device
Associates can initiate a return in one simple step and then proceed to give the customer a full refund or an exchange of an item.
Buy Online, Return In Store
Customers can return an online purchase to a company store location to exchange an item or request a refund.
In-store returns can drive foot traffic which leads to further purchase opportunities.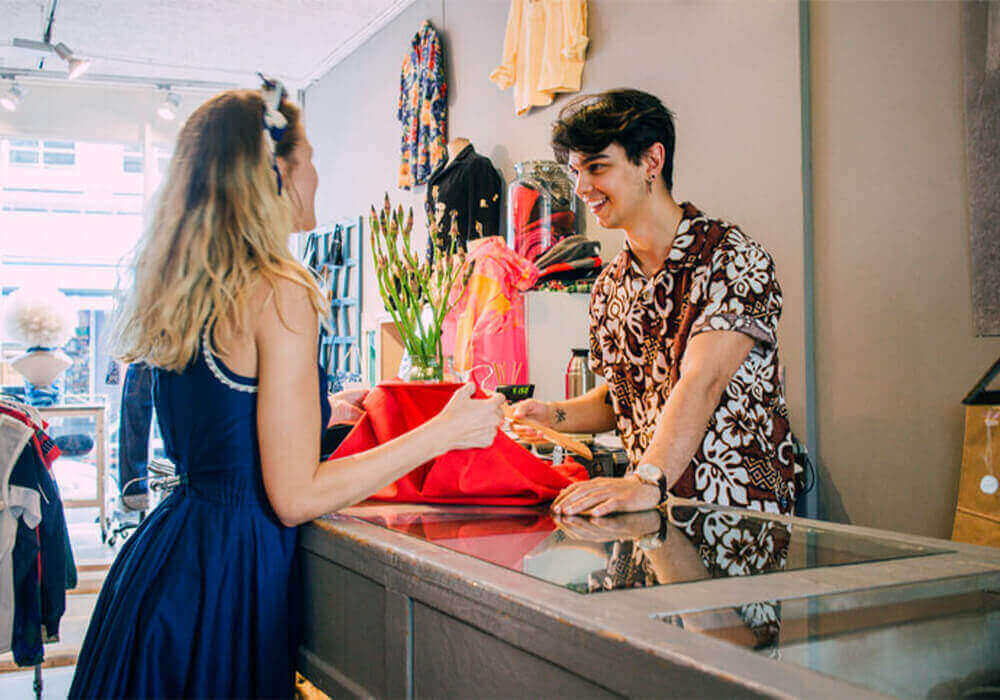 Customers purchasing online can easily exchange items in store due to wrong size, wrong item, or broken product. Permitting exchanges results in a better user experience and increases customer loyalty.
Upon opening an associate continues with:
Transaction Lookup –

If the customer has a receipt or recalls certain details about their transaction, associates can manually enter those details or scan the receipt as well as looking at the customer's transaction history.
Transaction Results –

Once the results appear, either by receipt or history, the associate can scan the returnable item.
Tendering the Return –

Based on the rules of the business' POS the customer can receive cash, money back on their card of purchase, or gift card.
Return Reason Codes –

Associates can select a reason the customer wants to return the item such as wrong size or damaged item.
The platform that enables mobile experiences