Two years ago, many retailers had the rug pulled out from them when COVID forced owners to scramble amidst the lockdown.
Consumers did almost all of their shopping online. But in 2021, stores and retailers turned a corner with vaccinations and reopenings.
The results were people came back to the brick-and-mortar locations as a way to finally get out of the house and return to a state of normalcy. However, online shopping remained just as strong, which helped retailers recover from 2020.
In 2022, stores look and act much differently from three or four years ago.
Many stores have transformed digitally and remodeled areas, including fulfillment areas or, in some cases, restaurants.
Advancements in retail technology include:
Meanwhile, online shopping also got a makeover, with wishlists, virtual selling, and social media selling.
Customers Are Coming Back To Stores
As customers return to stores, they aren't spending as much time browsing. There's more of a grab-and-go mentality because guests want as little contact as possible.
Customers are shortening their time in the stores by researching items ahead of time and coming in with a specific purpose. Data shows that 58% of in-store shoppers say it's quicker to look up product information on their phone than to ask an associate; 64% of associates agree.
More retailers are transitioning to mobile POS systems to enable associates to check out customers on the sales floor and look up product features quickly.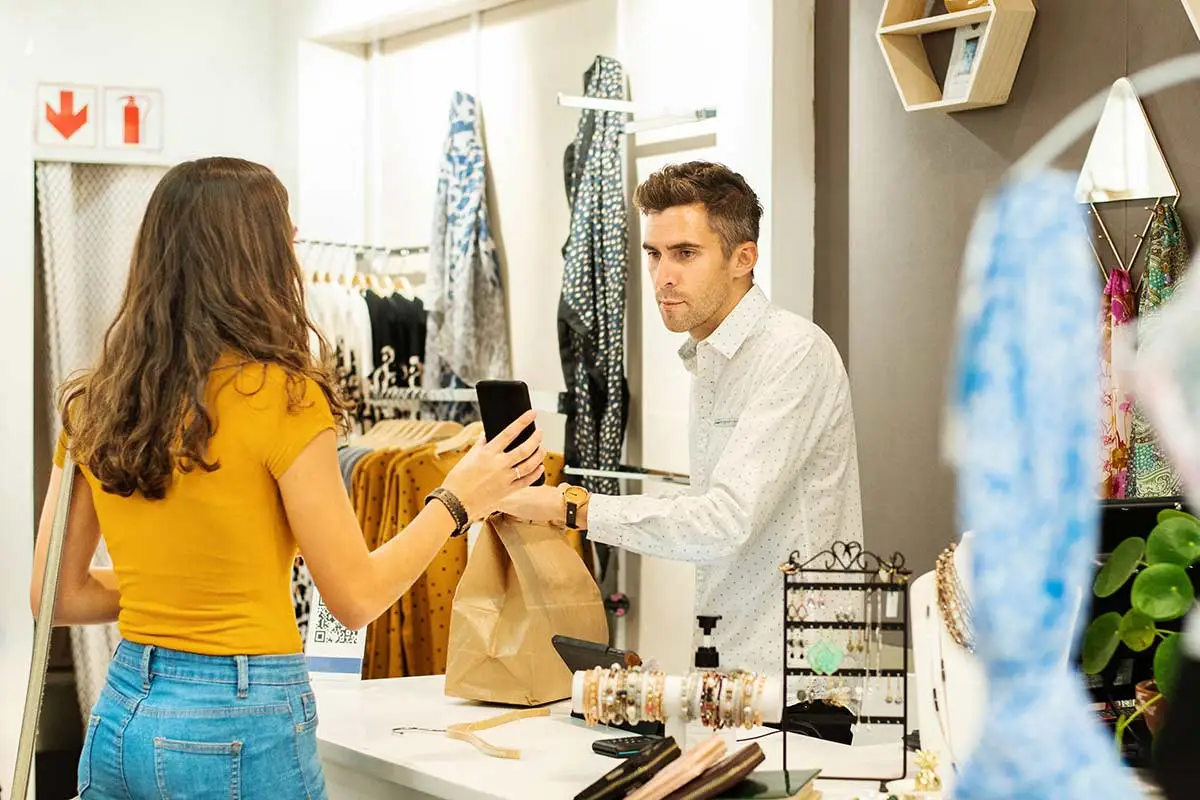 Online Shopping Remains Strong
Online shopping behavior will continue to accelerate as 75% of customers shop online at least once a month and 20% shop once a week.
With that, many retailers are adding virtual selling as a feature for 2022. Virtual selling allows associates to meet one-on-one with a customer, view products, schedule appointments, and chat with a team member.
Online assisted selling can drive sales since the associate is in direct contact with the customer, who can talk about their product preferences. Associates show relevant products to the customer and handle the order transactions.
In addition to online shopping, social media shopping is a growing trend, especially with small businesses. Facebook, Instagram, and Twitter provide ways for shoppers to purchase products. Tik Tok and Shopify have recently combined forces where stores can develop marketing campaigns.
Payment and Fulfillment Become Contactless
COVID has accelerated the demand for contactless payment options. Now, shoppers use their mobile devices to pay through apps like Apple Pay, Google Pay, Paypal, and Venmo.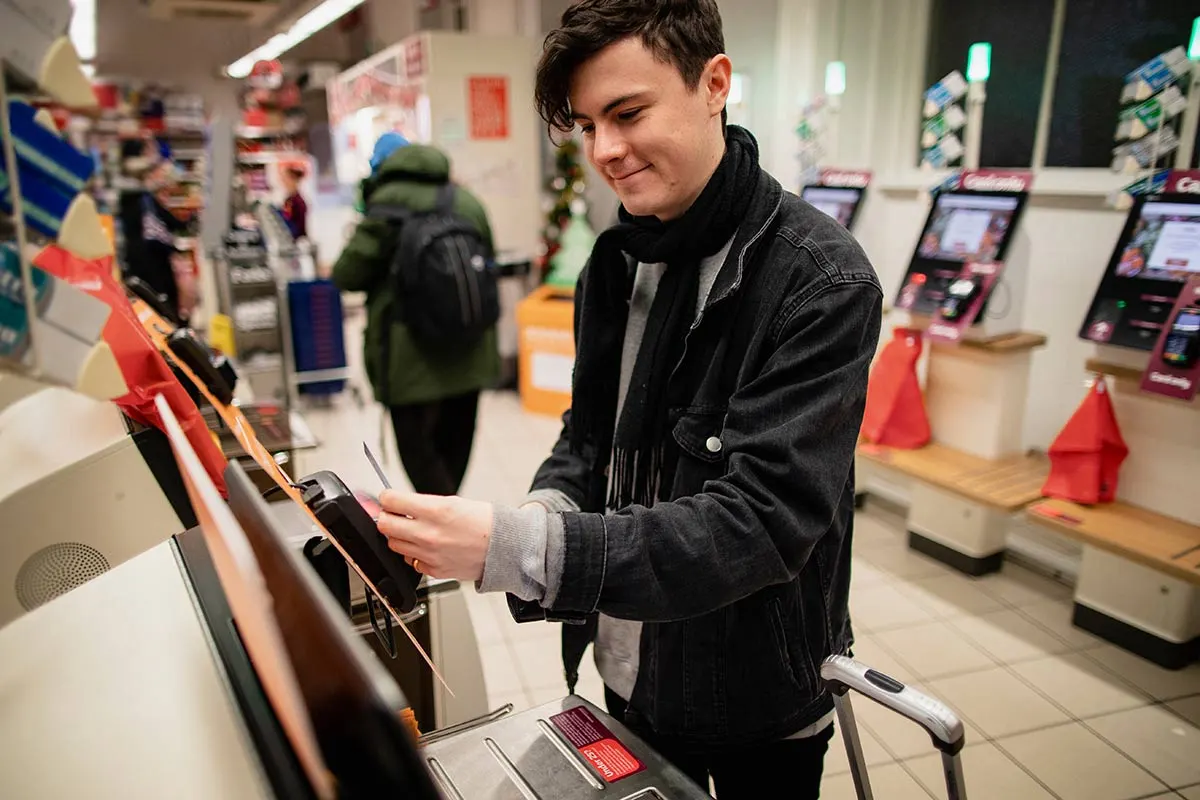 Shoppers will use their devices to pay for goods through apps like Apple Pay, Google Pay, Paypal, and Venmo. More than 101 million have used digital wallet apps like these, and growth will rise by 6.5 million each year for the next three years.
In the end, more than half of the people with smartphones will use digital wallet apps by 2025.
For associates to perform more in-store functions, the standard associate at a register is going away. Through a mobile POS or self-checkout methods, the duties of the associate will change.
Self-checkout is very popular in grocery stores, with many grocery brands going almost exclusively with self-checkout kiosks.
There is also a growing trend of retailers offering Buy Online, Pick-up In-Store (BOPIS) to give customers the convenience of shopping online, with the freedom of avoiding shipping costs and picking up the product at the brand's nearest location. Similarly, retailers are offering Buy Online, Return In-Store (BORIS) to drive more customers in-store and allow them to return or exchange an item with ease.
The Changing Look Inside Stores
As we enter 2022 and beyond, there's a shift in appearances in stores with additional features and ways to attract customers.
New concepts have arisen like sporting goods stores configuring their in-store layout to add interactive experiences such as rock-climbing walls or putting greens to allow customers to try products out.
Other stores are bringing back the old concept of having a dining establishment or coffee shop inside to keep shoppers shopping.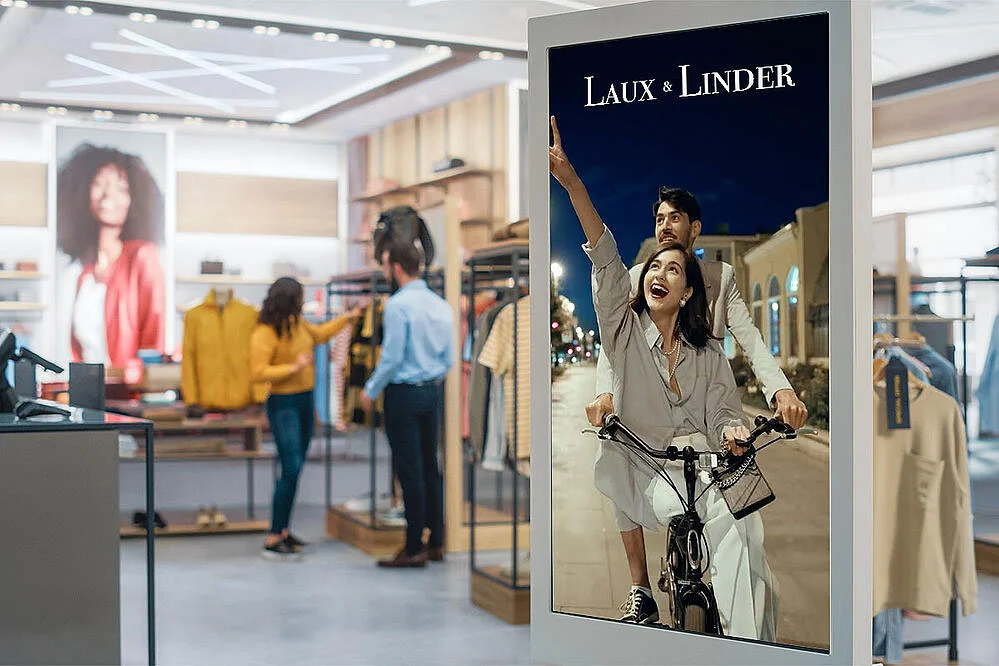 Stores are also taking on new technological advancements such as implementing interactive digital signage to allow customers to access product information, purchase items, pay, and choose fulfillment or delivery options without assistance from an associate.
At $22 billion in 2021, the digital signage market will grow to more than $51 billion by 2028.
The return of customers in stores and the continuance of a robust online shopping market is a great sign of recovery for retailers in 2022.
Technological growth by retailers gives customers a myriad of options in shopping, paying, and picking up products.