TableSafe is now CAKE MenuPad
Maximize your overall restaurant operations with mobile technology that empowers contactless experiences through self-ordering and tableside solutions.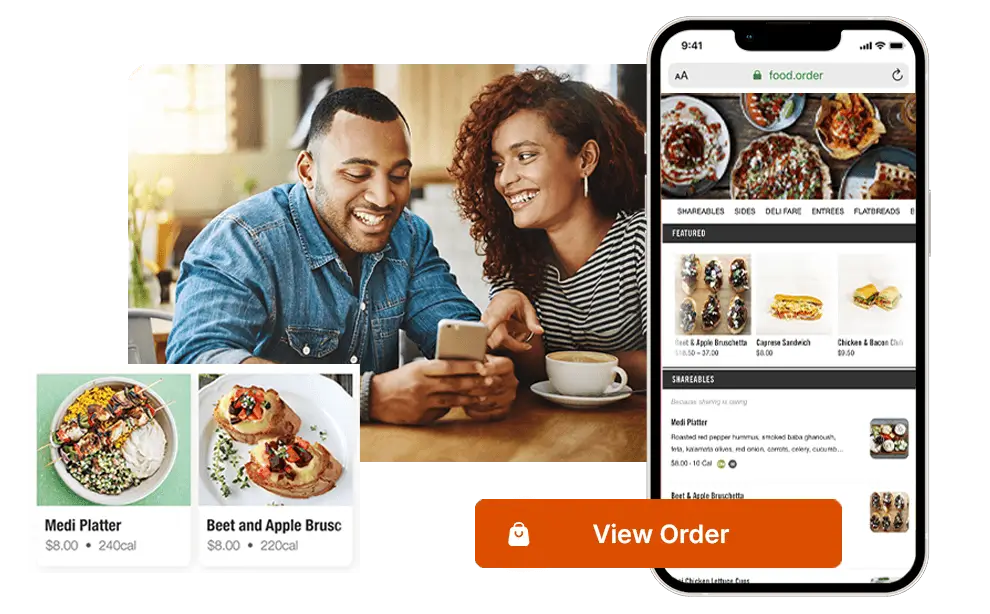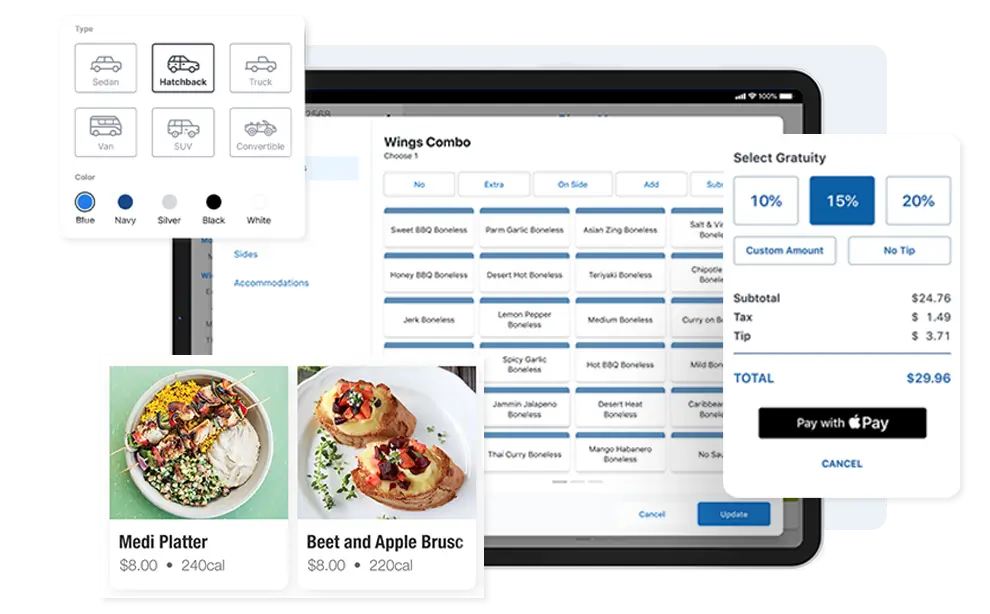 Are you an existing TableSafe customer?
The contactless payment experience you're used to is now an integrated part of CAKE's restaurant management technology. If you're an existing customer, no changes will be made to your safe, secure, pay-at-table solution.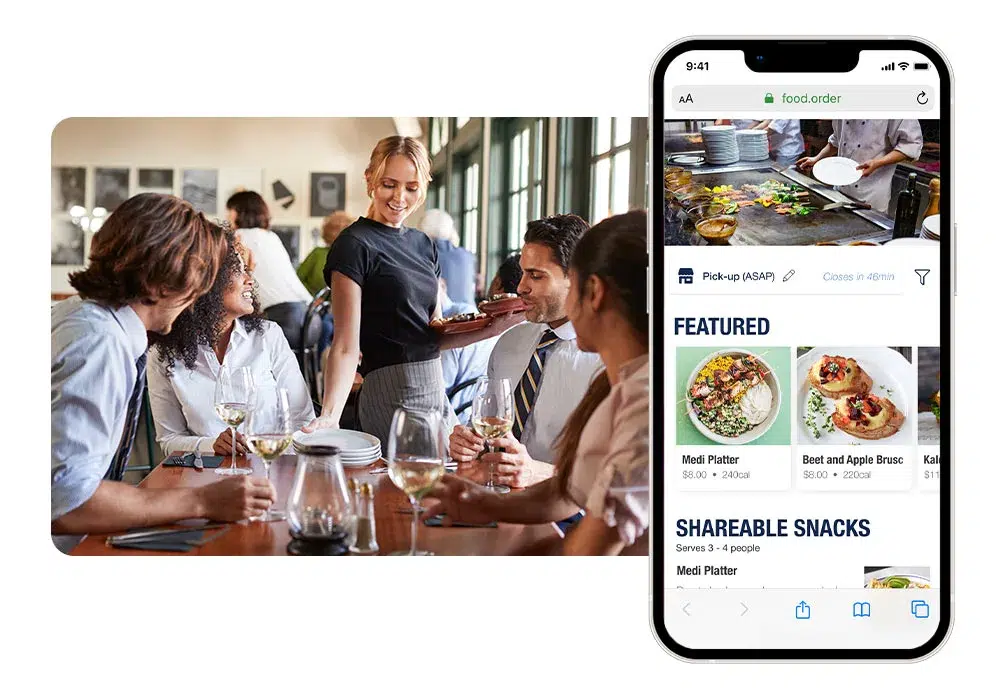 Empower guests to order & pay on their own device
Give customers the ability to control their dining experience with QR code ordering and payments. Allow your guests to order & pay when they want without feeling rushed, ultimately enhancing the customer experience.
Open Ticket System
Guests scan QR codes and can add to their order at any time.
Direct POS Integration
All menu, pricing, and food/drink availability are automated.
Reduced Labor Costs
Staff can serve more tables at a time.
Streamline service with tableside ordering
Turn tables faster and streamline operations with our mobile server solution. Enable servers to handle more tables, improve guest engagement, and increase average ticket size by 33%.
No need to rip & replace hardware
Quick integration with NCR Aloha, Micros Simphony, and other popular systems.
Seamless connectivity
In-house and mobile devices mimic each other and always keep your staff in sync.
Automates business operations
Menu updates, pricing, promos, checkout flow, etc.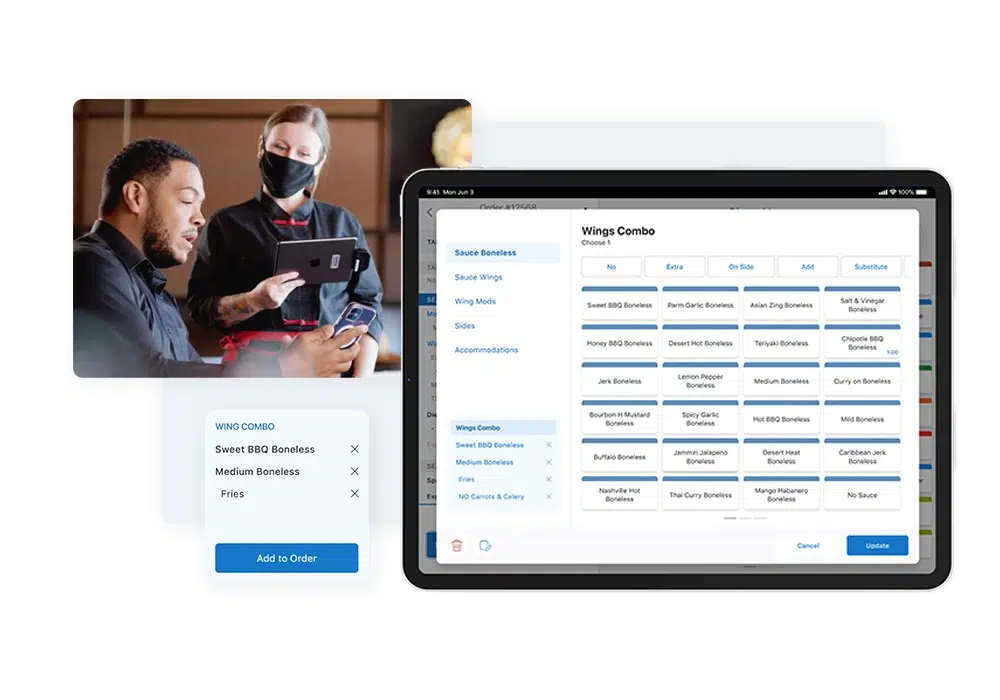 Enhance the guest experience self-service kiosks
Reduce wait times, improve staff efficiency, and increase revenue with self-service kiosks. Create a seamless ordering experience and give guests more control to do more with limited staff.
Increase Check Sizes
The average check from a self-service kiosk is up to 30% higher than an order placed at the counter.
Improve Order Accuracy
Restaurant kiosks integrate directly with your current POS system to send orders straight to the kitchen.
Faster Table Turns
Guests have contactless payment options on the kiosks to checkout as soon as they are ready.
Our story
By acquiring TableSafe's solution, our CAKE MenuPad for legacy systems will further help operators maximize labor efficiency and sales with contactless mobile ordering and payments.
Yes. The TableSafe products continue to work along with your access to the UDX portal for reporting purposes. If you have product related questions, please contact us at 1.844.235.3567 or support@tablesafe.com.
The acquisition allows Mad Mobile to offer you a comprehensive suite of products and services that incorporate the best features of all our solutions. We are excited to share the product offering and roadmap with you. Please contact us at 1-855-696-2253 so we can support your current and future needs.