With the COVID-19 outbreak of 2020, we saw so many businesses cut back, try to stay afloat, or close entirely.
Restaurants around the nation probably took the deepest punch when forced to close in-person dining and reduced to takeout only. But retail stores suffered as well, if not deemed essential.
Slowly, both restaurants and stores began reopening at limited capacity before mainly going to full capacity in the summer of 2021.
People came back to restaurants. What hasn't come back are the restaurant employees.
Labor shortages are hitting nearly everywhere in the U.S. Restaurants attempt to lure employees back with pay increases or better benefits.
But that's been difficult since employees, who may have suffered layoffs during the height of the pandemic, are afraid to work by coming in contact with guests. Other reasons may include they found better-paying jobs, spent their furloughed time going back to school, or they just simply didn't want to work in the restaurant business again.
Retail continues to have its issues as more and more people are comfortable shopping with digital orders.
And while many larger retailers are progressing toward digital orders, there's still the need for in-store associates.
The reasons for associates not returning to work are very much the same as in the restaurant industry. However, add unstable scheduling is an issue in the retail world.
The best way for restaurant and retail owners to gain the upper hand against labor shortages is to continue in the digital direction and start by revamping its point-of-sale system with a complete mobile POS system.
How Can A Mobile POS System Help A Business?
A POS system is more than just a register that takes payments. It's the nerve center of the business and performs as the complete data structure, including inventory performance and scheduling of employees.
Adding a mobile POS layer to your business will shorten the time a retail associate or restaurant server needs to take care of a customer's needs, help sell more products, and give employees more flexibility.
Convenience and revenue will improve since it makes it easier and faster for customers to pay, expenses to run multiple POS hardware systems reduce since your business may only need one, or none if fully mobile, and mobile POS systems are easy to use.
Here are four benefits of how a mobile POS system can help your business:
Employees are More Efficient
Adding a mobile POS system to your business will almost immediately be a benefit to your employees.
There's no running back and forth between a table to take an order and the POS hardware to put that order in, add to an existing order, or retrieve the check and process a payment.
Sales associates will enjoy the mobile POS since all inventory information is right in their hands. If they're on the floor helping a customer, they can answer any question a customer has about a product.
This boosts the speed of service naturally and the customer doesn't feel rushed.
Let's break it down further.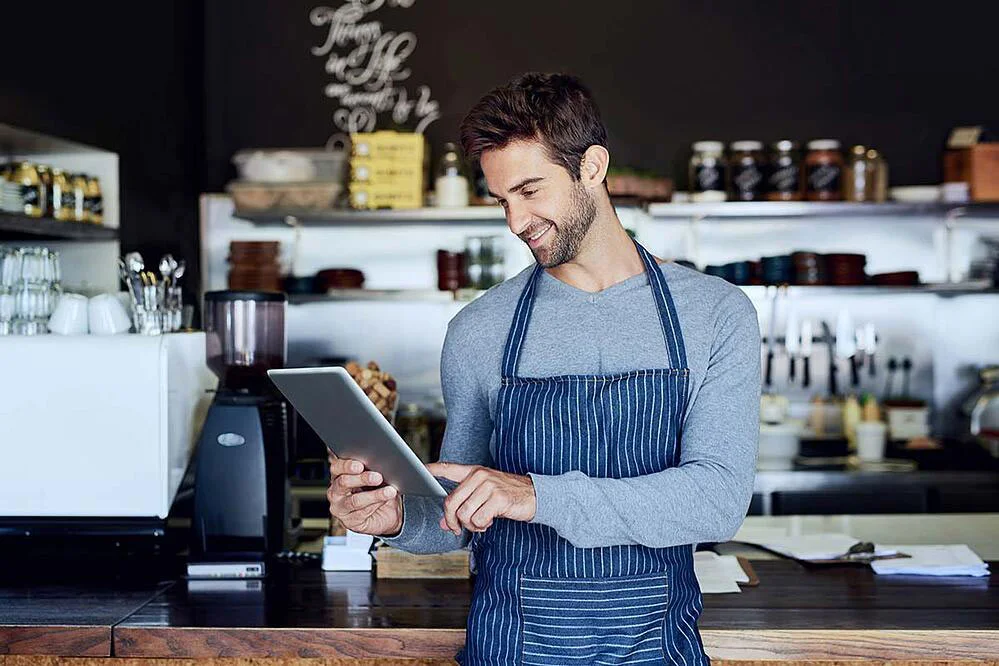 Restaurant
With tableside ordering, a mobile POS in the hands of an employee will not only save time since the order goes directly to the kitchen, which eliminates ordering mistakes. The tableside solution is also valuable in menu management allowing the server to tell the customer if an item is unavailable.
The mobile POS allows staff to view and edit guest orders from their pocket devices without running back and forth to a set terminal station.
Another mobile POS advantage where employees are more flexible comes in team and time management. The management tool organizes your staff when you add new employees, change job roles, view labor costs, and set new permissions.
When adding clock-in and clock-out data from the mobile POS into a report, your business will figure out potential staffing issues such as overtime and adjust accordingly.
Retail
With a mobile POS for retail in your store, your associates can "extend" the sales floor to precisely what a customer is looking for.
This "endless aisle" process means associates can find a product in-store, at another location, or online all within seconds. Also with quick results, it will keep the customer's purchase within the company and delivered via home delivery, other store to pick up, or delivered to the current store.
A mobile POS in retail can also use assisted selling features where an associate can text, email, and chat to drive online purchases. In addition, the associate handles order transactions, discounts, and returns—all in one order.
Additionally, if a customer wants to use their device in ordering, they connect with the add to cart and wishlist features.
Create Better Relationships With Customers
With a mobile POS and less time running back and forth to a standard POS, retail associates and servers can be far more attentive toward customers.
This is valuable to your business since associates can advise customers better in making the right purchase. With restaurant servers, concentration is on the guests to be engaging. That works better for tips. In both restaurants and retail, there is a better possibility of upselling items.
Restaurant
To further speed up service with a mobile POS system, dine-in mobile ordering capabilities allow customers to view the menu immediately on their mobile devices and even order straight off the phone.
A dine-in mobile ordering system also has the means for an open ticket, meaning customers can add an extra drink or dessert to their order. More visits to the table mean further engagement by the servers.
A complete end-to-end mobile POS system is an enormous factor in cutting labor costs. If you have a limited staff, trimming the time-consuming and laborious efforts will free up servers to handle more guests at one time.
A mobile POS also adds a level of table and delivery management. Organization speeds service and having systematic functions optimize your waitlist times and curbside pickups.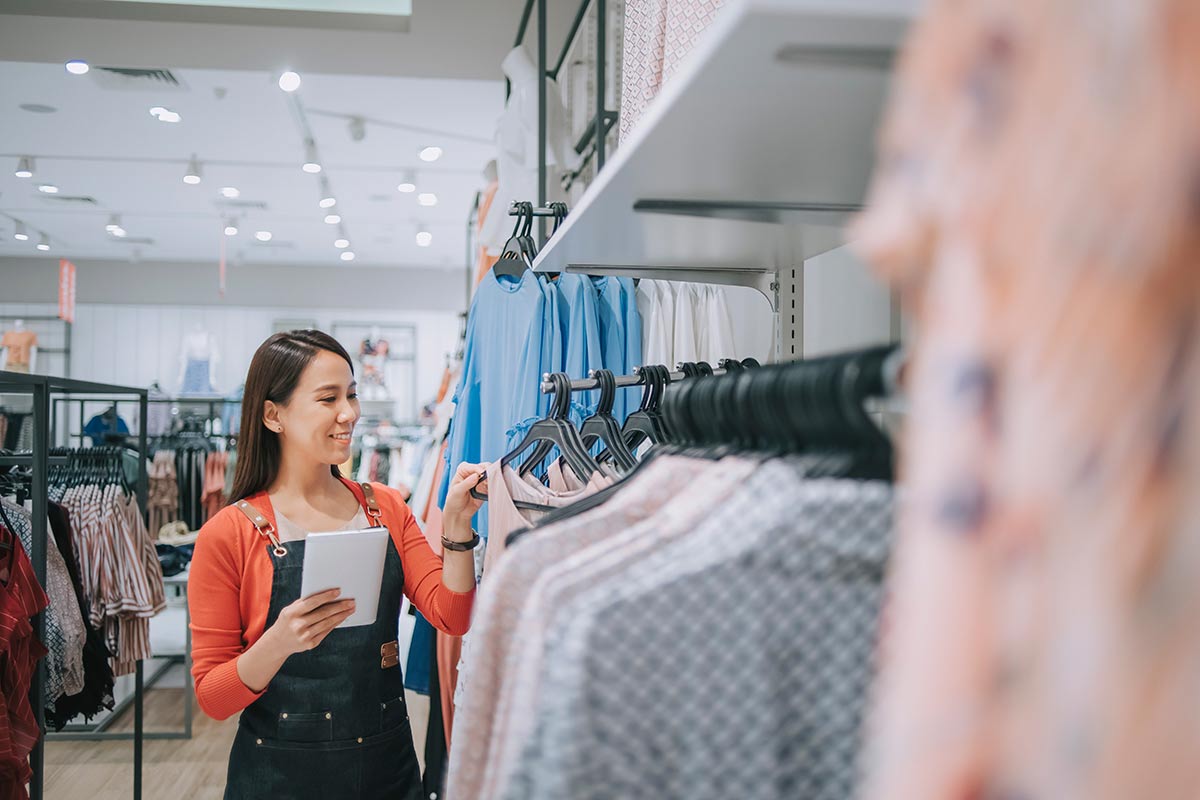 Retail
To gain a better relationship with a customer, your store needs to generate some knowledge of what the customer is interested in purchasing. Then the associate can create an interaction. A clienteling feature on a mobile POS means an associate has multiple channels to learn about customers and engage with them.
Clienteling allows the sales associate a 360-degree view of the customer with a connection through text, email, or chat, which builds customer relationships and increases sales.
With an in-store mobile POS system, a retail manager can create and manage appointments with a customer with specialized associates or themselves.
Scheduling and calendars allow all employees to view appointments for the day or the week. It can even let customers see the times available for an associate and set an appointment themselves.
A more defined way of scheduling appointments and communicating with customers reduces "dead" time in the store.
Improved Customer Experience
Creating a simple digital buyer journey is what a mobile POS will do for your business. Self-checkout, digital in-store kiosks, and wishlists options in retail make it effortless for the customer. Restaurant answers like mobile and tableside ordering and contactless pay give the customer a relaxing experience.
These features are something your business doesn't have with an anchored POS system and certainly not for the extras your business needs like loyalty rewards and contactless delivery choices.
Restaurant
Restaurant customers love good food and excellent service. That's what makes them return, and you should reward them and keep them coming back. Not to mention the word-of-mouth praises to their friends, neighbors, and family.
That's why a loyalty program can ensure they keep coming back and a great way your restaurant can gain new regulars.
A mobile POS is an easy setup for the customer. Creating a loyalty account on their mobile device takes no time from your staff, and a guest can start earning points immediately. Data for each customer can be stored in a POS cloud account and redeeming can eventually be scanned through a customer's mobile device.
With integrated online ordering, a mobile POS increases customer experience with complete delivery or curbside pickup and contactless pay.
But the best feature the mobile POS can do for your customers is the ability for your staff to communicate with the customer so they know the precise moment to arrive and pick up their order. Customers will appreciate knowing wait time drops when they drive up for pickup.
Retail
Just like in restaurants, retailers can create loyalty programs with their customers. A mobile POS system directly ties to your inventory and keeps records of sales. That makes it perfect for a customer loyalty program.
Data in the POS keeps track of a customer's transaction history. You can spot the most loyal customers and your store can create incentives for those shoppers.
Elevating customer experiences is easy in fulfilling an order promptly. Through digital online ordering, retailers can enable an omnichannel process where customers can have their order shipped to them or pick up at the store of their choice.
In-store fulfillment should be made easy for the customer as well. A mobile POS system can help the associate with a customer's order by selecting the delivery type of orders or create a pick-and-pack list for the fulfillment center if the product your customer wants is unavailable and needs to be delivered.
Easier for Customers to Pay
The world is moving toward more of a secure contactless payment rule and your business needs that mobile POS ability to accept payments. The mobile POS system has the power to accept payments but can email receipts making the complete process contactless and paperless.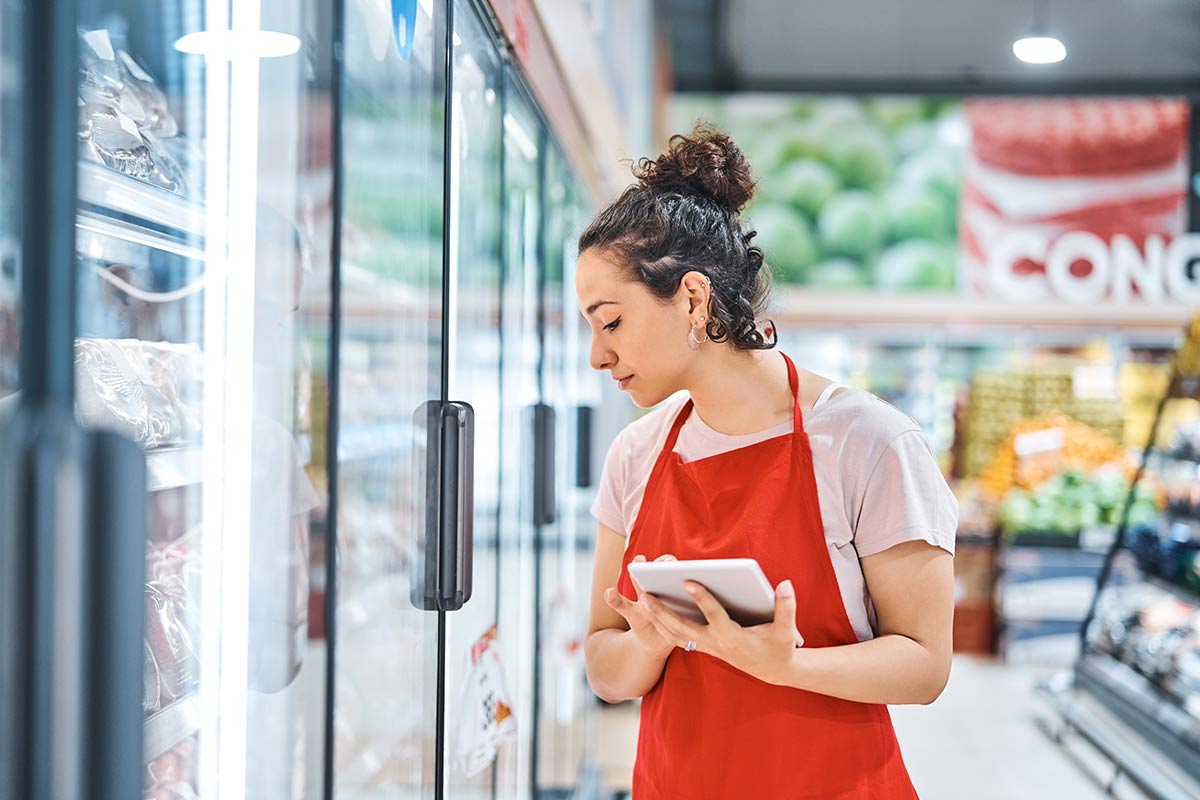 Restaurant
Dine-in mobile ordering, as mentioned before, is a complete end-to-end solution and when you have ordered through your mobile device and since you had your ticket open, why not close out your bill and pay straight through your phone?
A survey by Datassential says that 87% of restaurant guests like the idea of having contactless payments and 44% of customers now require contactless methods of payment. With a dine-in mobile ordering system, the process is smooth. After a customer pays, the system notifies the server and the check is closed in the POS.
Retail
As with restaurants, shoppers prefer complete contactless pay and retail is moving in that same direction. Despite many going through online shopping on their devices, many still prefer shopping in-store and would like to have contactless methods.
Proximity payments like Apple Pay, Google Pay, and Samsung Pay quickly become the customer's payment method of choice. A mobile POS system accepts these choices, which are on nearly every customer's device.
In both restaurants and retail, whichever mobile POS system you choose, it's important the company is Payment Card Industry (PCI) compliant. PCI refers to the technical and operational standards businesses follow to secure and protect credit card data provided by cardholders and transmitted through card processing transactions.
Conclusion
Adding a mobile POS to your retail or restaurant business will immediately offer a considerable return on your investment.
Mad Mobile has complete end-to-end solutions allowing your restaurant and retail business to enable contactless mobile transactions and experiences without replacing your current POS system.
In addition, Mad Mobile offers role-based, configurable dashboards where managers can view daily activities and access real-time insights such as sales and productivity metrics.
There's virtually no training required since the mobile POS mirrors what your current POS system displays. Once in place, your business will have a straightforward system for your staff to learn and enjoy the world of a mobile POS system.