Increase purchase frequency with an mPOS designed for retail associates and customer satisfaction.
Get a Demo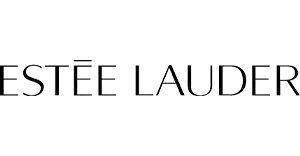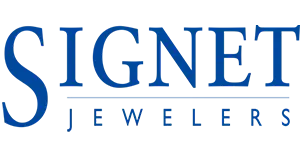 Grow in-store revenue through omnichannel
Your store associates can increase sales by 30% with digital capabilities that sell and connect with customers in unique ways.
Endless aisle

Assisted selling

Clienteling

Virtual selling

Mobile fulfillment

Linebusting
Curbside pickup

Customer appointment settings

Real-time data analytics and reporting

Mobile checkout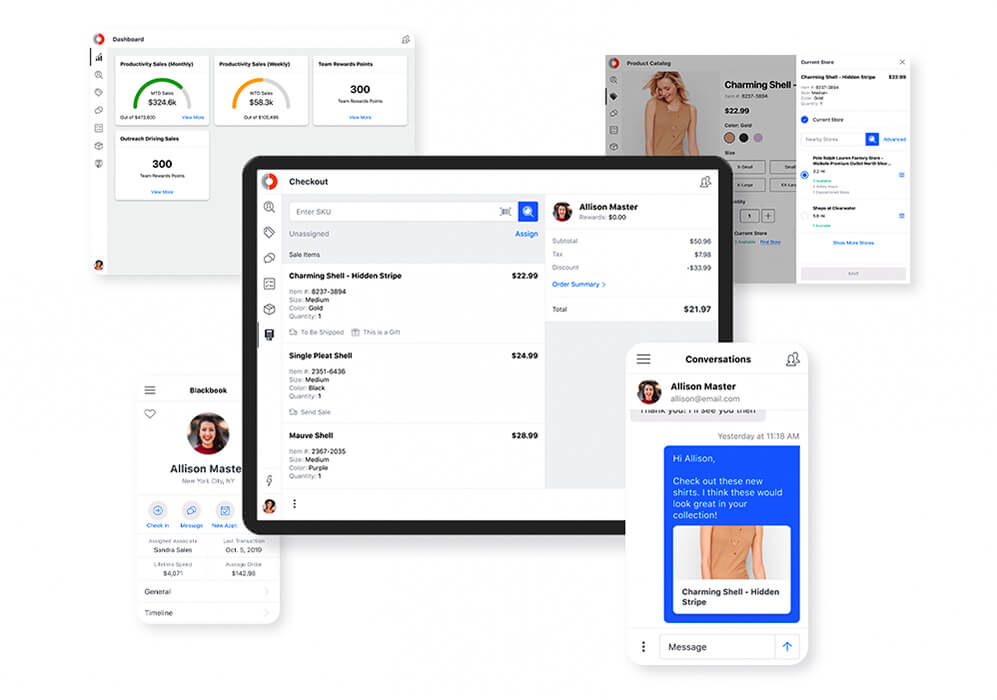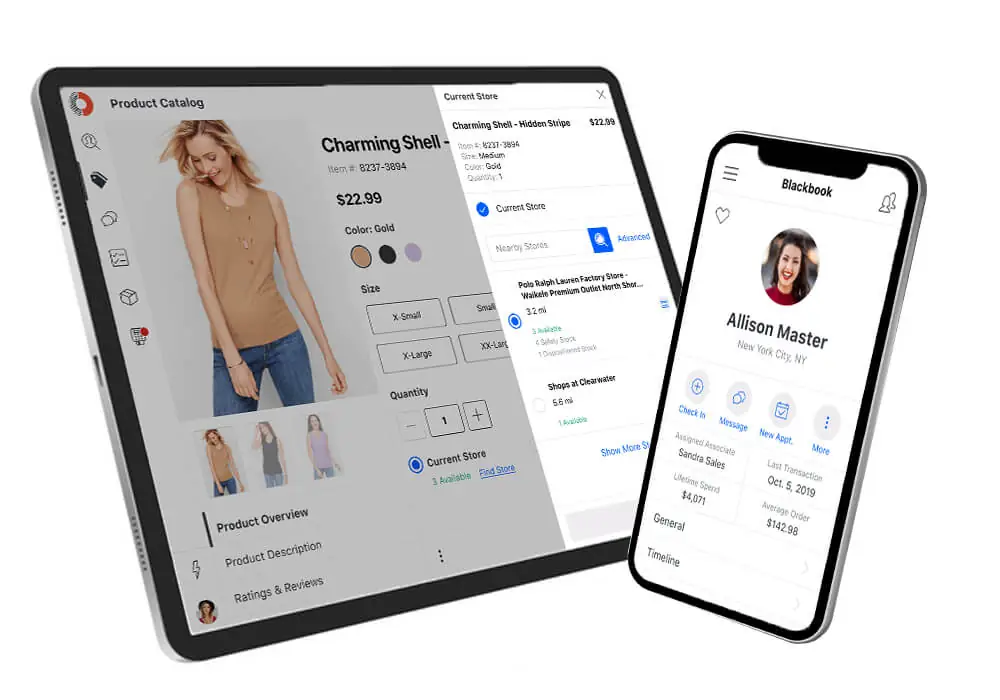 Clienteling & endless aisle
Delight your customers with associate clienteling and endless aisle retail solutions. Give the sales associate a 360-degree view of the customer, equipping them with tools to build customer relationships and increase sales. Endless Aisle also enables convenient in-store online shopping for a consistent omnichannel experience.
Faster service with mobile checkout
Remove friction at the register by enabling associates to interact with customers on the sales floor across multiple channels.
Transactional support
Apply discounts and promotions
Void item and cancel transaction
Manager overrides
Request a demo from a product expert who can show you how top stores have achieved mobility with their existing systems.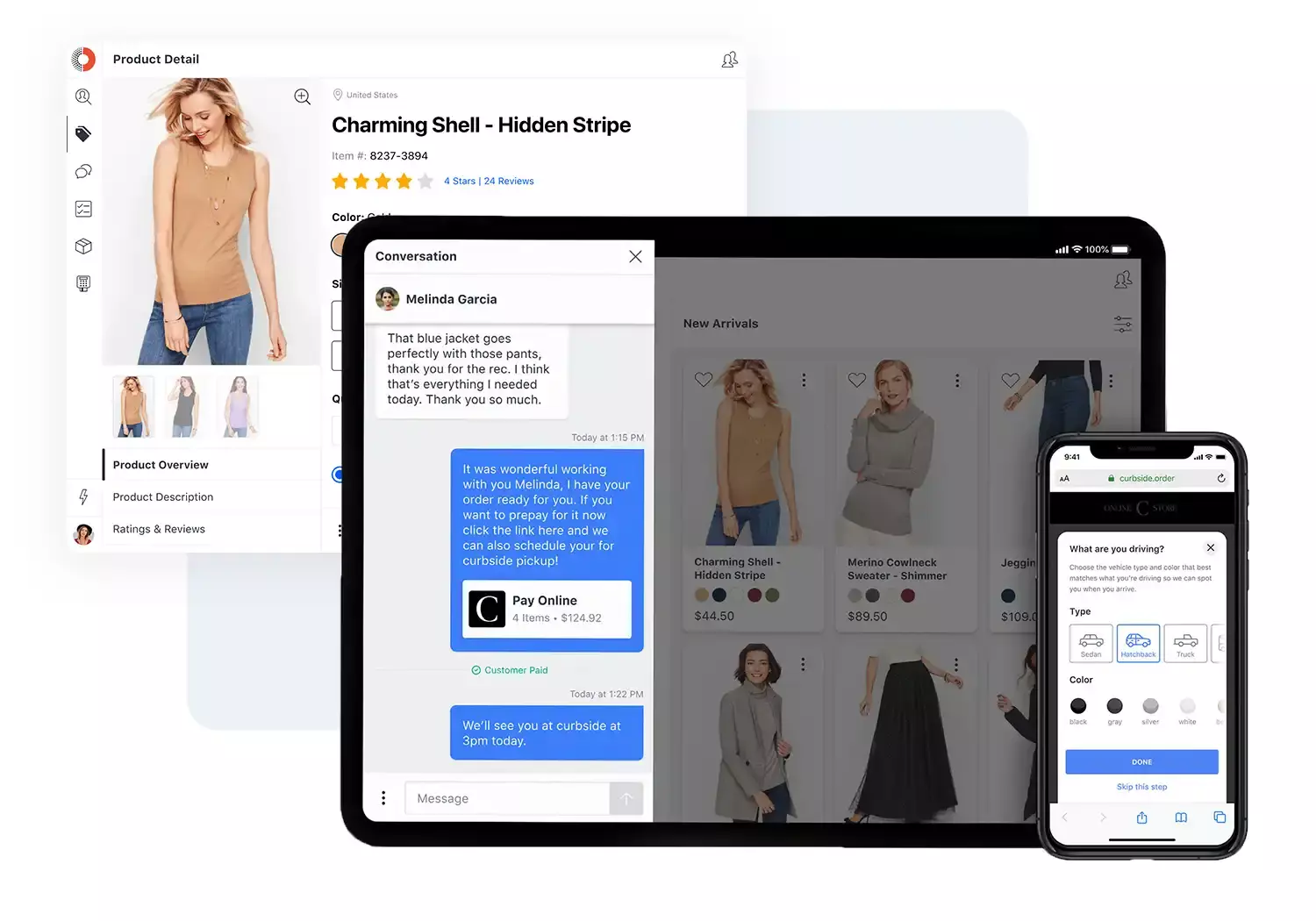 Get a free demo of Mad Mobile's solutions