Customers can pay on their own device, increasing speed of service and turning tables faster.
Safe contactless payments
Take easy and safe contactless payments by allowing guests to pay from their own device, instead of having a server drop off a check, wait for payment, and then process on a stationary terminal. Mad Mobile allows the guest to seamlessly pay their check, requiring fewer staff members and allowing for faster table turns.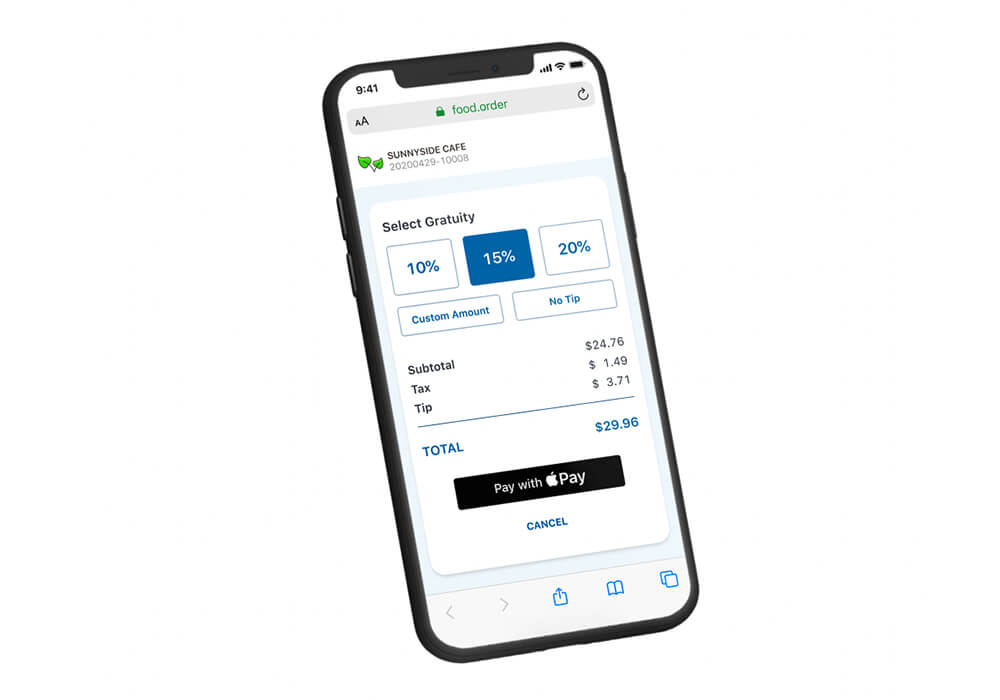 Our dine-in mobile ordering solution can be easily accessed through scanning a QR code at the table, limiting the friction of payments in a restaurant. Once guests place their order and are ready to check out, they can pay on their own device.
Mad Mobile's mobile-based API integration means to pay on your own device is available for integrations in existing restaurants POS hardware without taking out the current system.
As a true API integration, you will not have to build special code or take your current system offline.
Launch your mobile solutions today
Request a demo from a product expert who can show you how top retailers and restaurants have achieved mobility with their existing systems.
Increase speed of service.

Accept contactless payments.

Sell across channels.

Fulfill orders faster.

Transact on mobile.
Get a free demo of Mad Mobile's solutions
The platform that enables mobile experiences