Empower customers with self-service kiosks
Restaurant self-service kiosks reduce wait times and staff requirements by letting guests control their dining experience with contactless order and pay.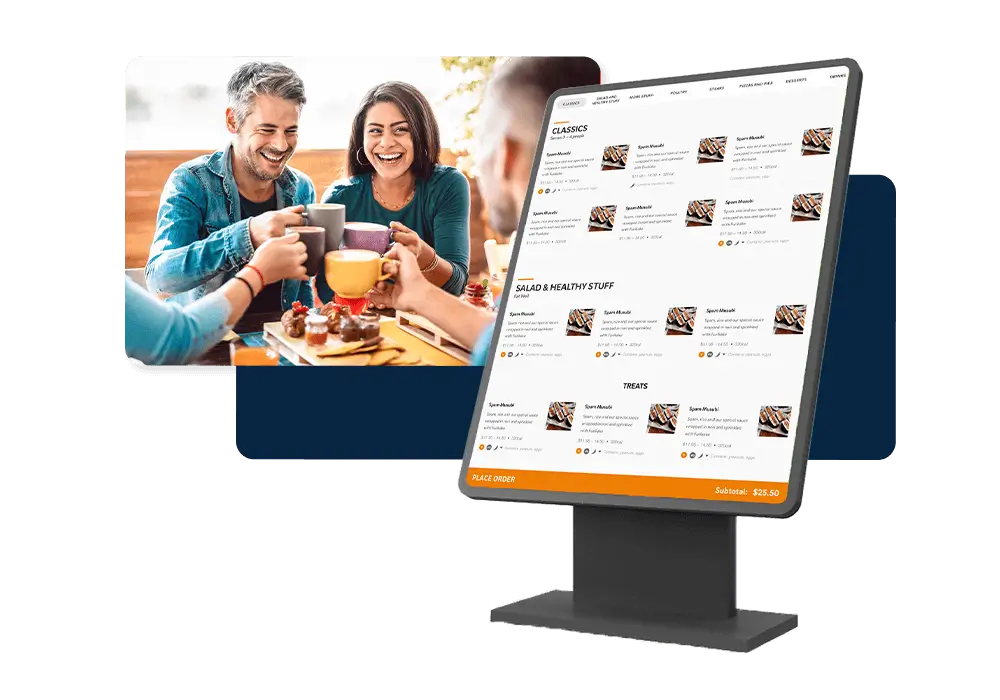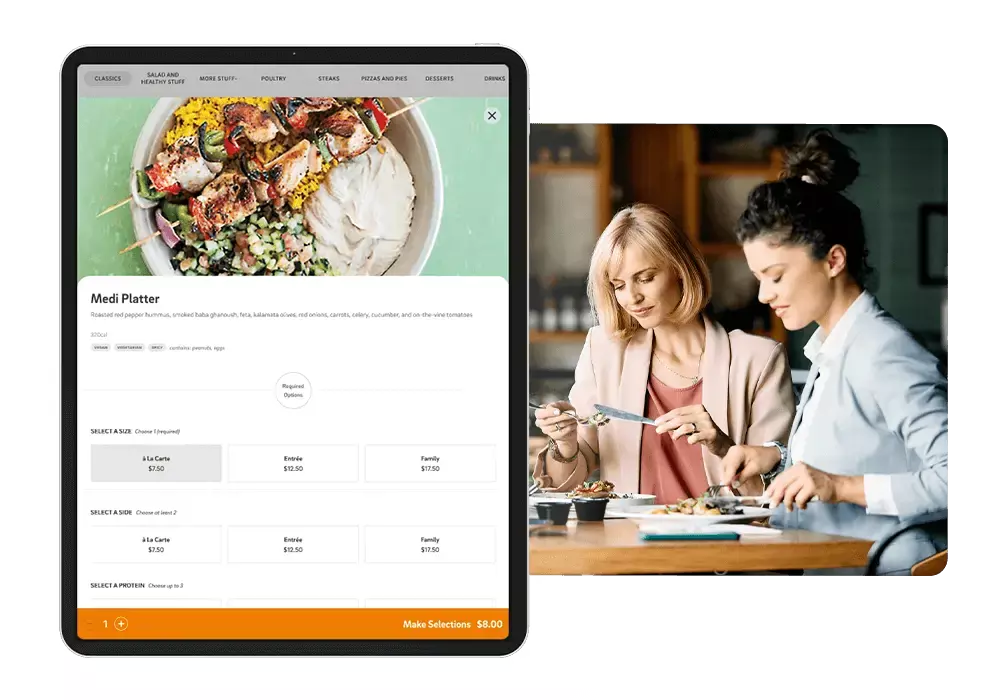 Streamline service & increase order size
Guests can spend more time ordering and enjoy the experience in a faster, less stressful environment. Self-service kiosks can automatically suggest add-ons for customers to increase order size.
The average check from a self-service kiosk is 15-30% higher than an order placed at the counter.
66% of consumers prefer self-service kiosks over interacting with an employee.
Customers can accrue and apply restaurant loyalty rewards to their orders.
Increase revenue & order accuracy
Guests have full control over their ordering experience and can customize requests on their own time. After customers choose menu items, the order is sent directly to the kitchen, significantly reducing the possibility of human error.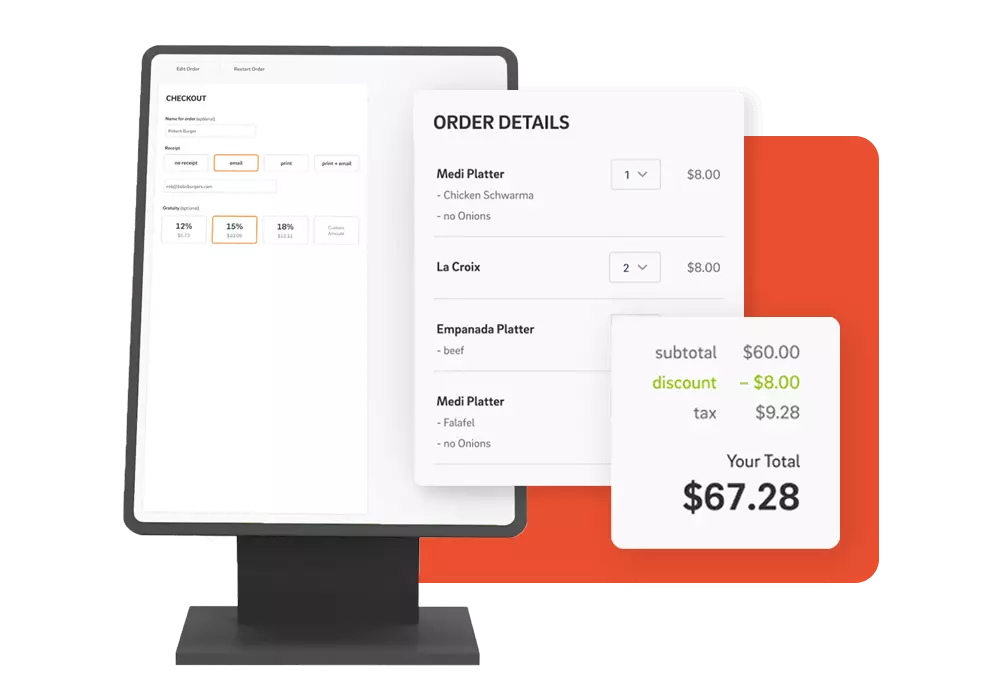 Secure checkout with contactless pay
Contactless payment solutions provide customers with a fast, convenient, and safe way to complete transactions. There is no more waiting to pay when guests can easily checkout with self-service kiosks at the table or the counter.
Drive efficiency & improve wait times
Replace long lines and paper menus with a self-service kiosk that significantly reduces wait times.
For restaurant owners, the reduced wait times mean customers receive quicker service, creating a faster turnover and more sales.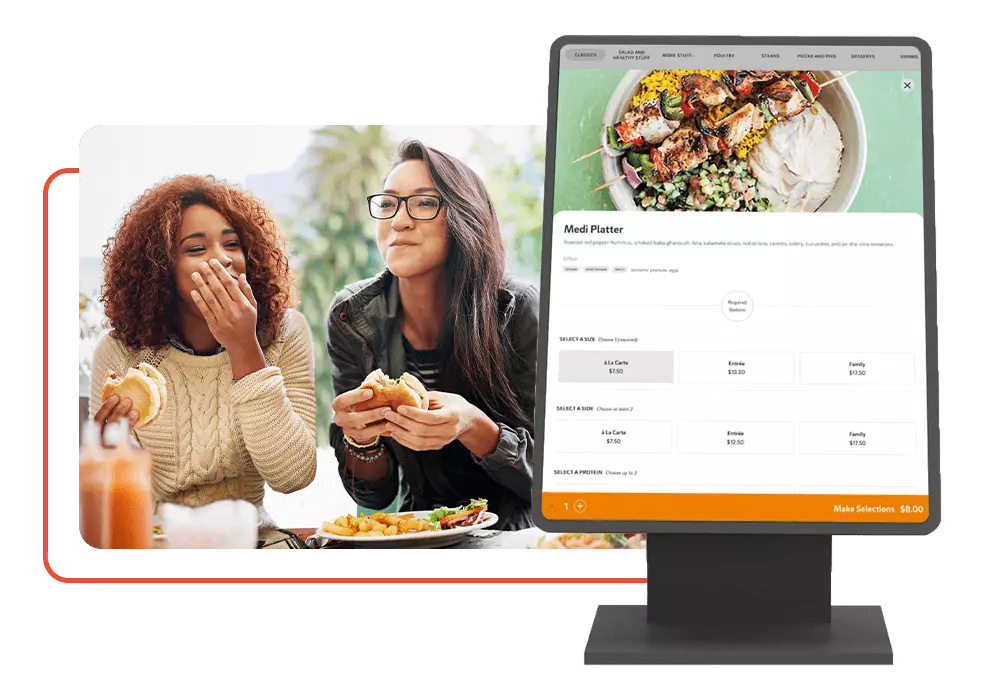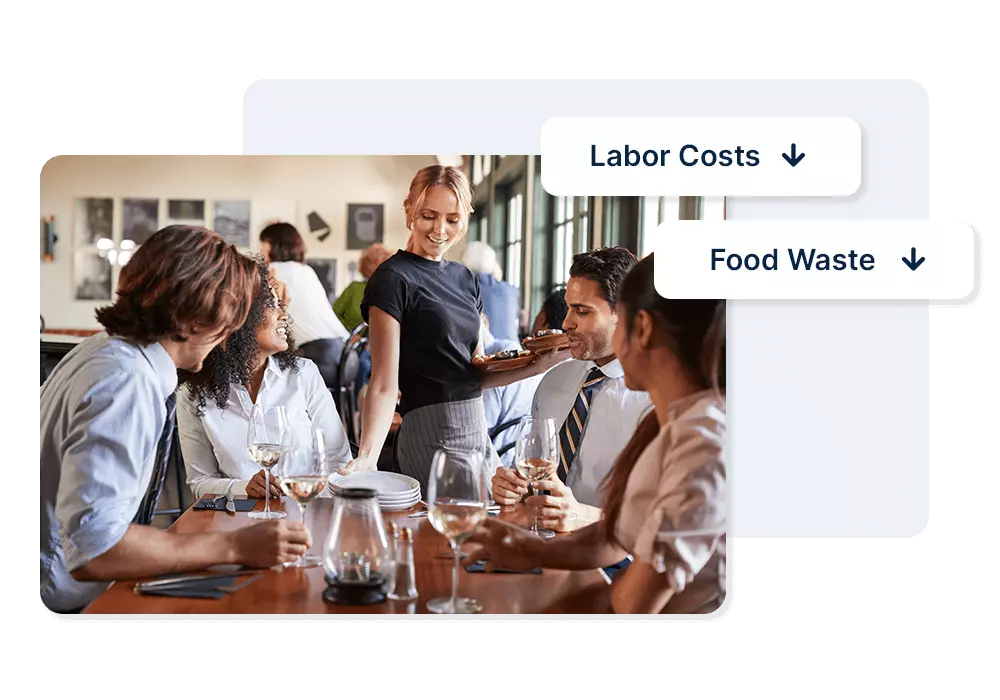 Reduce overhead costs & fine-tune staff
Self-service kiosks will also reduce labor costs, prevent food waste, and leverage your staff and resources more effectively. With less back and forth, staff can now focus on more important tasks in the restaurant.
Employees become more efficient with self-ordering kiosks. A kiosk can generally take on the role of 1.5 cashiers.
Request a demo from a product expert who can show you how top restaurants have achieved mobility with their existing systems.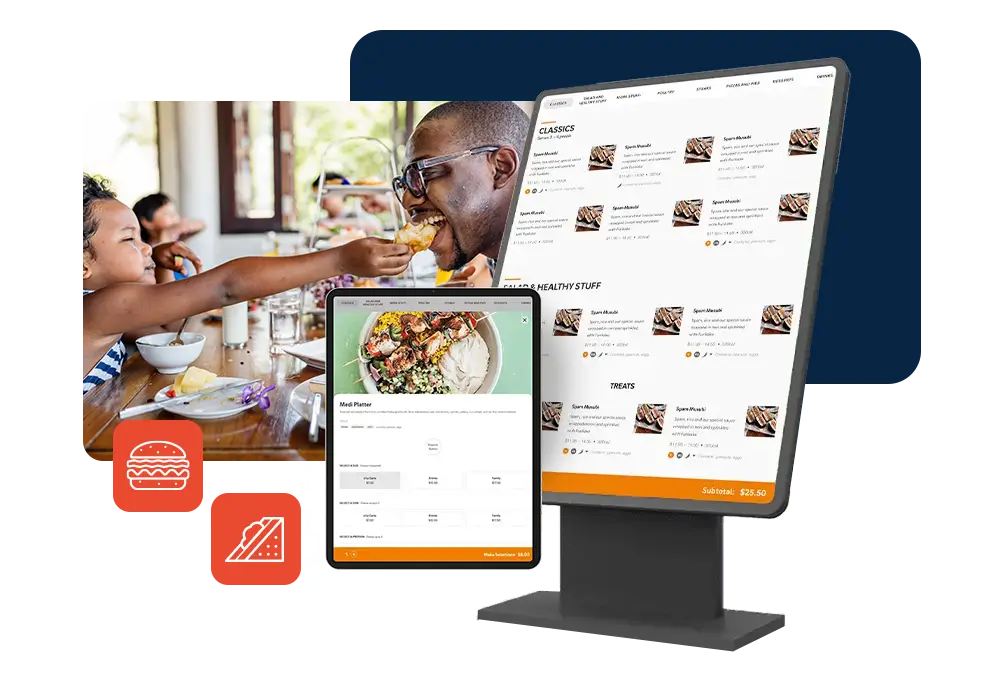 Get a free demo of Mad Mobile's solutions
The platform that enables mobile experiences