QR Codes: Effortless ordering for big restaurants
Meet the demands of a fast-paced restaurant environment and provide customers with a satisfying experience.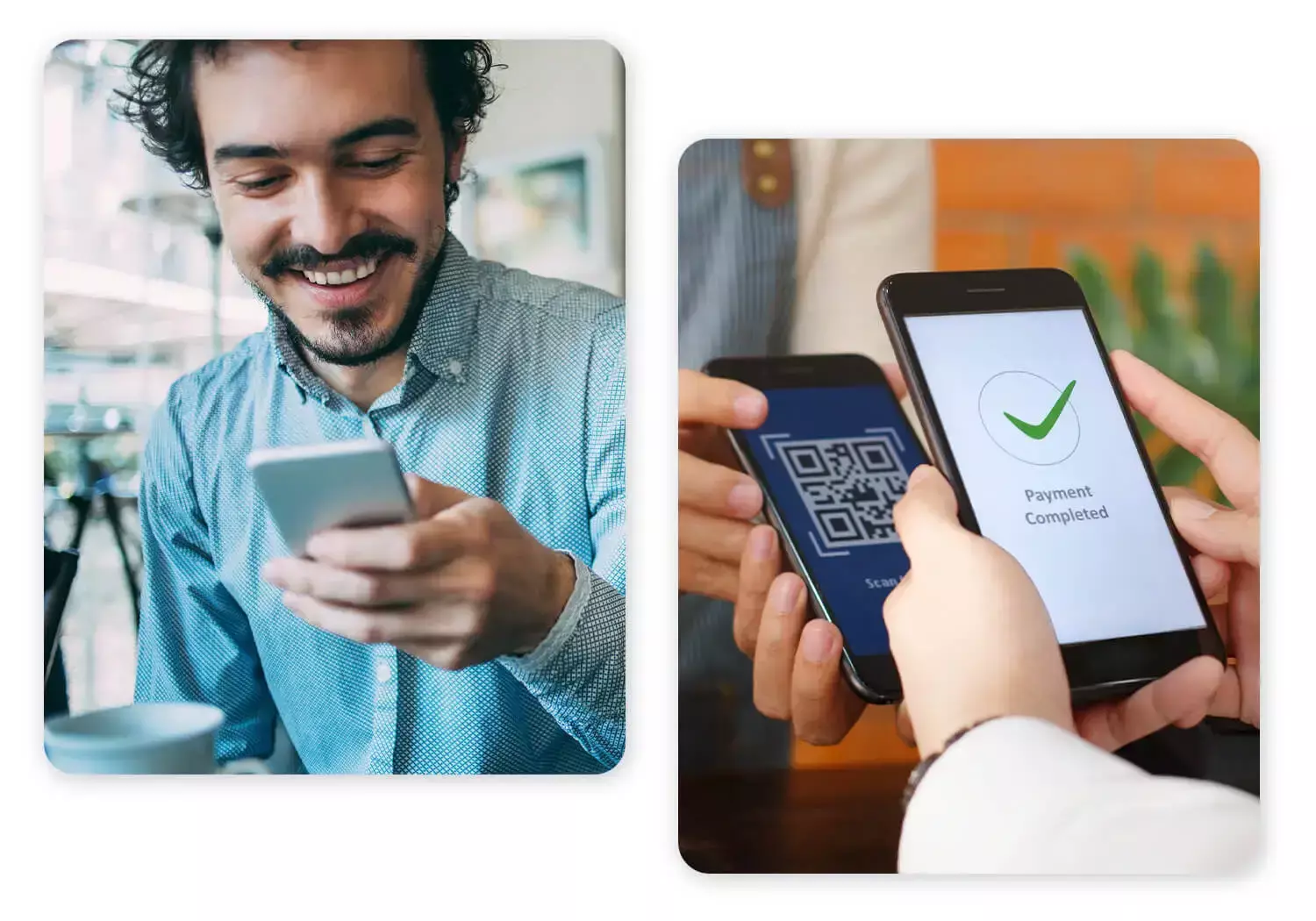 Give your guests the ability to order and pay through their own device with QR code ordering and payment. This is an easy, touchless solution that engages with customers from the moment they sit down, to the time they're ready to pay their bill.
Encourage guests to order more
With QR code ordering & payment, customers' tickets remain open, which means they can easily add a drink or dessert to their order without having to flag down a server. See up to 30% higher check sizes when guests order at their own pace.
Empower the customer
Guest can control their dining experience without needing to wait for a server.
Grow your average order value
Self-ordering allows guests to order more, increasing ticket values.
Increase your speed of service
Turn tables faster when guests can pay and checkout on their phone.
Reduce labor costs
Staff can serve more guests at a time.

Directly integrates into your POS

Must manually duplicate menu and logic on the server. The menu is batch-updated periodically
Yes – provides real-time menu item availability

Yes – items can be added or modified at any time by the guest or server

No – must create a new order for every change
No – can only be done manually
Orders can be placed from multiple devices at the same table

Runs in-store and in the cloud for optimal performance

Requires an always-on internet connection to work
Grow your business today
Request a demo to see how QR code ordering and payment can allow servers to turn more tables, perform more tasks, and make more money.
Get a free demo of Mad Mobile's solutions
The platform that enables mobile experiences