Diners are eager to be able to sit in restaurants once again. As restaurants reopen their doors since the closures of COVID-19, they face new challenges, and reservations are more crucial than ever before.
Reservations are an increasingly viable solution for restaurateurs for many reasons. They provide more certainty to their operations regarding maximizing tables seated, maintaining social distancing, and accurately scheduling staff.
This article covers eight things that restaurant hosts want customers to know when dining in a restaurant. For customers that have reservations or are planning to walk in, there are a few tips to help ensure smooth seating. Additionally, we will look at how data from your reservation system can help you improve your table turn time.
8 Things Restaurant Hosts Want Customers to Know
1. Hovering Nearby won't Help
While many guests that put their names on a waiting list think hovering near the host stand will get them a table faster, it is not true. Some hosts can get annoyed at this behavior and place customers at an unappealing table.
Plus, during COVID, it's not recommended for guests to wait inside at all or hover with nearby crowds. Have your hosts clarify to customers that they will text them through the waitlist system when their table is ready.
2. Be Upfront about Seating Preferences
Would you like indoor or outdoor seating? A table in the bar area or somewhere a little quieter? Are you celebrating anything that your server should know?
These are the kind of questions hosts ask customers when adding them to the waitlist or making a reservation. When the customer states from the beginning their table preferences, this helps the host determine the best table for them before arrival.
Holding specific tables for parties with seating preferences allows hosts to rotate servers properly and prepare accordingly. For example, it's a setback to set up a large party indoors, prepare the table with silverware and water, only for them to come in and ask to be seated outside instead.
Instances like these can interfere with the floor plan, server rotation, and back up the kitchen.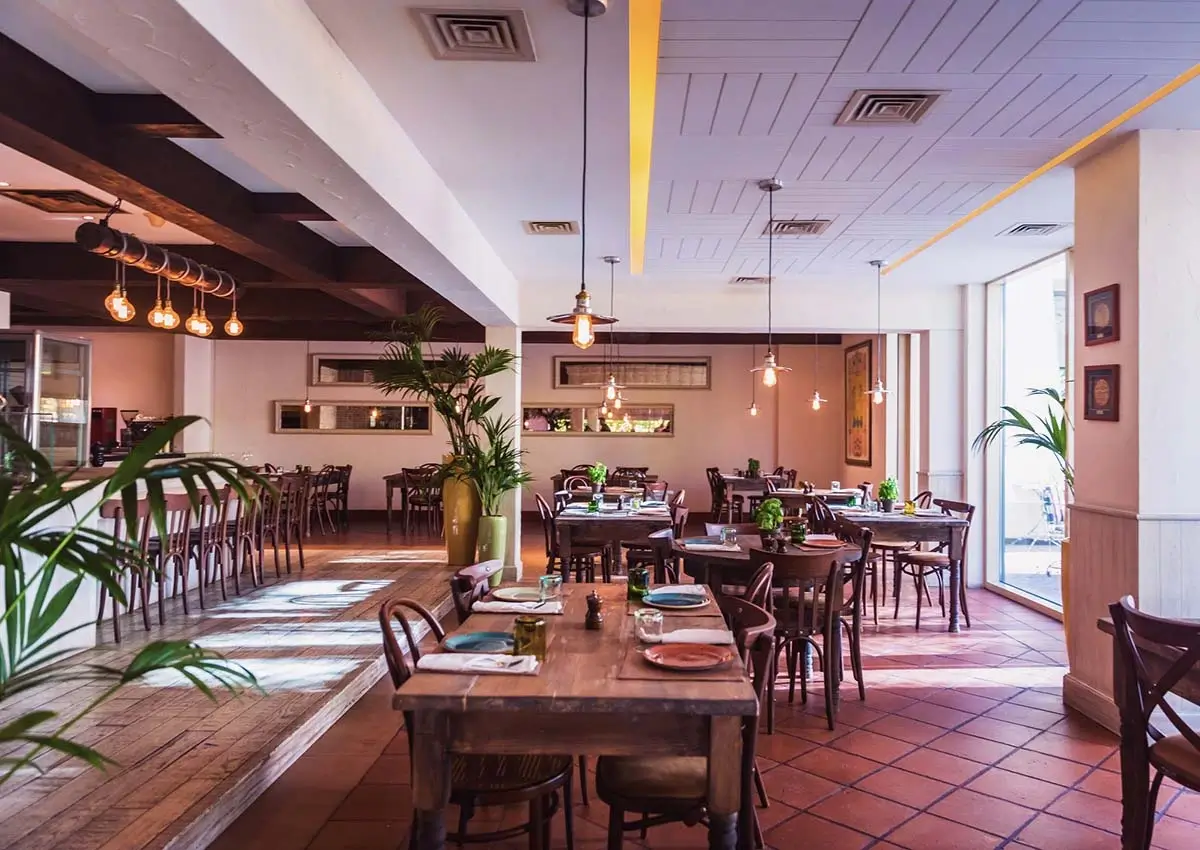 3. Running Late? Call the Restaurant
Hosts have to constantly check the status of current tables, like whether the check has dropped or if it needs to be bussed. Hosts try to hold tables for waitlisted guests and reservations for as long as possible, but this behavior can back up a list.
Simply calling or texting (if they're using an tablet waitlist app), letting the restaurant know the group is running late can keep your operations running smoothly.
Furthermore, some restaurants have a reservation policy where if guests don't call to let them know they are running late, the host will cancel the reservation. A 15 minute grace period is typically what most restaurants offer. After this time, the host will give the table to the next party on the waitlist.
4. We Can Track No-Show Reservations
In today's digital world, many restaurants that use systems like OpenTable or Mad Mobile's Guest Management System can track no-shows. It is a big deal when hosts hold an empty table that could go to other waiting guests.
These reservation systems also send a text message to the customers, confirming their reservation or party on the waitlist, so it's a quick text if a customer needs to cancel.
5. It Never Pays to Lie in Order to Get a Table
One of the most frustrating things for a host is when a person lies in an attempt to get seated sooner. Telling a host that the entire party is here when they aren't will not get you seated faster. Restaurants prefer to sit parties altogether because it helps the server keep all of the guests at the same pace and turn tables faster.
What's worse is changing the size of the party at the last minute. There is a big difference between a party of four and a party of five. One additional person requires another chair and maybe even an extra table for the whole party to sit comfortably. It's the little things, such as one less table to work with, that can back up the waitlist and reservations for a whole night.
6. For Best Service, Dine Out Monday Through Wednesday
Thursday, Friday, and the weekend are typically the busiest days for most restaurants. The wait staff has more on their plate, so special treatment is a bit harder to come by.
Dining on the slower days of the week also can help customers spend more time enjoying themselves because time limits on tables may not be enforced, which we will discuss further below.
7. Groups Should Always Call Ahead
Surprisingly, many non-reservation restaurants will accommodate groups if someone calls in advance. While they can't guarantee a table, it helps the host prepare for the shift—and the wait time will likely be cut down.
And on the other hand, some restaurants may not accept reservations, but they do for large parties. It's always best to review the restaurant's website and call for further details.
8. Add Yourself to the Waitlist
Full service and casual dining restaurants often accept call ahead or walk-in seating. This means customers can add themselves to the waiting list before they are in the restaurant.
Most reservation systems also integrate directly with restaurants' websites or Google My Business listing so customers can get "get in line" virtually and arrive when their table is ready. It's just as easy as making a reservation and enhances the guest experience.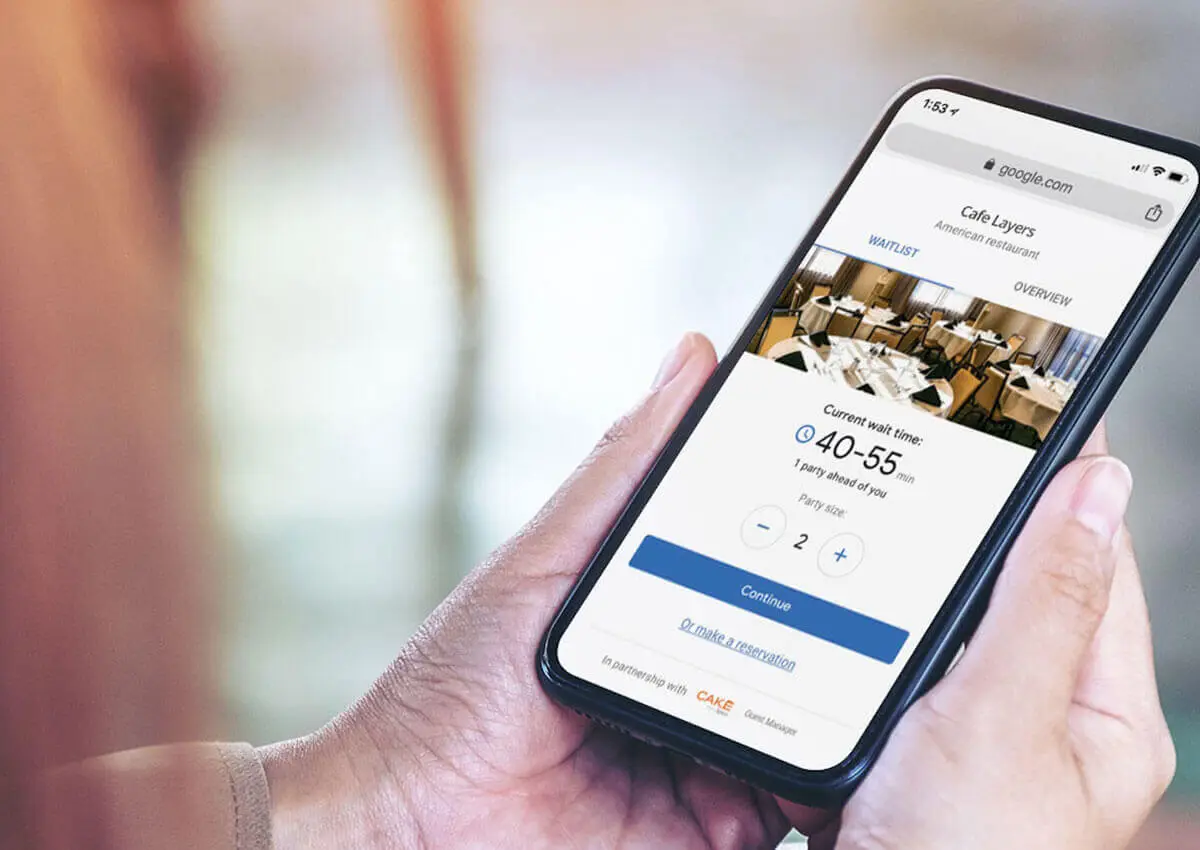 How to Use Data to Improve Your Reservations & Table Turn Time
Leveraging the data in your restaurant's reservation system and point of sale can help you drive repeat visits, increase table turns, and boost your bottom line.
Let's look at a few ways to use your restaurant data to improve your reservations and table turn time.
Analyze Guest Spend Data to Increase Revenue
Are your check averages less on certain days of the week? Are you able to trace down those checks to a particular server? Analyzing your guest spend data can help you pinpoint a cause for the loss in revenue and address the issue quickly.
You can even look further into checks and see what items each staff member sells the most. If servers aren't selling any higher-margin dishes or upselling, this could suggest they need more training.
Table Turn Insights
Optimizing your table turn time enables you to get the most reservations possible in every shift. Having data on the amount of time it takes you to turn a table allows you to open up accurate booking times in your reservation system and prevent overbooking.
Some data points to keep in mind when reviewing your table turn time are:
Party size
Day of the week
Time of shift (breakfast, lunch, or dinner)
Table location (bar, high-tops, lounge, booth)
Reservation source (call-in, walk-in, online)
Currently, many restaurants are placing time limits on tables due to COVID. With safety regulations and profits top of mind for owners, having dining times capped at 90 minutes is for two main reasons:
To comply with government safety guidelines and reduce the contact time between guests.
To increase the number of guests/tables you're able to serve and capture more revenue.
Amount of Covers Per Shift/Day
Examining your seated covers over any period can help you understand where you are growing and where you have room to grow. For example, if your number of tables and covers drops around lunchtime every day, this could be an indicator to review your marketing efforts and create new promotions. Insight such as this also can help you schedule the appropriate amount of staff.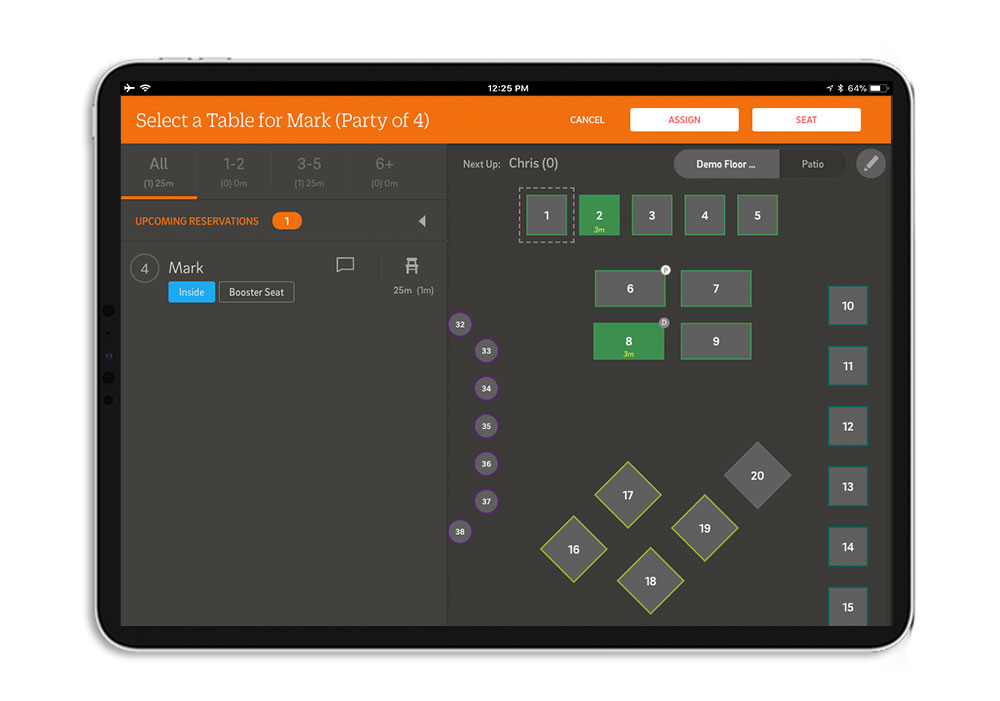 Guest Insights
Your guests' profiles have information such as seating preferences, allergies, and menu favorites right at your server's fingertips. Knowing this information allows servers to anticipate and prepare for guests' needs ahead of time, ultimately leading to a better and faster speed of service.
Guest data can also help you identify who your VIP customers are. This can help you match them with a top server and get them set up at a lovely table for an elevated guest experience.
With guest reports, you should also analyze the number of first-time reservation visits and frequency visits. These data sets can help you point out dates of high first-time visits and tie them to your marketing campaign to see if your tactics were successful.
Conclusion
As a new way of dining shapes out post-pandemic, restaurants need more certainty from their guests. The tips described in this article are helpful for customers to know about so your hosts can provide excellent service.
Additionally, as a restaurant owner, you need to review the data from your reservation system and point of sale to pinpoint trends, learn from them, and make better business decisions to improve your operations.
Mad Mobile's Guest Management System gives restaurants real-time views of their table status at all times. With this system in place, employees can view a guest's visit history, enabling staff to enhance the visitor's experience with personalized recommendations and anticipatory service. Our Guest Management System also has a first-of-its-kind direct integration with our Restaurant POS system. This ensures that servers are aware of that guest's information streamlines communication across the entire restaurant.