In this ever-changing restaurant industry, communication styles are evolving. Before technology, restaurants could only speak with their guests in person. Over the past decade, we have seen customers adapt to a mobile mindset. With this in mind, restaurants must also alter their contact methods.
Throughout the Coronavirus pandemic, restaurants have taken communication efforts to the next level. But, with these recent events, it's become harder to interact face-to-face. Without this, it's important to come up with different methods. To maintain your customer's loyalty, you need to keep communication constant and relevant.
With systems in place to practice social distancing, we must be able to reach guests doing the same. In anticipation of this, we've created a restaurant communication checklist. This checklist features 5 different types of delivery methods. From social media to review sites, all are set up to enhance your customer message.
Here's are 5 types of communication methods for you to use: 
1. SMS Messaging for Customer Notifications
The first method to reach your customers is through mobile. Incorporating a mobile-first mentality is critical to the customer experience. Do this through short message service (SMS) and customer notifications.
Right now, SMS is essential for contacting your guests with their curbside pickups. This is a safe, low-risk, low-touch option. There are many benefits to being able to quickly text your guests. Plus, the beginning of on-premise dining is starting to return. With access to SMS, you can safely let your guests know when their table is ready. It's quick and convenient for both you and your customers. The days of guests waiting inside for hosts to call names are long gone.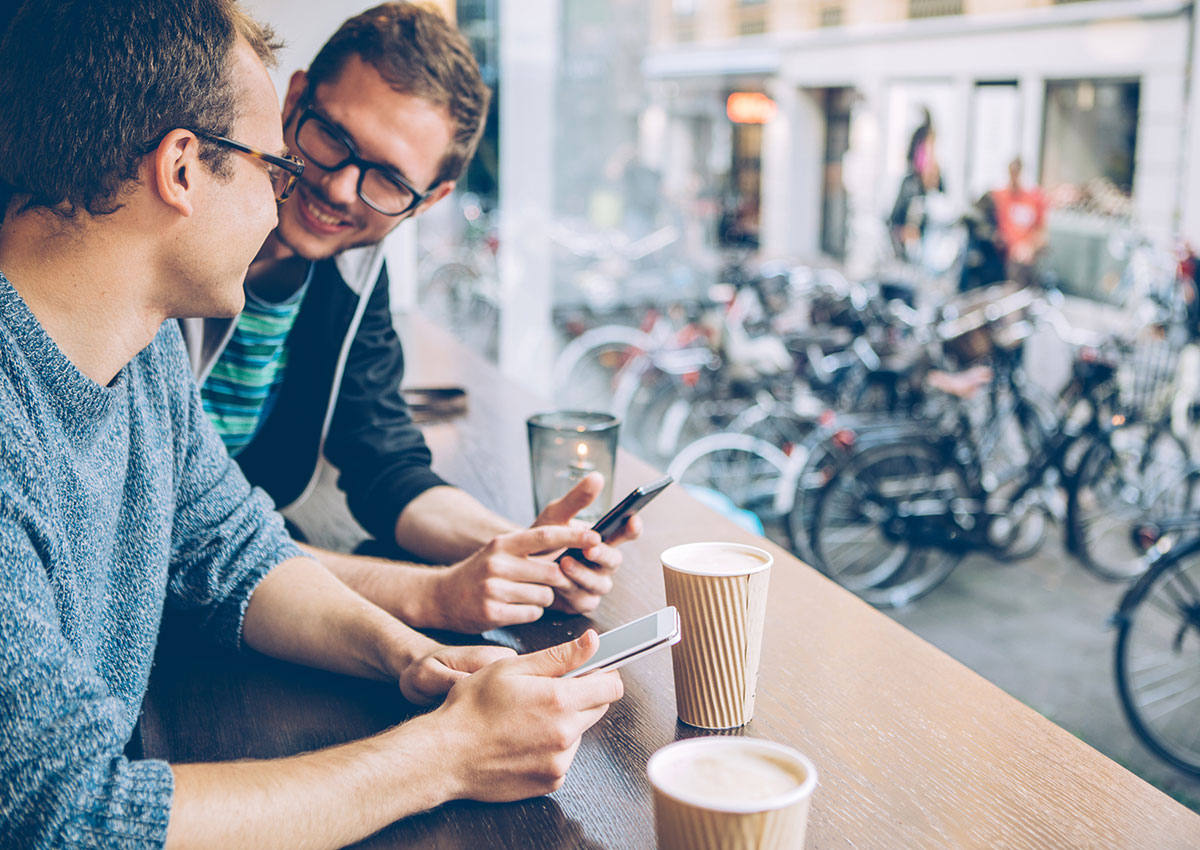 Get set up with a restaurant management system that offers SMS customer notifications. This can help you better understand your guests and increase your brand awareness. This application can be your all-in-one guide for your guests. View your guest's visiting history and make better relationships as they increase.
Messaging notifications set your restaurant up for success. They allow you to deliver better customer service and enhance the guest's experience. 
2. Lively on Social Media
Social media is one of the most important connection outlets you need to have. Your social media strategy can have a huge impact on the connection you make with your customers. In general, most businesses have two different social media accounts. The most dominant platforms best suited for communicating would be Instagram and Facebook.
These outlets allow you to share photos, updates, and specials. Equally as important, they serve as a way to hold a conversation and make a connection. 
Recently, restaurants' social efforts are more lively since the shift to off-premise dining. There has been a 61% increase in social media engagement. This is due to businesses reaching out to their customers. How we once used to talk is now changed. But, no matter what, this is the time to form a connection with your guests. Post your extra safety efforts and gratefulness for your community's support. 
On all your online social media accounts your information should be clear and easy to find. Things such as your address, phone number, and website, need to be consistent and visible. This allows for customers to contact the restaurant hassle-free if need be. 
Learn to make checking all your social media accounts daily if possible. A daily social media routine can help increase your response rate to your guests. This will also benefit your restaurant by increasing social activity and engagement. The goal being, the more engagement, the better. 
3. Newsletter for Specials and Deals
Newsletters act as a valuable component in your email marketing and customer relationships. A weekly newsletter is a great way to keep your guests up-to-date and share exciting news to come.
Make it accessible for your guests to sign up through your website or in-person. Another way to collect their email would be through your reservation management system.
Newsletters are about educating and informing your customers. You can highlight upcoming specials, deals for the week, and share customer stories. This tactic is a perfect example to reach your target market.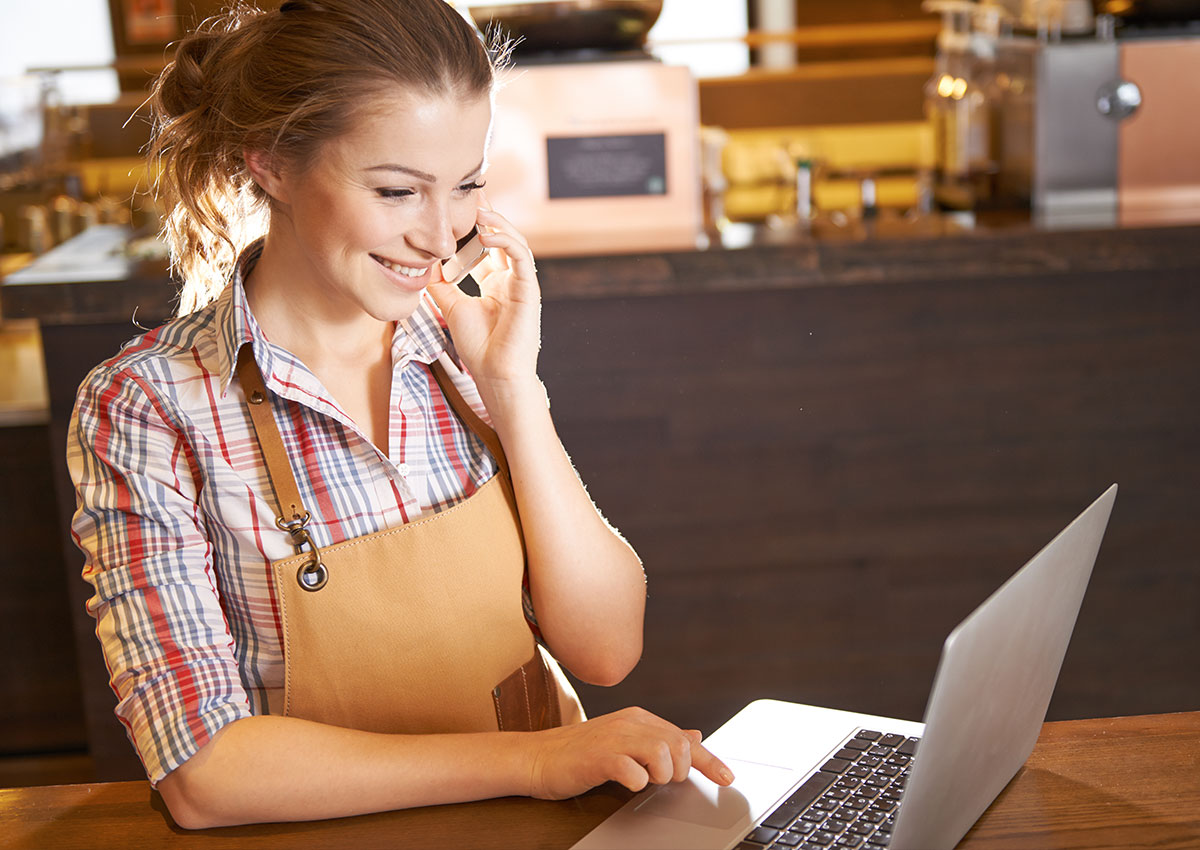 If they're receiving your newsletter, it's because they're interested in supporting your restaurant. Don't let your guests miss out on the opportunity of knowing when your doors are open again. Use this tactic on a regular weekly basis to address your customer's wants and needs.
Don't forget that transparency is in. This also goes for being honest about how this pandemic has affected your restaurant. In your newsletter, mention where your products come from. If you are sourcing local ingredients, tell your customers. They will appreciate your sharing.
4. Review Sites
Did you know 85% of consumers will give a company another chance after a crisis? How management handles a bad experience is critical. According to a recent TripAdvisor survey, up to 94% of the respondents said they read management responses to reviews. They noted that it was helpful to see the response and encouraged them to try the restaurant. This is why it is so important to observe and respond to all reviews, good and bad. 
Be reachable on review sites such as TripAdvisor, Yelp, Open Table, and Google My Business. These can increase your customer base and exposure. 
Management must address all responses to make customers feel acknowledged and heard. This is a customer-first industry and we must communicate that they are valuable. Customers express their dining experience through reviews and provide useful feedback. 
The way you contribute to your online reputation says something in itself. Use review sites to gain insight into how you can improve your guests' experience. 
5. Loyalty Program
Last but not least, give your guests the ability to join your loyalty program. Loyalty programs act as a way to provide your customers with exclusive messages.
You can do this through text or in-app notifications depending on your system.  Nowadays, guests like to feel rewarded for coming into a restaurant. A loyalty program gives you the ability to provide this on an individual basis. You can personalize offers based on past purchases and drive more visits. 
This tactic is more valuable for forming authentic customer relations. As your guests' visit increases, your staff can interact with them more. To get more of your guests to sign up for your loyalty program, talk to your guests about all the incentives.
You want to make your program convenient and accessible. Some places have a mobile check-in and others have digital card scanners. Regardless, you always want to mention and invite your guests to join.
This gives your guests a reason to come in, and a reason to come back. Capitalize on each opportunity and make it a habit to remind every customer as they are checking out. Within time, these customers will become more familiar and relationships will grow. 
Make connections easy
It's going to take some time to discover what the new normal will be in restaurants. Until that time, prepare yourself with these different communication tactics. 
Take a look at this checklist and see where you can expand your delivery methods. Remember to have consistent messaging, be transparent, and always listen. Staying in touch with your customers is essential as this crisis continues on. 
Our Restaurant Guest Management System can help you connect with every guest. This solution allows you to send text updates and promotions. It gives you the data you need to greet guests with a personal touch.
Use the methods above to keep them engaged, loyal, and supportive. Methods combined, your restaurant will stay top of mind and keep its customers happy.