Bringing the point of sale system to the customer has become the norm in the restaurant industry today. A mobile ordering solution allows servers to take and send orders and payments directly from the table. It also opens up an array of additional technological opportunities.
Customers have increasingly demanded contactless dining experiences within the last few years. Making this a top priority for restaurants, 61% of consumers* say they now prefer to make purchases from businesses accepting contactless payments.
Ordering from kiosks and online has also captivated the interest of many guests. These alternative ways of dining accommodate the customer's preferences and add an extra revenue source for businesses.
Below we will look at the top trending technologies from Hospitality Technology's 2022 POS Software Trends Report*.
POS Software Purchasing Plans For 2022
Using POS software to restaurant operators full advantage is crucial in 2022. The demand for ordering on a mobile device has significantly increased due to the aftermath of COVID-19. Nearly 35% of operators identify mobile POS as a purchasing priority for 2022. Letting customers tailor their dining experience to how they want increases customer satisfaction and safety.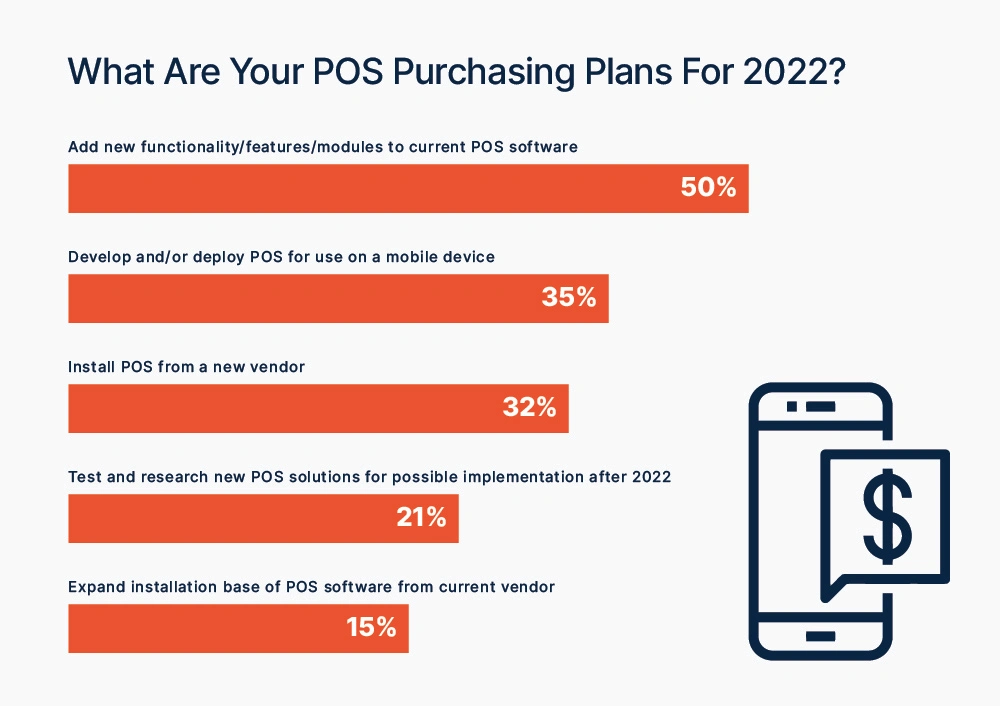 Business Drivers Impacting Restaurants' POS Upgrades
Enabling self-service options remains one of the top business drivers impacting POS upgrades for 58% of restaurant operators. Self-service options like kiosks have become insanely popular. They reduce labor costs, cut down waiting time, and eliminate order mistakes.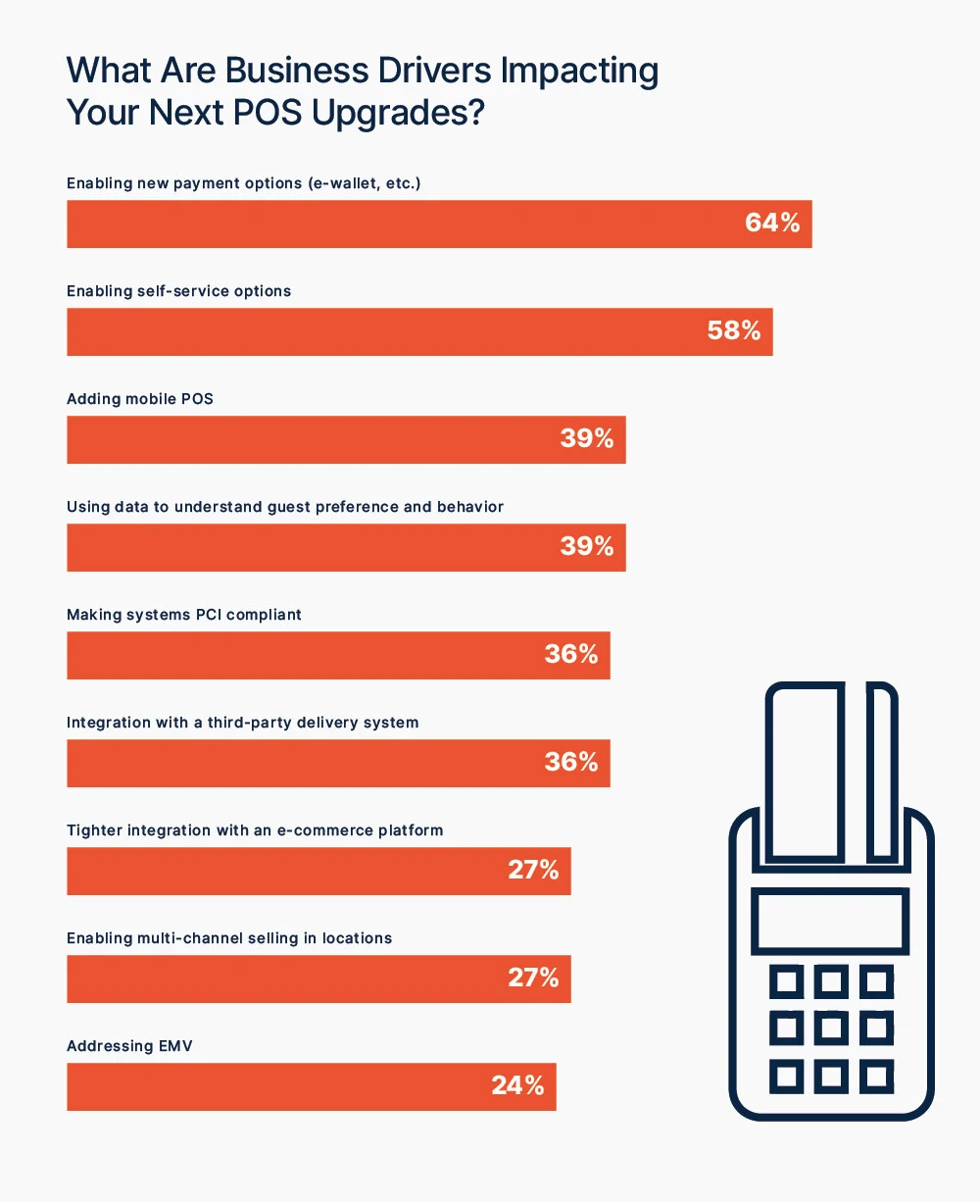 Features & Functionalities Driving POS Purchases
The integration of features and functionalities for POS software has grown. Loyalty tools have seen increased demand, with 49% of operators planning to incorporate.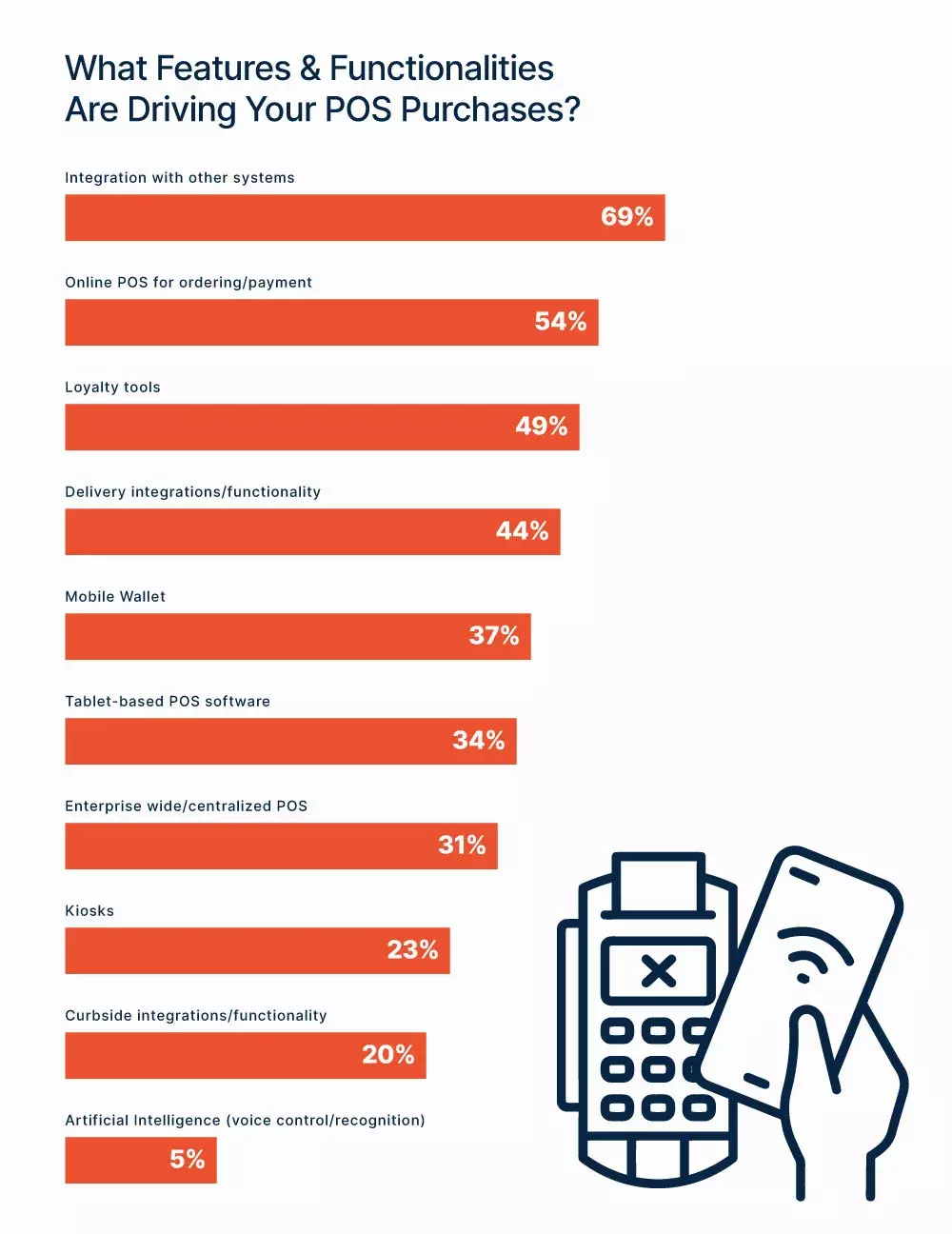 Using POS Data to Enhance The Experience and Drive Revenue
POS data can be used to monitor all aspects of your restaurant's performance. Analyzing the data is an advantage to your business because it allows you to see what's working and what's not. Approximately 64% of operators leverage data for menu optimization, 50% use it to track digital engagement, and much more.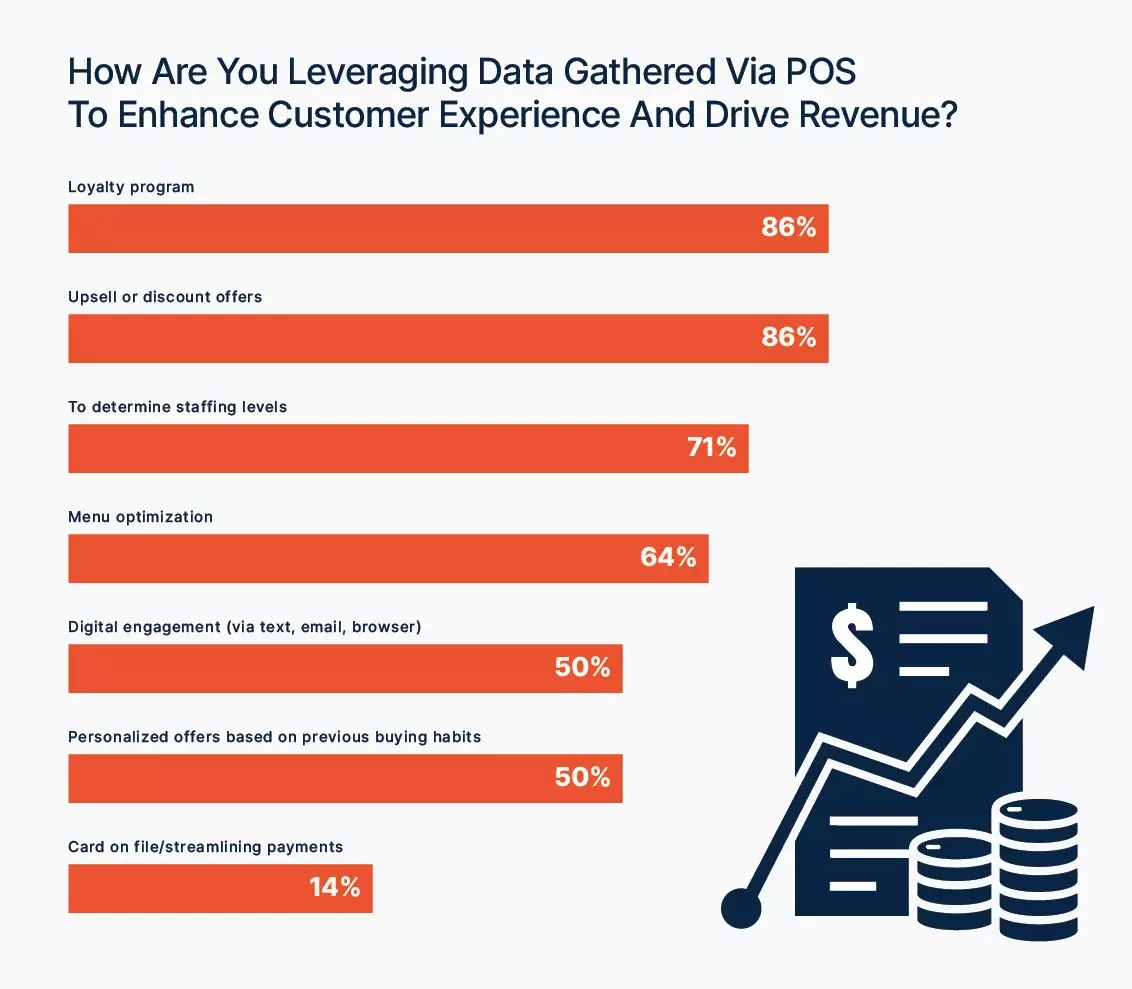 Conclusion
As more technology continues to emerge in 2022, it's crucial that restaurant operators use their POS software to their full advantage. This means that staying up to date with the latest trends should be a top priority.
The restaurants that are going "digital-first" are the ones set up for success. Consumer demand for mobile ordering and contactless payment will continue to grow, and it's critical to keep up with the competition.
Mad Mobile can help your restaurant quickly launch contactless payment, curbside, kiosks, as well as tableside, online, and QR code ordering with a powerful integrated suite of mobile restaurant solutions.
Reference: Restaurant Business Online
Reference: Hospitality Technology