What's a great restaurant experience without communication? Communication is one of the most important elements within the restaurant industry. 
There's constant conversation between restaurant staff, management, and most importantly, your customers. Reciprocate the same energy you put into communicating with your staff with your customers also.
Right now, restaurants are facing the effects of COVID-19 and your customers need to hear from you. In this blog post, we're going to cover tips for effective communication and different methods to do so. 
Tips for Better Communication
1. Be As Transparent As Possible
Communicating through the coronavirus crisis is difficult, yet it's important to remain honest. Be transparent with your customers about how COVID-19 has affected your business. They may be more supportive than you think. 
Explain all the precautions you are taking to keep your customers safe when they order from you. This can include communicating about your cleaning and food safety actions. Also include the transition to all staff wearing masks, especially during delivery.  
Tell your customers what you know and what you don't. Make sure you have reliable sources of information when informing your customers. Just be truthful and tell them what you're doing to keep business going. 
2. Consistent Messaging
This is a very important tip. You want to make sure you are giving the same information to all your customers.
You can avoid frustration and confusion from miscommunication if you follow this tip. Keep all your employees aware of any changes so they all can deliver the same message to your guests.
Discuss changes in hours, the menu, and delivery efforts with your staff daily.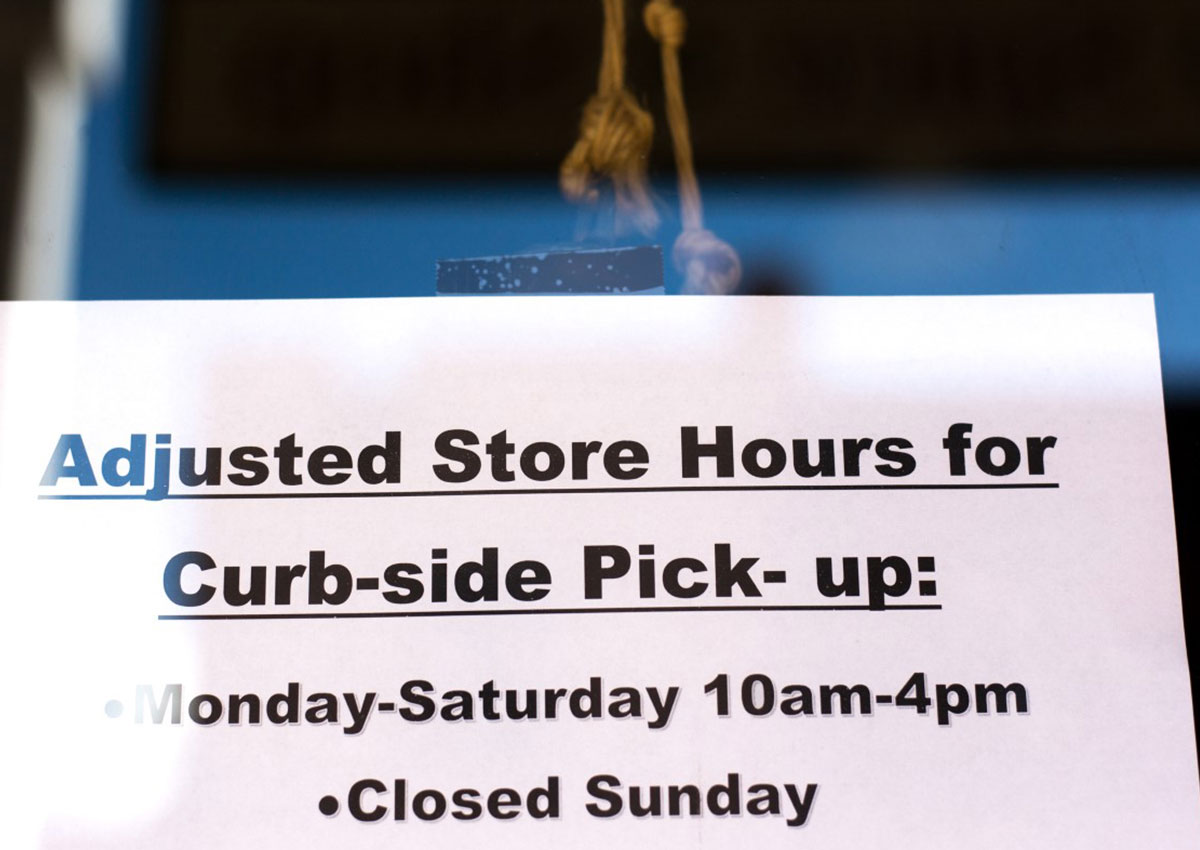 3. Expect Their Questions and Give Necessary Updates
How often are you giving your customers updates on your restaurant? Though you may not need to post updates every day, you don't want there to be any confusion. 
With the information you do give them, don't overload it. Be brief with enough context to get your message across. You want to engage your customers and lead them to direct action. This can be your website or number to call so they can place an order. 
4. Listen to Your Customers
"You asked & We've listened!" Use your customer's input and listen to what they need. The demand for certain food items and services (curbside pickup, no-contact delivery, etc) is changing and it's essential to adapt. 
Employees on the front line with your customers need to listen. They provide real-time feedback that you can use to improve communication.
Your customers are also dealing with the effects of COVID-19 in ways that you may not know. By listening to what your customers need, you can capitalize on helpful opportunities.
Listening to feedback gets you stories to share with your employees and customers. Sharing supportive news during this time will help encourage everybody.
Different Methods of Communication
The best method in which communicating with your customers depends on who you serve. Regardless, there are different ways to do so. Your communication with your customers will improve if you have access to all of them.
Some of these methods may work better for you versus others but find out what works best and go from there. 
Online
Did you know that 90% of guests look up a restaurant online before dining? If you don't have a website already, use this time to get one created. This is the first way to effectively communicate with your customers. 
In the wake of COVID-19, being online allows you to update all your restaurant information. You want your customers to be aware of changes in hours, new takeout menu, and safety procedures.
This is also a place where you could include an updated message from your CEO on COVID-19. Addressing a letter to your customers about temporary closures and procedures is essential. 
Your guests want to know the efforts you are taking to reinforce food safety during this time. That leads us to the next method of communication where you can physically show them.
Social Media
Social media platforms are one of the greatest communication tools for your restaurant. Platforms such as Facebook and Instagram allow you to share real-time updates. 
Now, more than ever, real-time updates are a must because business is changing every day. These outlets serve as a space to share photos and daily stories to keep your followers updated. 
Many restaurants are posting photos of their daily hours, specials, and delivery efforts. This would be the perfect place to thank your customers for their supportive efforts.
It's important to note that with your social media accounts, you must engage with your customers on it. This means replying to comments and questions that they may have during this time.
Email & Text Messages
Another way to communicate with your guests can be through email and text messages. Customers often opt-in for SMS messaging through loyalty programs or reservation systems.
When you have access to send text messages, this can improve the guest's experience. With the shift to no-contact delivery, the ability to communicate via text is a must. Send a message to your guests after finishing food delivery and thank them!
Emails serve as a great method of communication for special promotions and updates. Consider creating a weekly newsletter containing important and useful messages for your guests.
Streamline Your Communication 
Optimize communication with your guests with our Restaurant Guest Management System. This allows you to communicate with your guests easier than ever.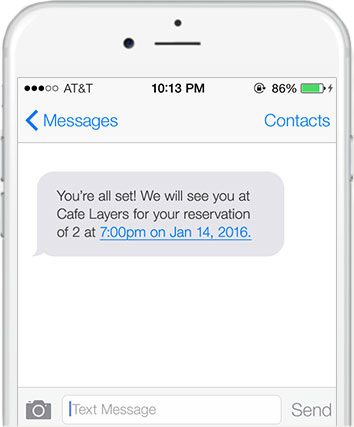 This is an essential tool as we have currently shifted to curbside, takeout, and delivery. With our solution, you can text your guests as soon as their order is ready for pickup. Our system also gives you access to sending out daily promotions through text and email. 
Remember, the goal is to keep your guests and staff as safe as possible. Listen to your customers, deliver consistent information, and be honest at this time.
Create a safe and efficient flow to your business with us. Begin streamlining your communication today to improve your customer's experience.