Restaurants give both parents and kids a much-needed sense of normalcy. As restaurants reopened for dining in the fall of 2020 and COVID-19 restrictions loosened, children who were wearing masks all day at school appreciated an escape with an afternoon out of goodies.
And as kids go back to school in 2021, it's not much different this season at the start of the school year. So, if your restaurant wasn't offering any back-to-school promotions in 2020, rethink that to recoup any lost revenue during the height of the pandemic and offer specials this school year.
In this blog post, we're going to provide you with the top back-to-school promotions. These will help you engage daily with parents, kids, and college students. Check out these restaurant promotions that are in the school spirit.
Here are 9 back-to-school specials that will help drive sales:
Before- and After- School Specials
If you own a restaurant or coffee spot that gets busy in the mornings or after school, this is for you. You can create a special that is only offered from opening until 8 a.m. and then another for after school. This can be a new coffee flavor, breakfast, or snack offered at a special price.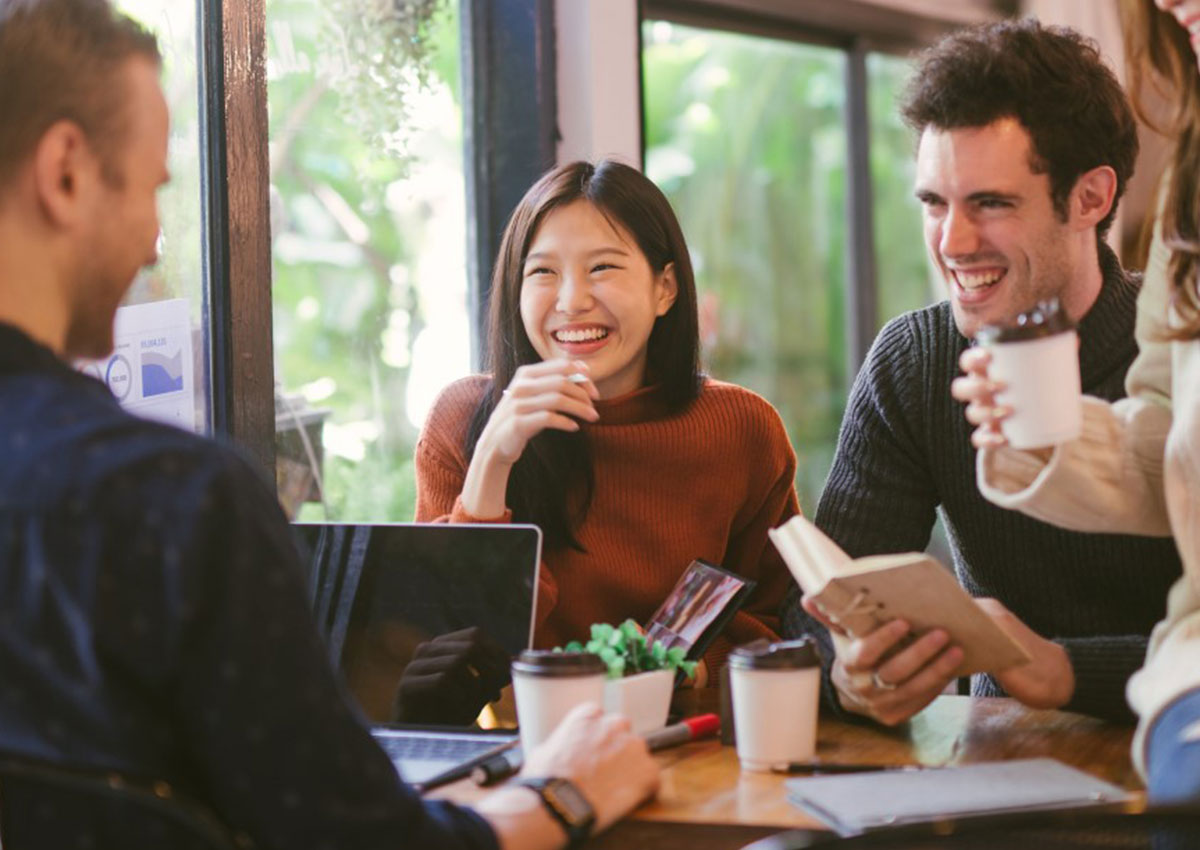 After school, middle and high school kids like to walk home with their friends, and they come to your restaurant in sizable groups. Handle these peak rushes the right way with a handheld tablet ordering system. With this, you can serve your customers faster and more efficiently whether in-line or at a table.
Lunch Specials
Back-to-school deals during lunch are one of the best ways to attract both teachers and older students. It's common for high school students to go off campus for lunch and they want the best deal.
For example, a local pizza place can offer a deal that includes a slice of pizza, a side of ranch, and a drink, all for three dollars. This offer can be an exclusive deal to students and teachers and only during lunch hour. This is just one example to help put back-to-school lunch specials into perspective.
School Night Promotions
This kind of special can easily appeal to parents any day of the school week. Do the cooking for them and let them take the night off from making dinner after a busy school and workday.
You should create a specific name for this promotion, so it speaks directly to your target market. For example, use the nickname or mascot of the school. If it's the Bulls, call it Bull Rush night.
You can extend the special promotion either before a big football game or after the game to support the hometown team and the community.
One Southern U.S. chain, Beef O'Brady's, is prominent with these types of promotions. Traditionally in smaller towns, the chain will have helmets of the high school football team, high school baseball jerseys and photos of the athletics teams in the area. Those are gathering spots for the fans before and after games.
Another promotional offer is family-style meal kits. These were a growing trend during COVID since the shift went to takeout only. Meal kits are easy to throw together and provide great leftovers the kids can take to lunch the next day.
The number of specials you can run for back to school is endless. Decide on which ones you want to run based on your customer base and food offerings. The most attractive ones will benefit both parents and students.
Get Involved in School Events
Instead of trying to get back-to-school customers into your restaurant, go out to them. Get involved with a school food supply drive, let the drama club, cheerleaders, or band use your parking lot for a fundraising car wash, or cater an on-campus function.
As schools return to the classrooms, administrations will look to supply food for meetings, theater productions, dances, or fundraisers. This is a huge promotion opportunity for your restaurant. Although events may be limited right now, schools will still host teacher appreciation luncheons or socially distanced PTA meetings.
Social Media Giveaways
What better time for free stuff than before going back to school? A social media giveaway will help increase your visibility and give you new exposure. This will allow you to connect with your existing customers and attract many new ones.
Giveaways are the perfect way to drive engagement. They excite customers and spark off a chain of sharing. With this giveaway, make sure you have an exciting prize. It needs to apply to your brand and something your customers want or need. Since this is a back-to-school giveaway, there are many simple things that can be in this bundle.
Here are some ideas:
A gift card to your restaurant

Gift card for school supplies

Restaurant branded clothing (hats, t-shirts, coffee mugs, etc.)

A backpack full of school supplies

A free item for a whole year

All-inclusive family dinner
These are just some basic items that you can include in your giveaway. They're relevant back to school and can appeal to both parents and students. To get the most engagement out of this post, have clear guidelines on how to enter like this:
Follow our restaurant on Instagram!
Like this photo.
Tag 3 friends.
For bonus, entries share this post on your story and tag us!
The rules above are simple and easy for all your customers to follow. For more help, check out this Instagram Giveaway Rules Guide.
Outstanding Grades Rewards Program
Back to school means homework and tests are right around the corner. Start a program that recognizes students working very hard in school. This is a fun way to get kids excited about tests if they know about your great grades reward program.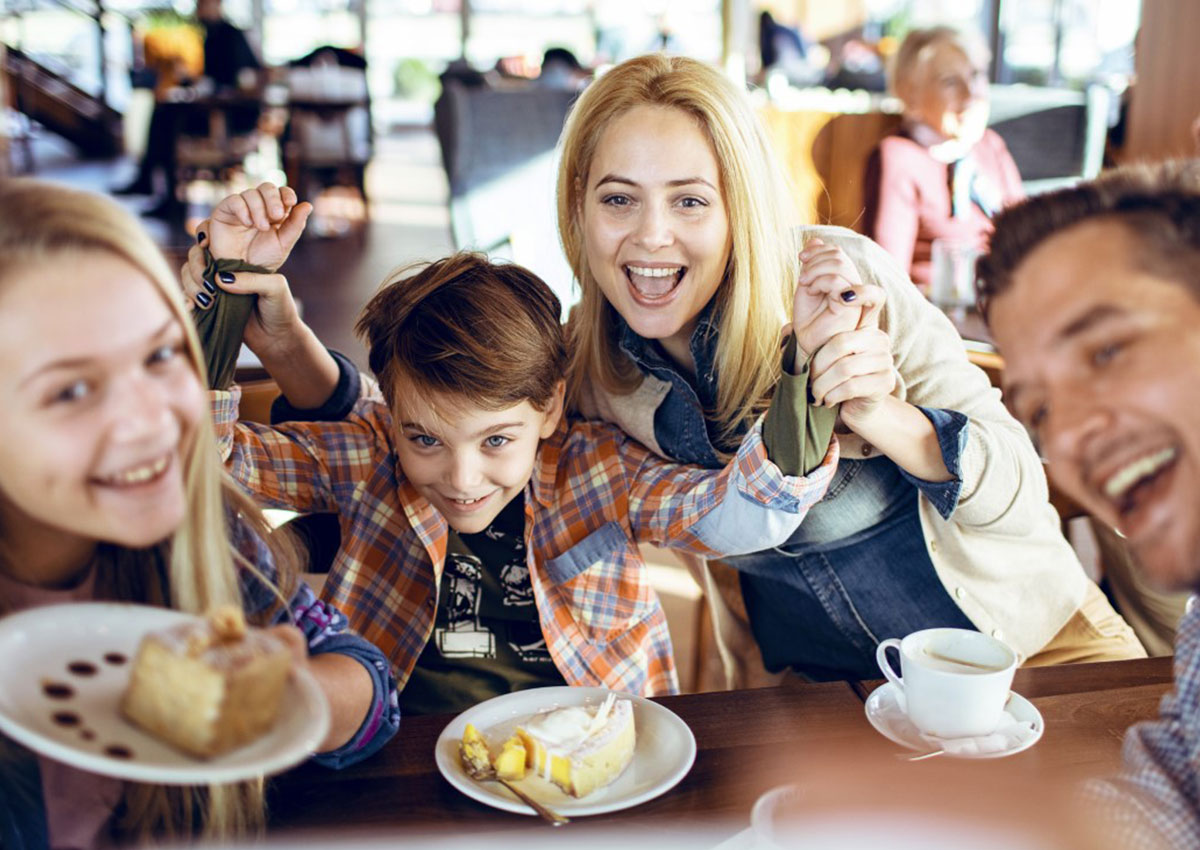 If students get an A on a test or their report card, they can get rewarded with a food freebie. Create a flyer about this and place it in a place with high visibility. Clarify that all you ask if they bring in the test or report card for proof.
Incorporate this tactic into your social media strategy. Create a fun hashtag that parents can use to show off how proud they are of their kids' schoolwork. Be sure that the hashtag for this promotion has your restaurant name in it. A couple of examples are #MadGrades or #MadStarStudent.
Share photos on your social accounts to increase awareness of this fun program. A promotion like this can help increase community support and create lifelong customers.
Kid-Friendly Happy Hour
It's time to take "Happy Hour" and make it kid friendly. During after-school hours, something you can offer is half-priced kid menu items. This will attract families of all sizes and boost foot traffic during that time. Paired with your regular happy hour specials and both kids and adults can enjoy this. Parents can enjoy a refreshing cocktail after a long day while feeding their kids at the same time.
It's important to choose hours right after school around 3-5 or even 6 p.m. if it is doing very well. After doing this for a couple of weeks, check out your numbers to see if the items and time of your happy hour are working.
Loyalty Program
The best way to drive repeat visits from your customers? Having a loyalty program in place. To gear this program for your younger kid customers, you can offer punch cards. Punch cards are exciting for kids because they can physically see when they will get their prize. For your older demographic, you can use a system that has an easy check-in with their phone number or mobile app.
Loyalty programs are a great form of communication but also attract customers. Both forms act as an incentive for guests to come often to collect rewards. It's a tried-and-true marketing tactic!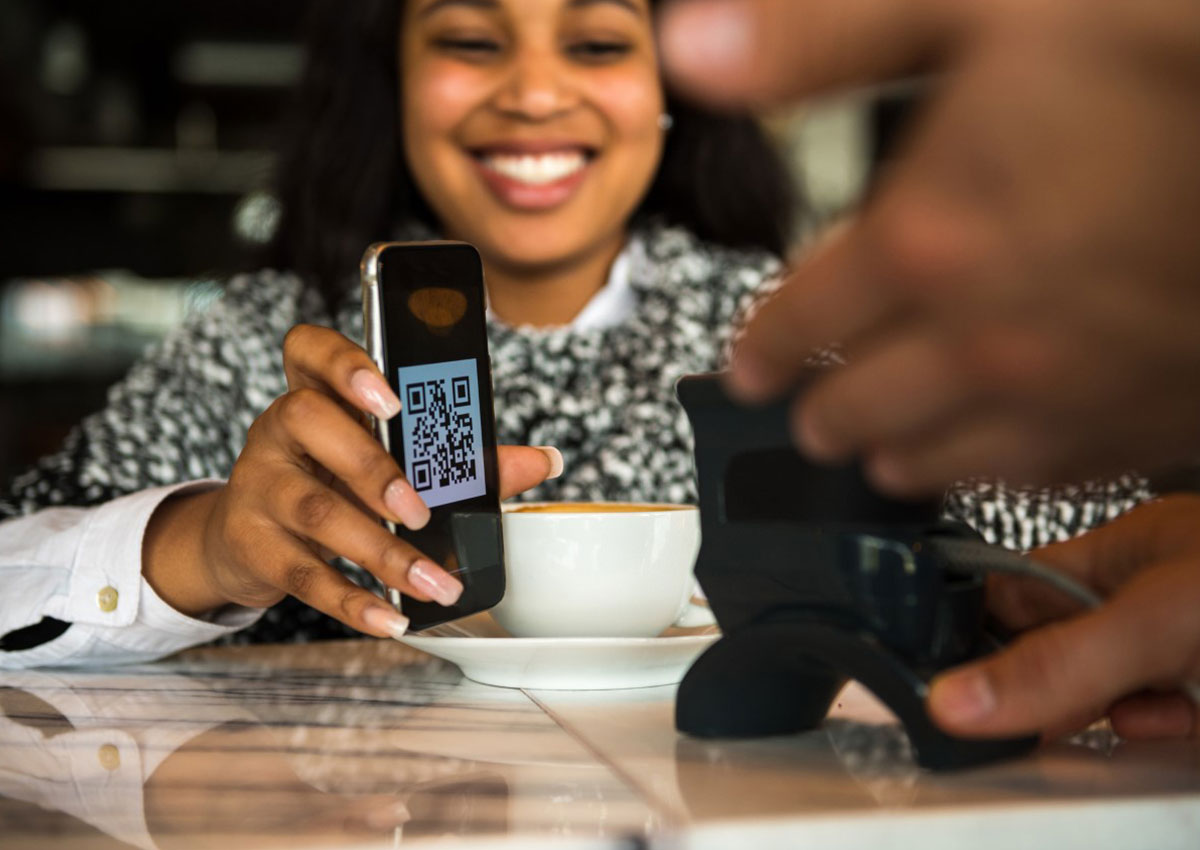 Teacher and College Student Discounts
Show your community teachers some appreciation! Going back to school can be stressful and a little love can go a long way. Give your local educators a small discount or even create certain specials for them. Teachers frequently order food at the same time for other staff and you want them to order from you. In this situation, meal kits can appeal to them as well as other teacher specials.
Creating specials specifically for college students can be a little harder. With schedules all over the place, one of the best things you can do for them is to offer student discounts. It can be as easy as showing a valid college ID and receiving 10% off.
Bars can easily appeal to college students by hosting a College Night. This can be one night from 8 p.m. to close, where you offer half off all bar tabs or $3 well drinks. College Night draws a big crowd and increases revenue.
Time to learn
Despite a minor improvement to where the current school year may look better than last, one thing remains constant — people still need to eat.
Use these back-to-school promotions to draw people in and maximize your profits. To support this, see that your restaurant has online ordering ready and a loyalty program in place.