Looking to expand your customer base and increase your profits? The lengths restaurant owners used to have to take to bring in new customers are not the same lengths you need to take today.  
All the time and effort you've put into your restaurant can go to waste if you don't have a solid marketing strategy. 
Drawing in new guests can be a struggle, we get it.  So, we came up with five tips to help you out. Everything from offering promotions and hosting events, to fully using your online presence. 
Here are five different ways to attract new customers to your restaurant:
#1 Give Special Promotions and Discounts for First-Time Customers
Getting people to come in for the first time can be tricky, but it doesn't have to be. Give people an incentive to come in by offering a happy hour or a daily promotion that's too good to pass up. Happy Hour brings in guests during slow hours by featuring specific specials and discounts. 
When you host specials such as Taco Tuesday or half-off bottles for Wine Wednesday, make it known. Offer guests 10% off when it's their first time dining with you and when they check in on review sites like Yelp. This allows for more exposure online as well as exposure to new customers. 
Pay attention to your regulars that come into your restaurant and get to know them. When you go the extra mile to do something nice for them, such as taking care of their dessert, it will pay off. Next time, they bring their friends and it's more business down the road for you.
#2 Host Events to Draw in New Guests
Hosting events is the perfect opportunity to draw in new customers. This allows your regular guests to come in and also bring new faces. 
If your restaurant chooses to stay open during holidays, make sure to capitalize on that. Your holiday hours need to be visible on your website and consistent across social media. Your staff should also communicate with guests about upcoming holiday events/hours. 
Christmas and New Year's Eve are the perfect times to offer a prix fixe menu and boost your reservation numbers. Extend an exclusive invite to your guests when they dine with you. This can be an afterparty in the restaurant or a champagne toast at midnight.
Another idea is creating a series of weekly events such as a wine series or beer tasting. You can partner with local wineries and distilleries to come share their products. This allows you to give new people a glimpse of what you have to offer. Shareable experiences will get people into your door and then lead them to return again.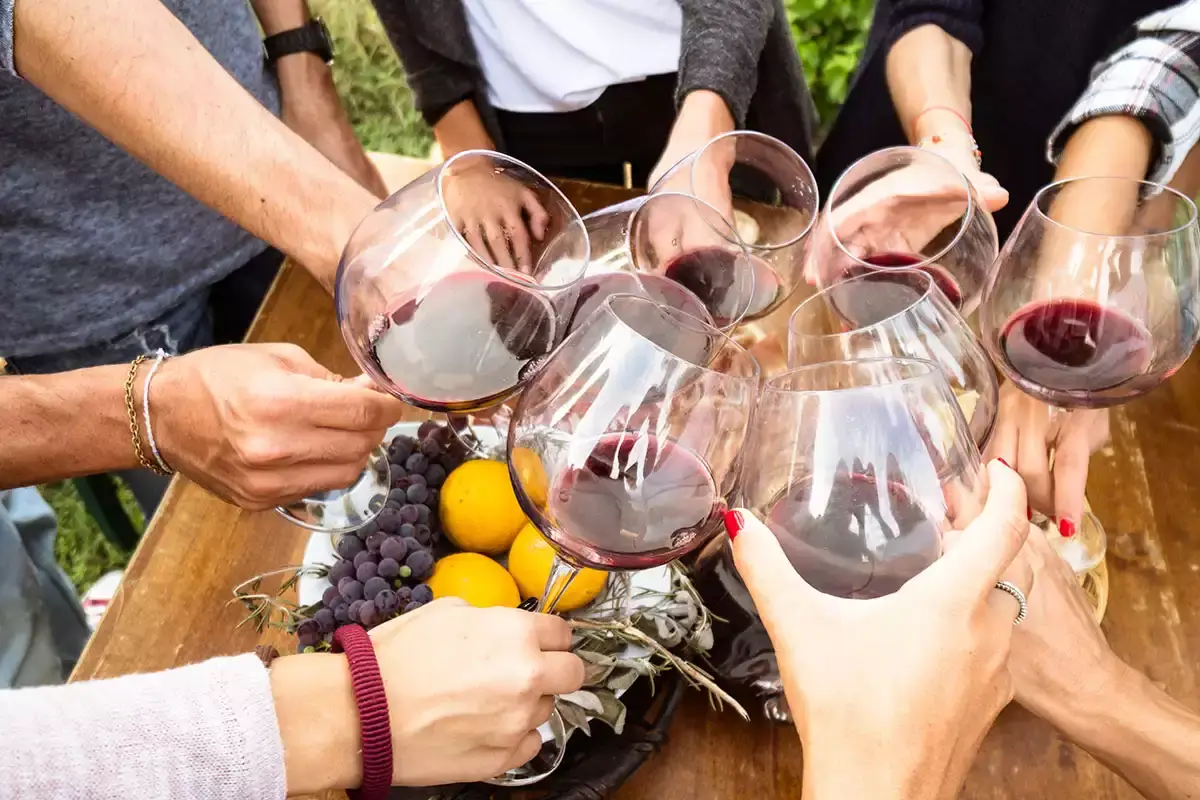 #3 Be Present Online
What's your online presence like? Is your website easy to navigate? Do you have a social media profile set up? And what about review sites?
Make sure both your website and social media profiles include restaurant details. Specific information such as your hours, phone number, address, and up-to-date menus. Put the link to your website in your bio to be consistent across your social media platforms. 
Focus on specific platforms where you can excel. Instagram and Facebook are great outlets to share customer stories. Follow local foodies and regulars to stay in touch. Look at who's tagged your restaurant in recent photos and ask if you could share their experience. Posting events and sharing images of specials your chef whipped up.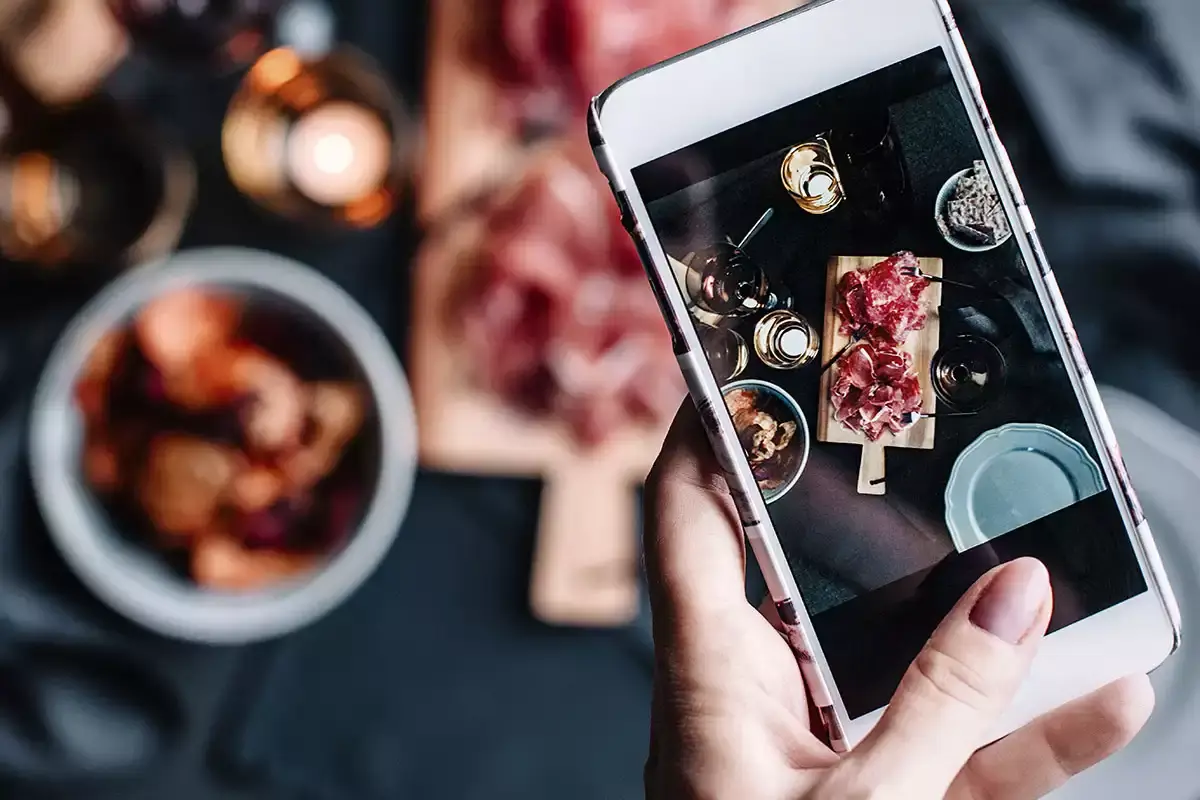 Marketing within the restaurant industry is changing and you must be online to get new customers. Your guests will feel more enticed to come in when your restaurant is top of mind and top of the social feed. 
#4 Offer Online Ordering
Did you know millennials are three times as likely to order-in than their parents? Integrating with food delivery apps such as Uber Eats, DoorDash, or Grubhub is crucial.  Consumers want convenience. They want the ability to order online and have food delivered to their door.
Make it easy for guests to connect with you by offering online ordering on your website. Your customers need a system that is approachable and easy-to-use. 
You can run a more efficient restaurant with a POS system that integrates online orders. Get them all in one place with Mad Mobile's online ordering solution. 
Online ordering is growing at a more rapid rate than dine-in traffic. Each day you spend without a modern POS system, you are losing money and customers. The goal is to attract new customers, not push them in another direction. 
#5 Take Advantage of Reviews
Reviews are one of the most underutilized tools in the restaurant business. They are essential to your marketing strategy. One of the first things people do to learn about new places is to look at review sites. Around 55% of customers read reviews on sites such as Yelp. 
Be present on review sites and make it easier for guests to discover your restaurant. This will also allow guests to share their positive experiences.   
Engage with the online community by responding to all reviews, positive and negative. Responding to negative reviews can lead to loyal customers if you fix the problem. 
Learn more about how online reviews impact your restaurant in our recent blog – What Restaurant Owners Need to Know About Online Reviews. 
All these different methods for attracting new customers complement each other. Start small and begin to put these methods into your marketing strategy. Work your way up from there and you will have lines of new guests out the door. 
Give guests a reason to try your restaurant, and also a reason to come back again.