Simple and Intuitive Fast Casual POS System
Bust lines, improve order efficiency and build a loyal customer base with Mad Mobile's Fast Casual Point of Sale.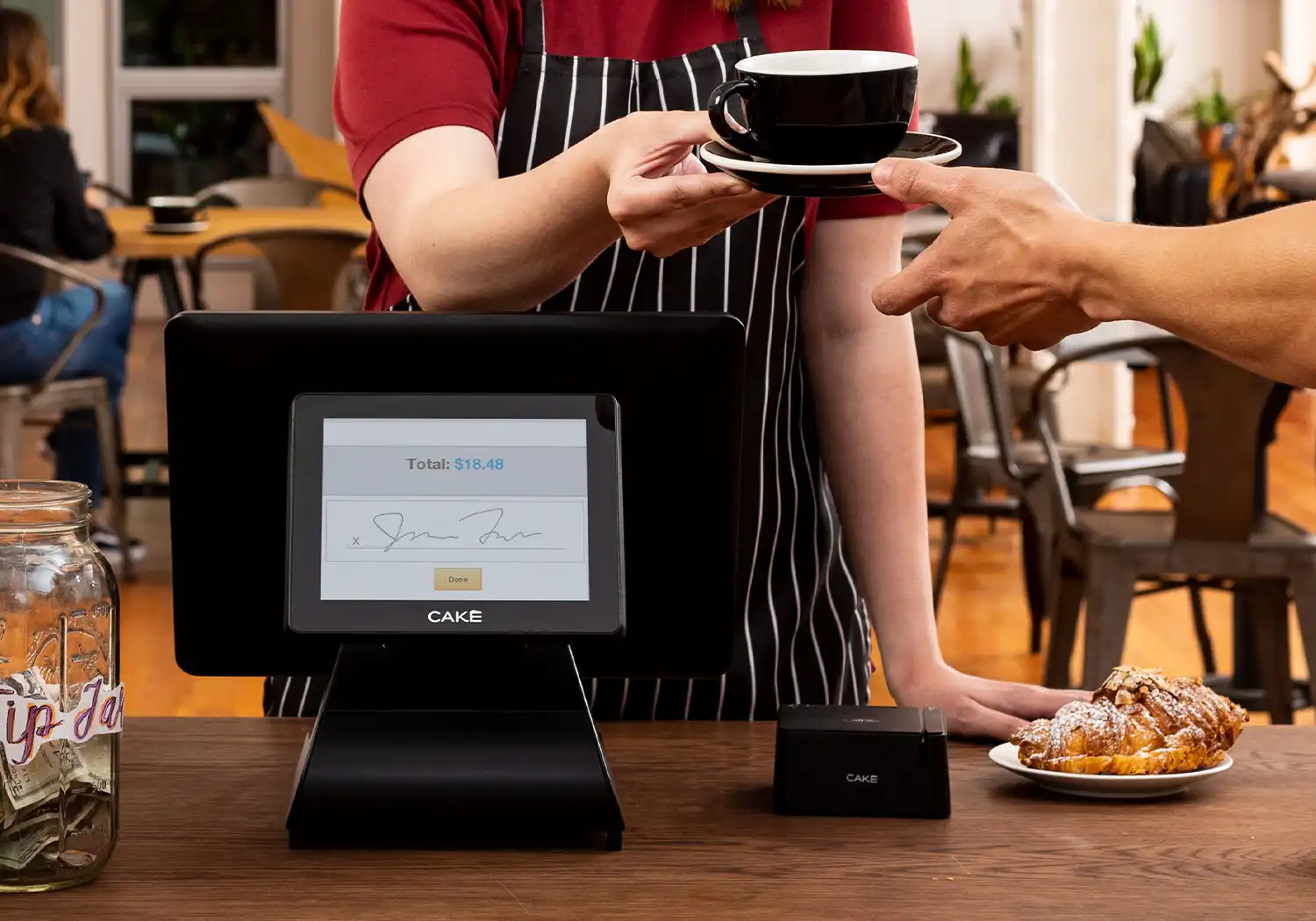 TOUCH. SWIPE. MASTER IN MINUTES.
Speed Through Orders with a Simple & Intuitive User Interface
Our intuitive, easy-to-use interface has all the fast casual POS features your restaurant needs to run like a well-oiled machine.
Reduce Order Errors
Taking orders has never been easier with intuitive item modifiers. Add avocado? No pickles? We've got your custom orders covered.
Track Inventory in Real Time
Provide staff with up-to-the-minute counts on remaining items so you never ring in an order for something that's been 86'd.
Build Customer Loyalty
Turn an unsatisfied customer into a happy one, or simply reward customers for their loyalty. You have the flexibility you need to discount any way you want.
Easy Menu Management
Customize your menu your way with menu items, categories, and modifiers. Edit your menu in one place and watch it update everywhere it appears.
Reduce Wait Times & Walkaways
Our tableside ordering solution helps you shave valuable time off your fast casual dining experience, leading to happier customers.
Take orders table-side and reduce potential errors
Accept payments directly on the tablet
Improves guest satisfaction and speeds up your order process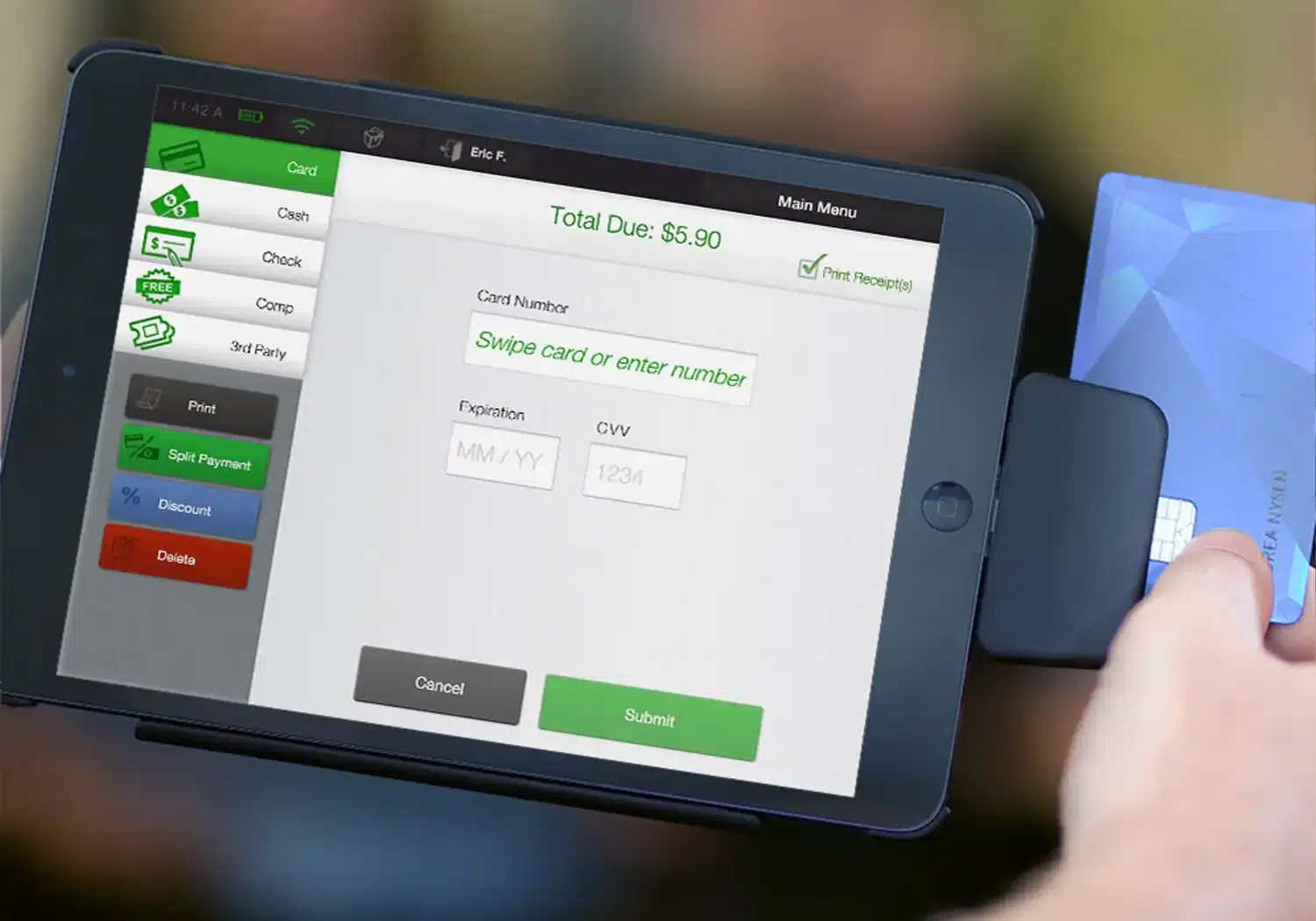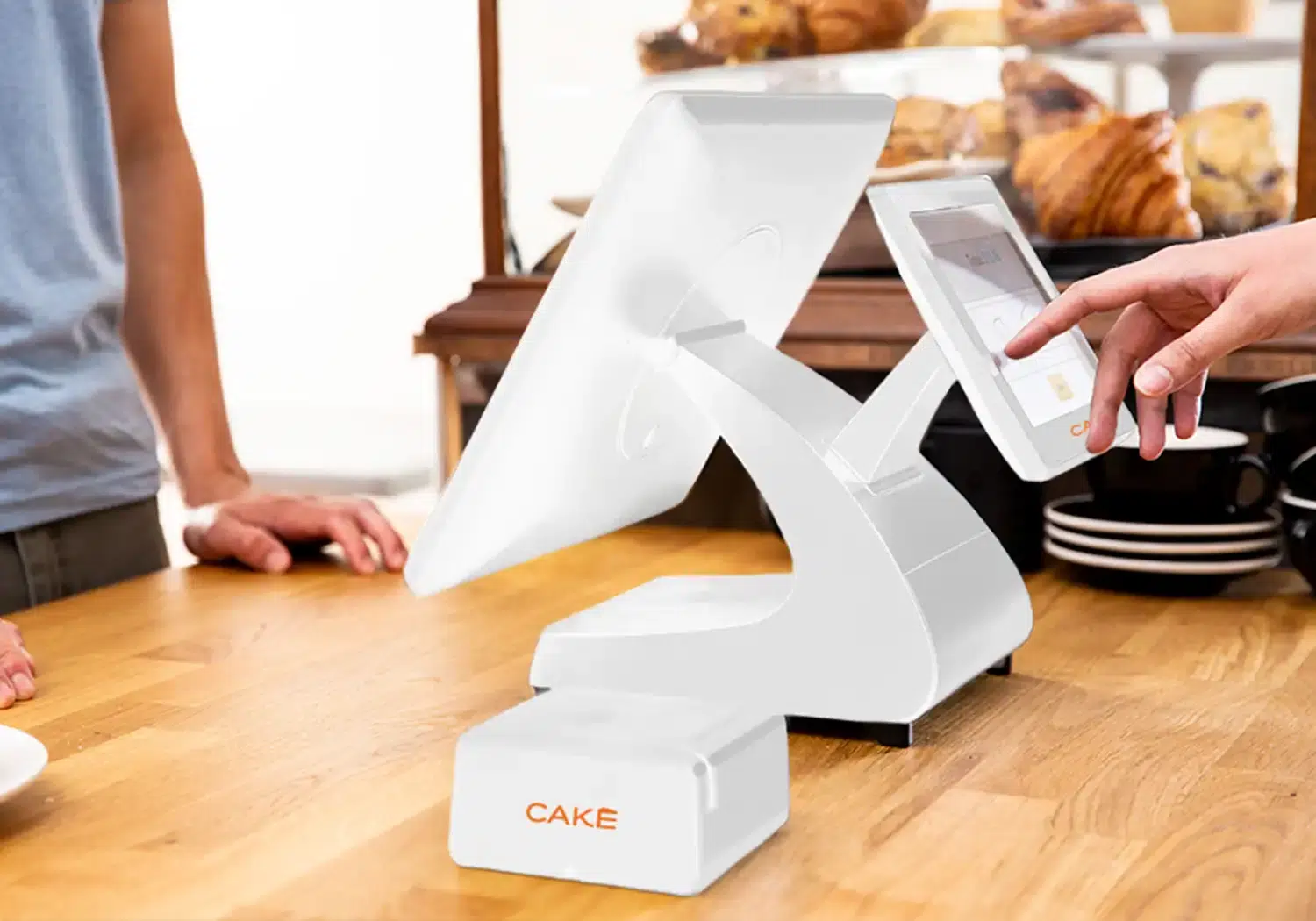 PROVIDE A SEAMLESS CHECKOUT EXPERIENCE
Guest Facing Touchscreen Display
Our Fast Casual Point of Sale stations include an optional customer-facing touchscreen that helps guests review orders, add tips, accept e-receipts, and sign credit cards seamlessly.
Increase employee tips
When guests are prompted to tip, they tip 3x more. More tips = less turnover = more money saved.
Improve wait times
Keep things moving quickly with a touchscreen that increases your efficiency with every payment.
Less overhead
Save the expense and paper waste with e-receipts for customers.
Online Ordering & Guest Management
Our Reservation and Waitlist solution, combined with Online Ordering, improves wait times, optimizes new revenue streams, and increases customer loyalty with discounts and tags for personalization.
Eliminate third-party fees from other online ordering services
Customize your online ordering menu, delivery radius, and fees
Automatically 86 items in your POS and Online Menu when you're out of ingredients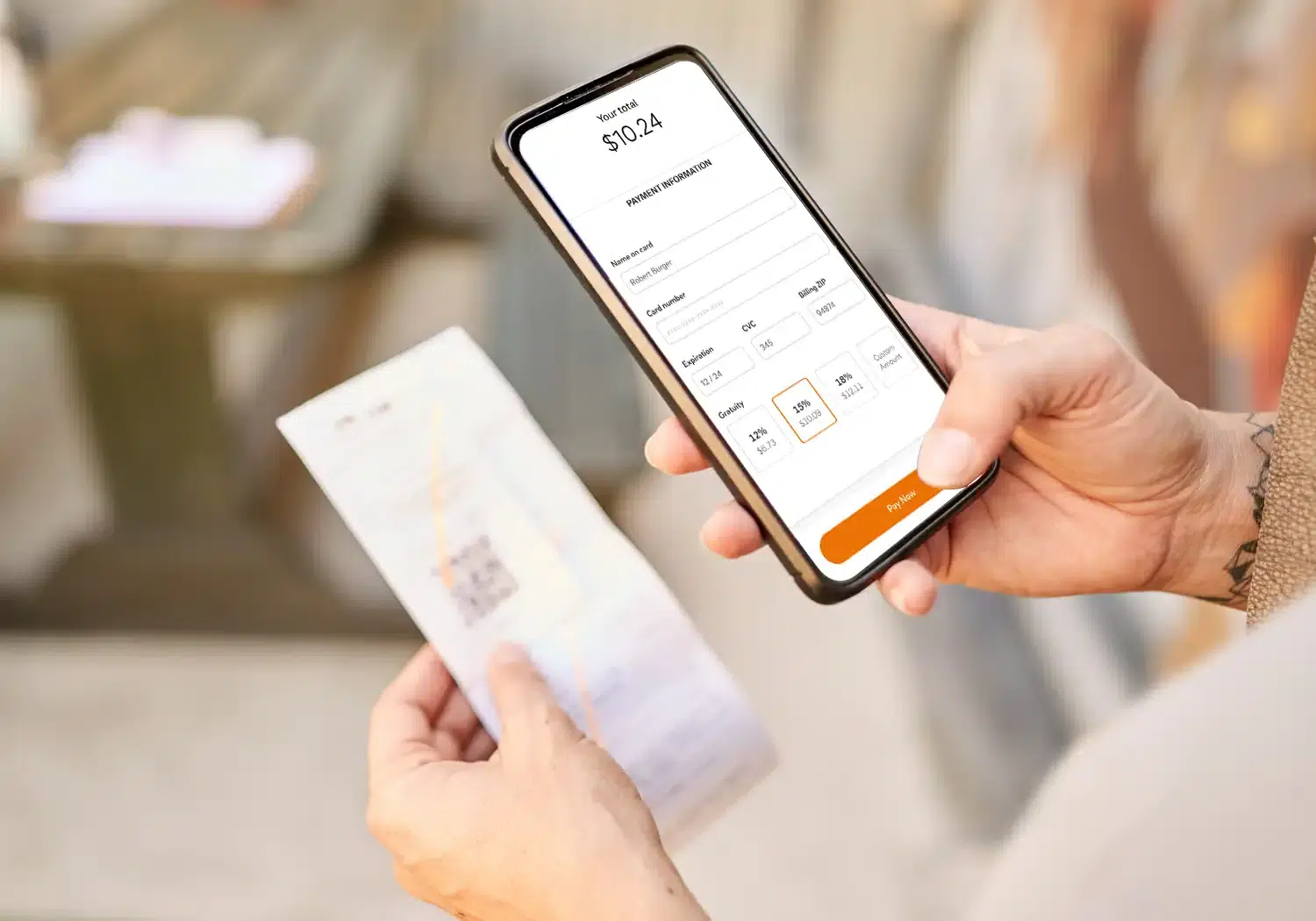 Dynamic Reports, Direct from the Cloud
Review dynamic reports stored in the cloud from any device. Track everything in real time, including weekly category sales, wages, hours, and more.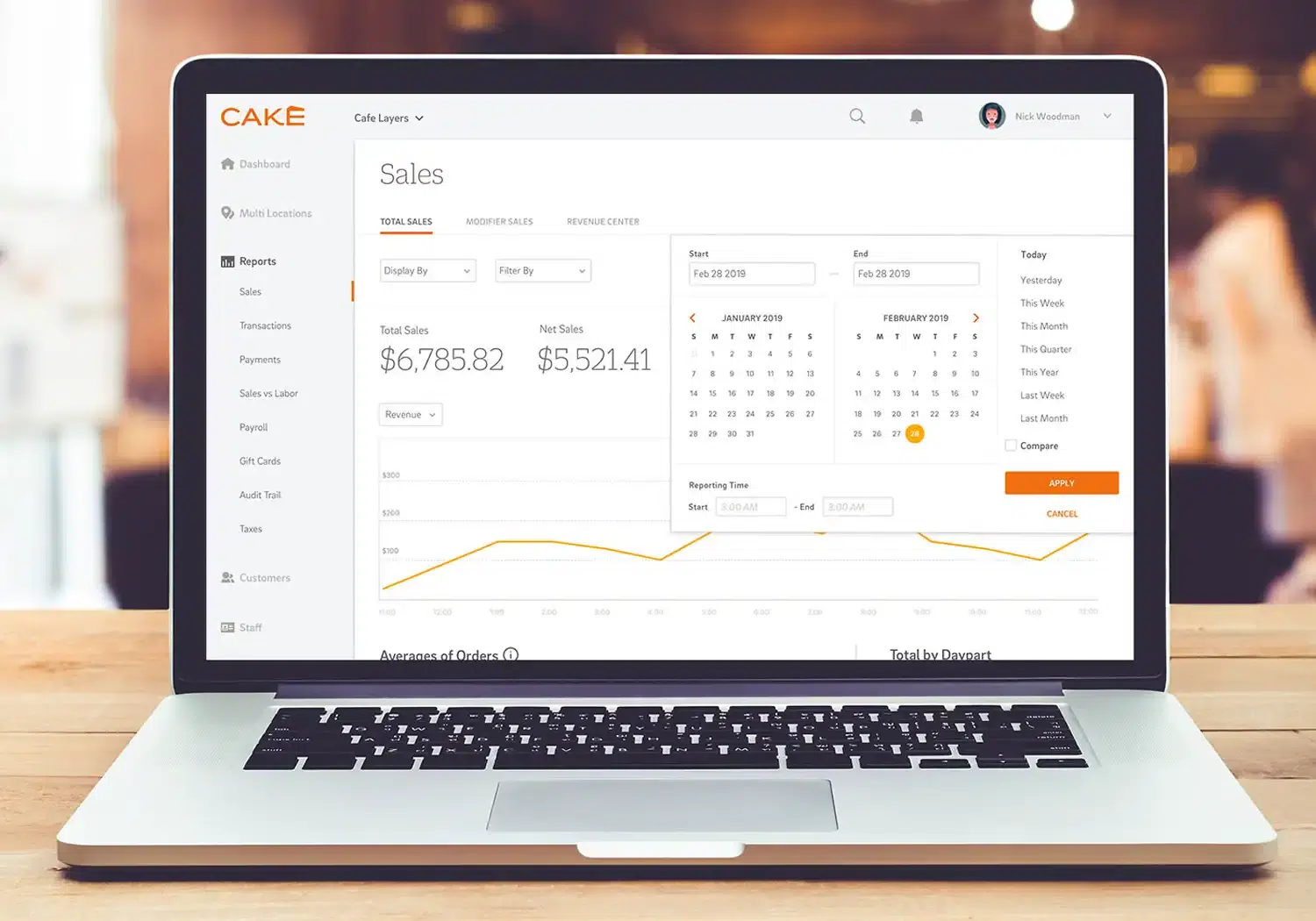 Know what's working and what isn't.
Analyze which menu items are bringing you the most sales and which items are just taking up space.
See how your business is doing.
Understand how your sales are trending over time and even see which days and shifts are your busiest.
Keep tabs on your employees.
Reward your top employees and identify those who need help. View reports based on employee sales, voids, discounts, and hours.
Build the perfect schedule.
See your busiest and slowest hours of the day, so you'll know when you need extra staff and when you don't.
Set permissions for every employee.
You decide which permissions your staff members have with easy-to-assign access levels.
Access your reports any time, anywhere.
Real-time, dynamic reports are stored in the cloud and accessible from anywhere via smartphone, tablet, or computer.
Request a demo from a product expert who can show you how our All-in-one POS can help your restaurant.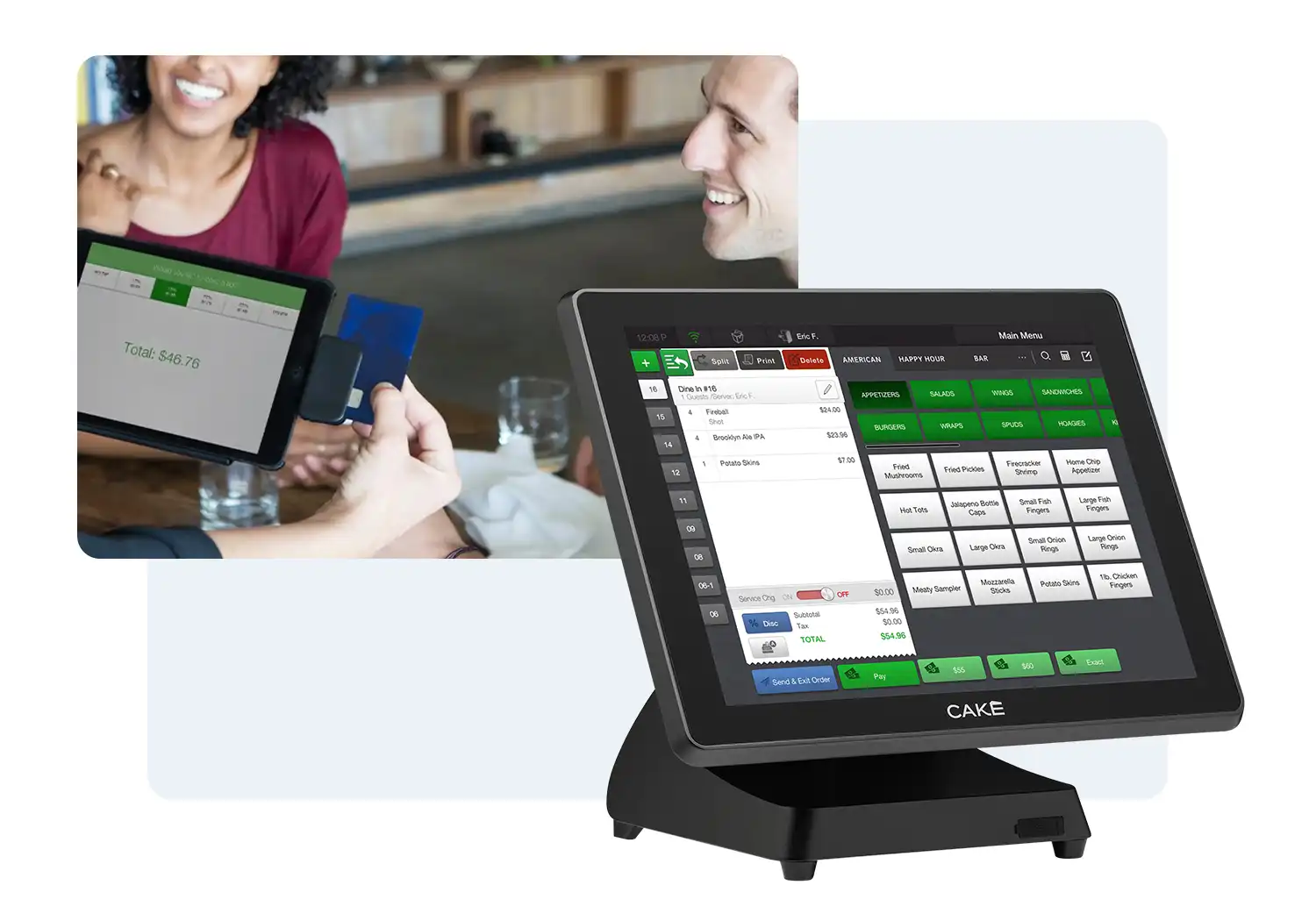 Get A Free Demo Of CAKE by Mad Mobile
The platform that enables mobile experiences