Why Restaurants Choose CAKE by Mad Mobile vs Toast
CAKE by Mad Mobile consistently beats Toast in Ease of Use, Quality of Support, and Ease of Doing Business.
Simple User Interface
Our simple user interface was designed with your restaurant in mind.
Built for Restaurants
Mad Mobile's All-in-one POS user interface was built specifically for restaurants, allowing you to get more done faster than any other POS.
Quickly Onboarding
The simple user interface makes onboarding a breeze. Employees can be trained to use the system in only a few minutes.
All the Features You Need
On-the-fly menu adjustments, firing up menu items to multiple prep stations, automated time management, and so much more.
"CAKE is robust enough to meet our needs as a casual restaurant without being cumbersome, hard to learn, or difficult to customize… all while being very, very affordable. We needed a POS that allowed us to use tablets at the table for order-taking and payment. I have rarely had trouble reaching their customer support, at all hours of the day and week. CAKE understands the demands of the changing market and is easy to work with."
– Dick Govier, Aqualand Ale House
Better Guest Management
Guest can order food or reserve a table directly from Google, making their experience that much easier.
Seat Up to 7% More Guests
With our Reservation and Waitlist solution, you'll reduce no shows and provide more accurate wait times at the host stand.
Upgrade Your Reservation Process
Accept online reservation and make changes on-the-fly. Say goodbye to messy handwriting and lost reservations.
Build Loyal Fans
Increase repeat visits with promotional offers that can be redeemed right from their phones!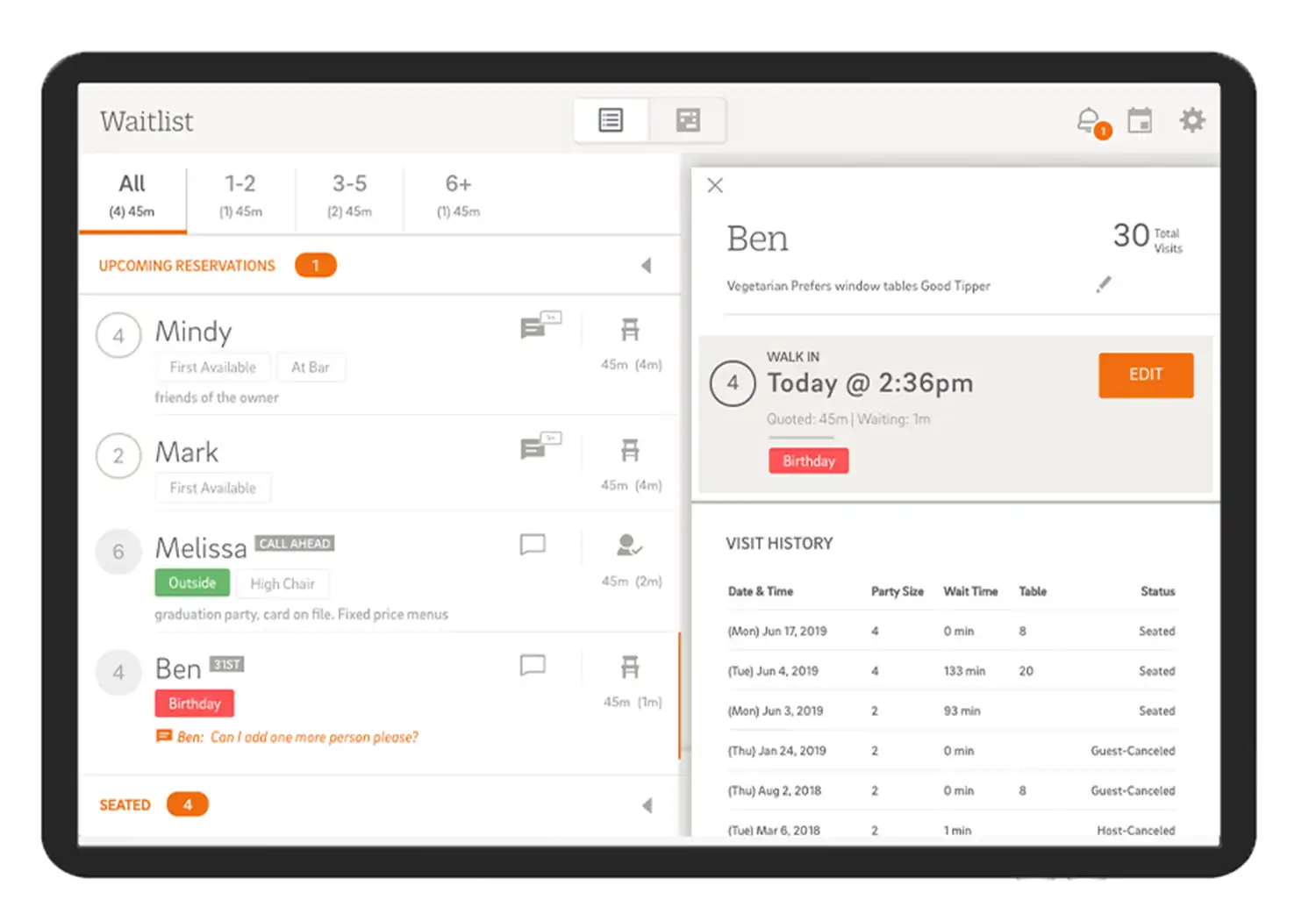 "CAKE is great all around! Easy to learn the system which saves time training new employees and the reports are thorough and easy to navigate also. The additional options for online orders and other features are really nice! The customer service is also consistently great! Lastly, CAKE is always upgrading and improving which costs us nothing extra! That alone is super awesome!"
– Roland Flores
Best-in-Class Partnerships
PayPal
Accept PayPal Order Ahead directly on your Point of Sale.
Shogo for QuickBooks
Seamless accounting integration with QuickBooks and QuickBooks Online (QBO).
Shogo for Xero
Seamless accounting integration with Xero.
Orca
Restaurant focused inventory and order management.
7Shifts
Employee scheduling software made for restaurants.
ChefTab
Keep tables turning with ChefTab's kitchen display systems.
Request a demo from a product expert who can show you how our All-in-one POS can help your restaurant.
Get A Free Demo Of CAKE by Mad Mobile
The platform that enables mobile experiences